In 2008, Internet entrepreneur Luke Knowles introduced shoppers to the idea of Free Shipping Day. Knowles began the movement to encourage affordable, rushed shopping for people doing late Christmas shopping. Soon, its popularity expanded beyond shoppers. Retailers too came to understand the appeal of promising orders without a big financial burden.
This year, however, we find ourselves with less emphasis on Free Shipping Day. Looking around at online retailers, it doesn't appear that Free Shipping Day, in 2019 on December 14, is getting much steam. For those waiting for that one single day of free shipping to place those big holiday orders, that may not be necessary. We don't have Free Shipping Day like we used to years ago. We have an extended period.
Ultimately, Free Shipping Day has evolved
Unlike divisive reboots of old classics, this change might just be for the best. How often have you planned a big, important shopping spree – in-store or online – but then life threw a wrench in that plan. Suddenly, that brief window of fiscally responsible shopping is filled with other pressing obligations, and now it just feels like a lost opportunity.
RELATED: Start Your Grinch-Themed Ceramic Christmas Village This Holiday Season
Instead of setting reminders to nab a Cyber Monday deal or risking a concussion during the one cheap day to buy the latest fad, we have more time to shop comfortably. The holidays can demand a lot of resources, particularly time and money. Originally, Knowles pushed for Free Shipping Day because he understood how quickly important dates can creep up on us. We showed our appreciation within the first two years of its introduction. By 2010, Free Shipping Day online sales surpassed Black Friday profits by $294 million. But isn't this just another narrow window for us to manage into our calendars?
Retailers are adjusting based on consumer demand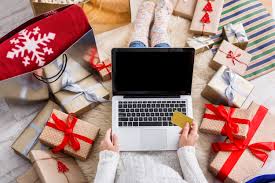 According to USA Today, we don't have to view the chance at free shipping as just one quick day for an amazing deal anymore. The outlet reports that this single day has evolved into a "free shipping season." Online sellers offer a wider range of time for free shipping. Usually, this requires spending a certain amount of money on products, then Free Shipping Day gives shoppers the chance to spend whatever they want and still get the deal. But more and more, lately, that offer is available throughout more of the season.
That does not mean you can find that one perfect item for under the tree. Retailers do still impose a deadline for when you can get your freely-shipped items to your doorstep in time for Christmas. That deadline is approaching fast and generally falls with around a week left until the big day. Some variation does exist from store to store, though. If an online store doesn't have a dedicated day, there are still other options. Sellers provide more alternatives because shoppers simply may not make a purchase without it. Sara Skirboll, RetailMeNot shopping trends expert, polled consumers and found 61% won't make a purchase without securing free shipping. As a potential alternative, stores let you have your item shipped to one of their physical locations instead of your house. You still secure your perfect gift and don't have to navigate crowded aisles. Once again we can see how consumer demands shape how retailers sell and offer deals.
RELATED: A Toy Exec Explains Why 'Hot' Toys Are So Hard To Find When Holiday Shopping