A bride-to-be admits that she cried when her fiancé (then-boyfriend) popped the question with what she calls the "ugliest engagement ring." Her critics say that it looks like the Phantom of the Opera or Ironman. Anna Rosy from Italy takes to a Facebook group called "That's It, I'm Ring Shaming" to share her situation. The jewelry features a silver mask and pursed lips engraved onto a gold band.
Instead of disagreeing with Anna or trying to make her feel better, others in the Facebook group agree with her. One person says it's the "worst ring they'd seen in a long time." Another person writes, "Is this some sort of optical illusion? I tried turning the phone a few different angles, but it's still hideous."
A photo of the 'Ugliest Engagement Ring' – Do You Agree?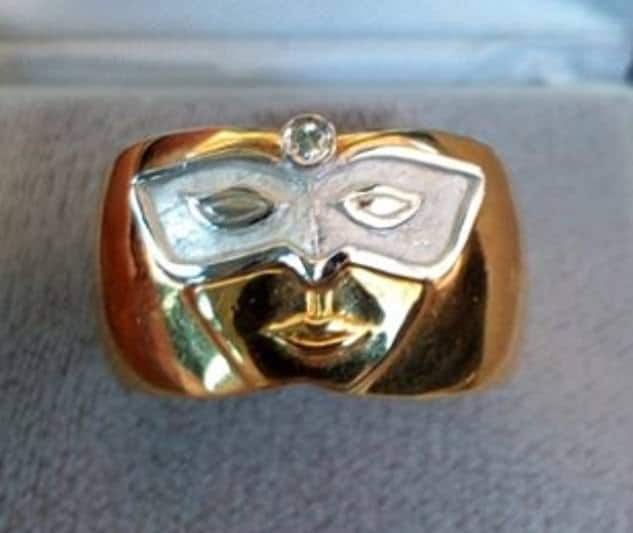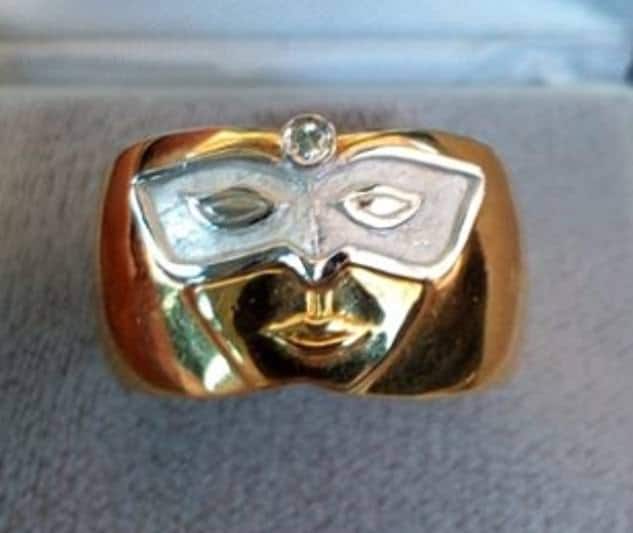 The comments just continue on. "This is literally the ugliest thing I've seen in a long time," someone writes. Then, "I think this is the worst I've seen so far in this group." Someone even comments asking if she said 'no' because that's a ring worth saying 'no' to. Yikes, harsh.
RELATED: Wedding Shamers Declare Instagram Influencer's Engagement Ring 'Tacky' And 'Fake'
However, there were some nice people extending rather humorous and light-hearted comments. "Are you marrying the Phantom of the Opera?" someone asks. Another says, "Reminds me of a prize for winning a wrestling competition." So, it looks like it wasn't all bad in the comments section, but that doesn't change Anna's initial thoughts.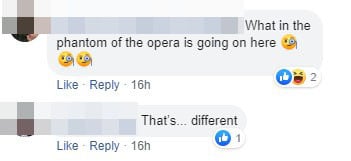 So, what was the result? Did she say yes or no? Well, she did end up saying 'YES' as you can tell by the headline. She even wore it once, probably to make her fiancé happy. At least they'll probably look back on this one day and laugh! Take a look at the video below for more 'ugly engagement rings'!