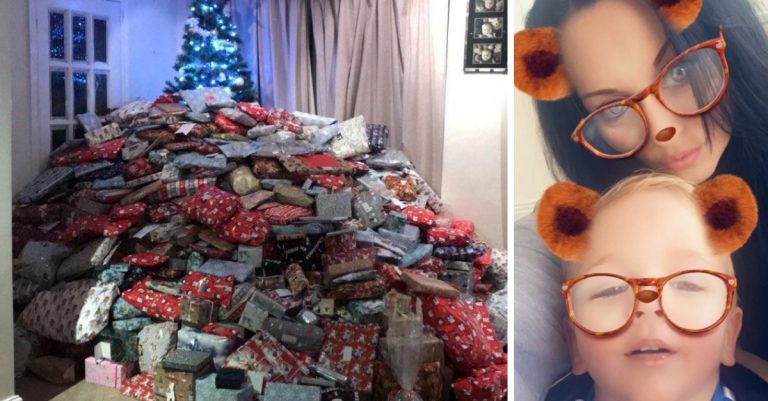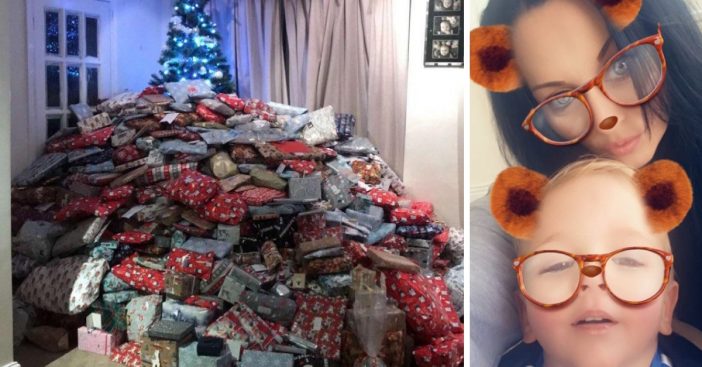 Emma Tapping, who resides in The Isle of Man, has made headlines once more as she posted another picture of hundreds of gifts under her Christmas tree and has received backlash for it. The 38-year-old mom has stated previously that she does go overboard this time of year, but it appears that this year is no different and not much has changed!
Tapping shared the photo to her Instagram account, which has 15,000 followers, but many did not respond in her favor. As a result, Tapping removed the photo from her account and, instead, addressed the rumors.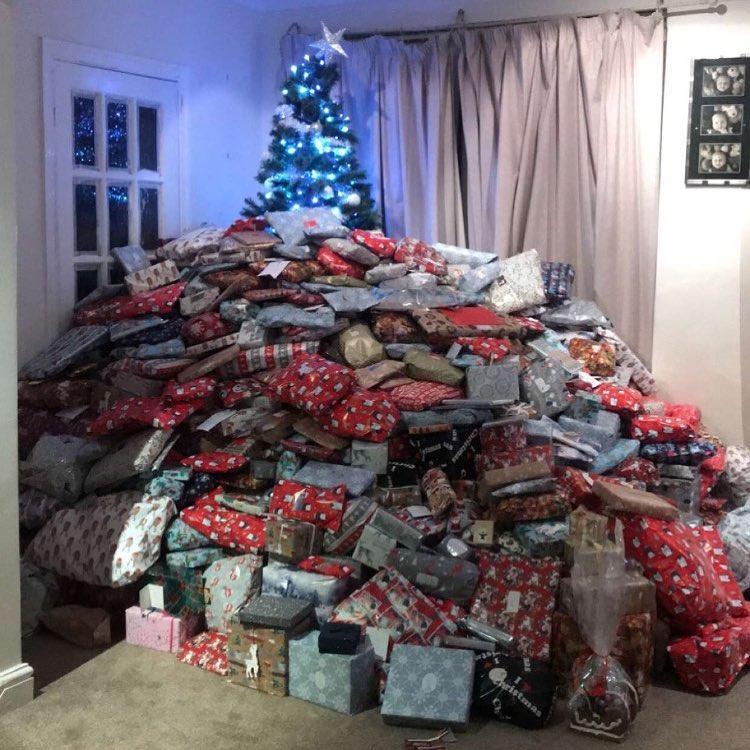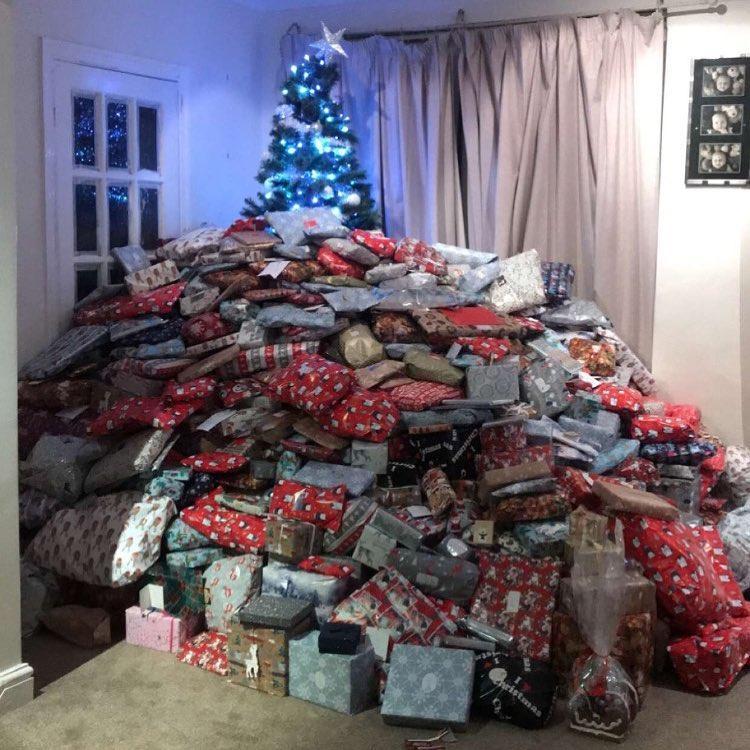 What are people saying?
While there were some mixed reactions, a majority of them were questioning Tapping and the motive behind her acquiring so many gifts for her family.
One commenter said, "Pretty sure you're losing sight of what Christmas is actually about with all those gifts," and another said, "Personally I think this is ridiculous who needs this many it's just selfish."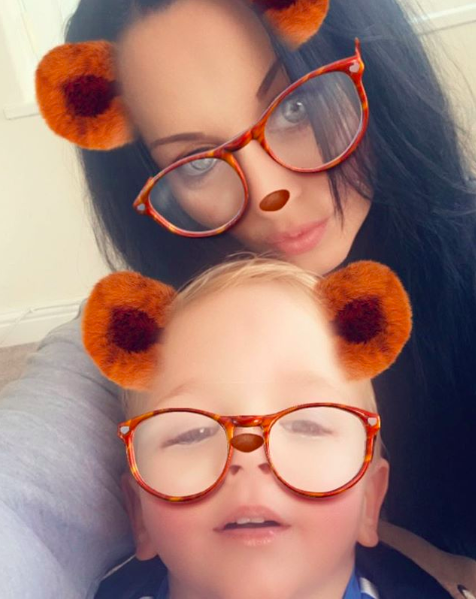 Despite the negative comments that Tapping received, she also received some comments responding in her favor.
One commenter said, "I think she should spend her hard earned money on what she wants – who are we to judge," and another responded with, "I have a serious question that I need an answer to, where the hell do you hide it all? I don't have a fraction of that and my kids have found them."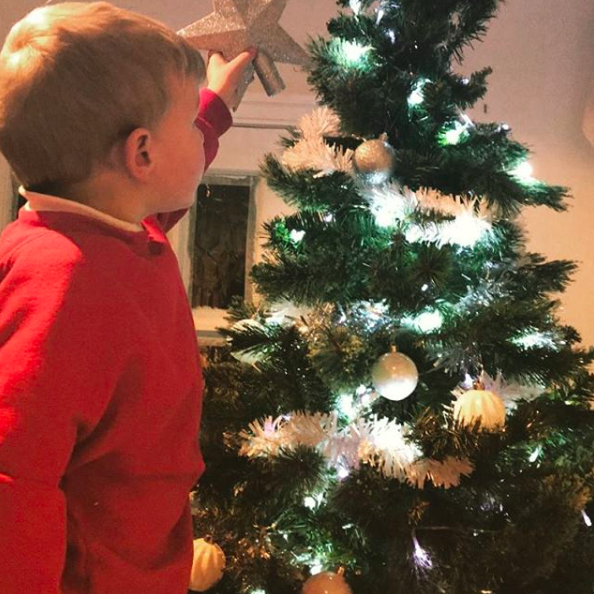 As mentioned previously, this is nothing new for Tapping! Her massive piles of presents during Christmastime have gone viral in past years and she has also been featured on Channel 5 documentary Xmas Excess: Parents Splash The Cash.
She honestly just loves spoiling her kids rotten during Christmas and says it's just part of her Christmas tradition.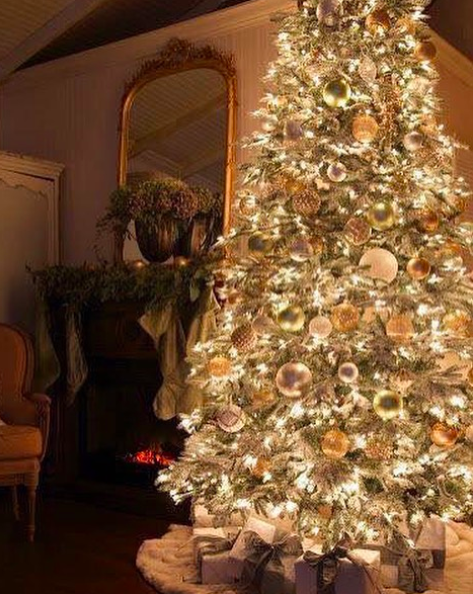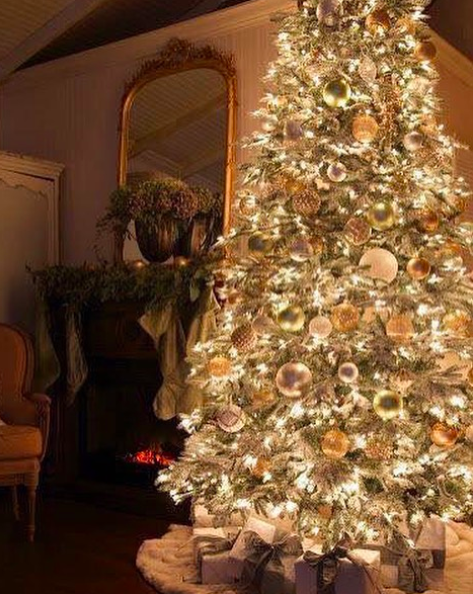 Tapping has opened up in the past about why she buys thousands of pounds of gifts for her family (as she does not use USD currency).
"What I love about Christmas is the magic of it, and it's family time for me, it's about being with my loved ones and I love seeing their faces when I give them gifts," she explains, "I do go overboard at Christmas, definitely. It's loads of pressies, loads of food, stuffing your face and just relaxing, having a good old day. If you ask me do I spoil my kids, I would say at Christmas, yeah I do, but I don't spoil them throughout the year."
Be sure to SHARE this story with your friends and family and include your thoughts! Was this mom right or wrong to buy that many presents for her family?