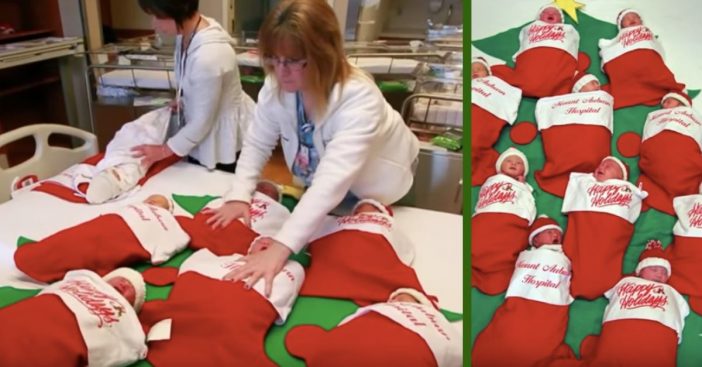 There is one hospital in San Antonio, Texas that has a decades-old Christmas tradition. The tradition is sending babies home in Christmas stockings and an adorable, matching hat. While some people celebrate with advent wreaths and leaving cookies and milk out for Santa, this hospital's Christmas tradition is a bit different. The stockings are handmade by the hospital's Bluebirds. They are a volunteer group that does things kinds of these for staff and patients all year 'round.
Parents always love this aspect of the Methodist Children's Hospital because these Christmas stockings and matching hat often become life-long keepsakes for them. It's slowly becoming a tradition for others as well.
The Christmas stocking trend may be becoming popular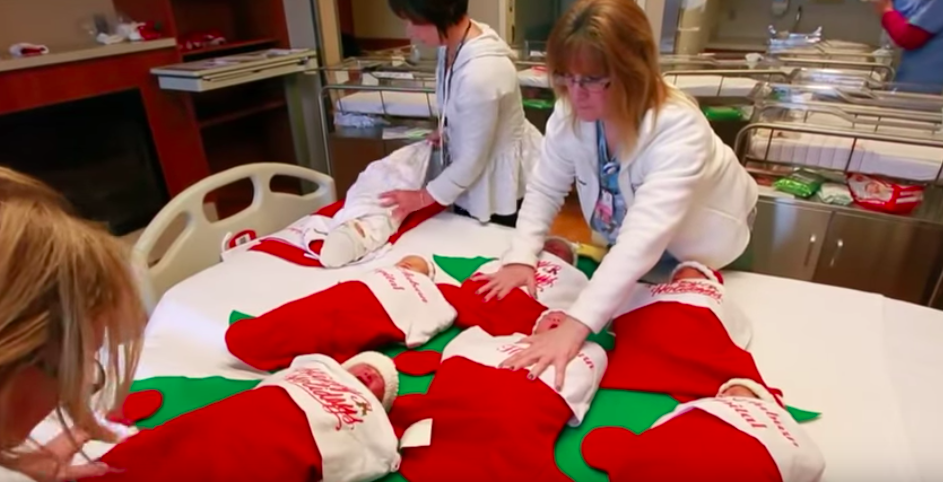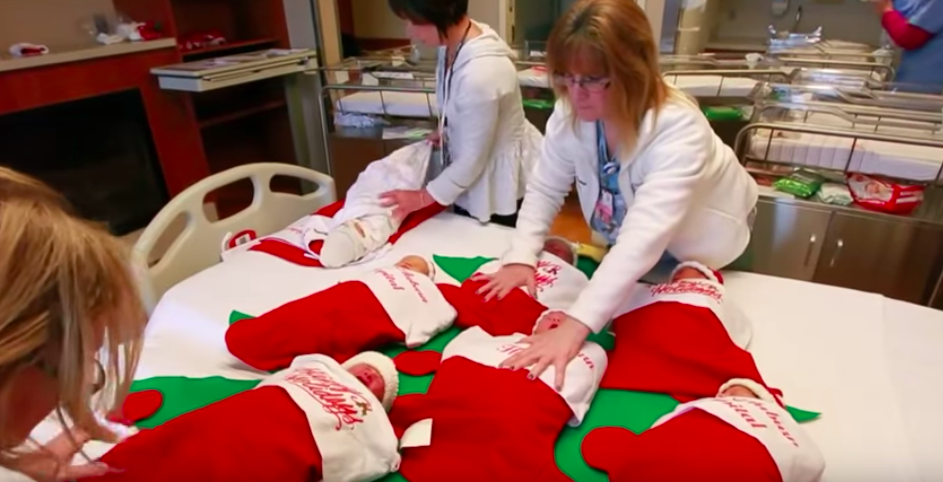 Readers on Bored Panda shares their own experience and memories of having their newborn in a Christmas stocking! "When my youngest daughter was born New Years day she was wrapped in a white stocking with a red band while the other holiday babies were in red ones," one reader says. Another reader says that they remember  "when [her] son was born, he was too big to fit in the stocking, so they put a Santa hat on him."
RELATED: Why Christmas Trees Might Be More Expensive This Year In Some Parts Of The U.S.
The last person says, "This is how my son came to me in the hospital." While most babies don the same receiving blanket time and time again, maybe more hospitals can opt for a receiving Christmas stocking during the holiday season! What an adorable idea. Check out the video below to learn how to make them.