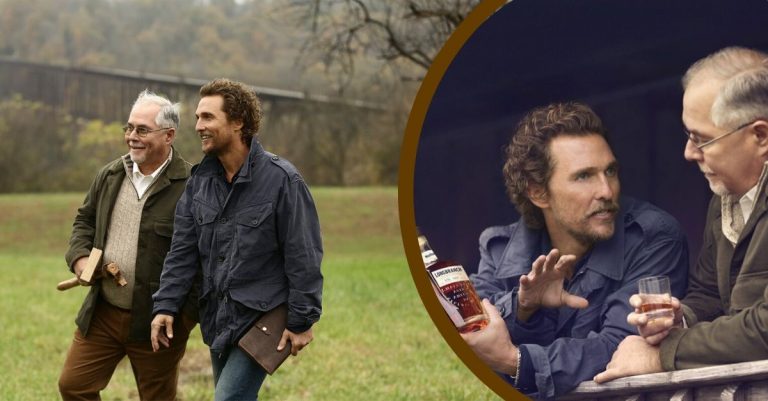 Matthew McConaughey celebrated his 50th birthday by posting on Instagram for the first time. Always one for careful deliberation, McConaughey only just recently finally contributed to the nearly-ten-years-old site. The famous actor puts his eye for considerate decisions to many uses, not just when to make his Instagram debut. Since 2016, he served as creative director for iconic whiskey giant, Wild Turkey. Matthew McConaughey learned as much from the brand as he gave to its creative direction, and wants to use his skills to get the next generation of drinkers to enjoy the bourbon.
He takes his job as creative director seriously, as seriously as the many other activities he's engaged in. From acting to instructing, guiding and volunteering, McConaughey keeps himself busy. All of this is to help others feel inspired to act themselves.
Matthew McConaughey is determined to show people the greatness of this bourbon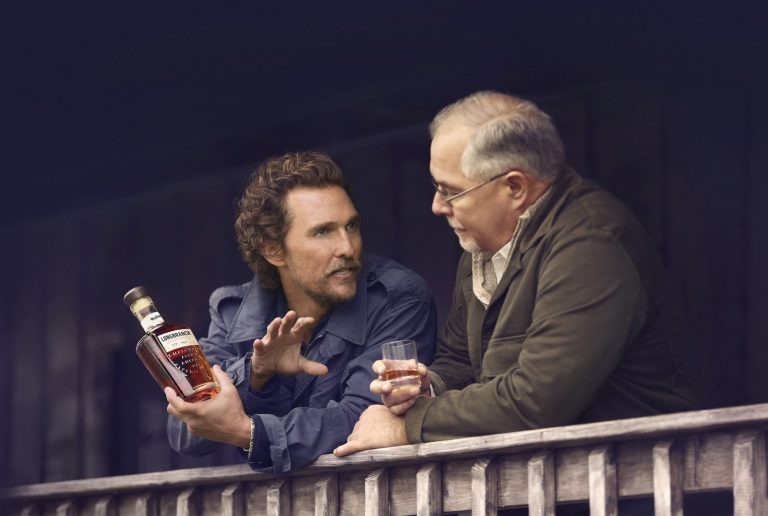 McConaughey already has a history of passion and creativity. Now, he wants others to share that when they think of Wild Turkey bourbon. In an interview with Robb Report, the actor shared his enthusiasm for the brand he is meticulously guiding towards a broader audience. 2018 saw the creation of Longbranch, a bourbon refined with Texas Mesquite and oak charcoal. He worked with Eddie Russell to develop something original.
RELATED: Matthew McConaughey Posts Photo Of Reunion With 'Brother' Woody Harrelson
"I said to Eddie, can you just throw a few stalks of sugarcane in there, and he said "Hell no!" But what he did do, off of that comment, was switch from using 6-year-old bourbon to 8-year-old bourbon. And those two extra years of aging give it that little extra touch of sweetness that I was looking for."
McConaughey takes as much inspiration as he puts into exciting new drinkers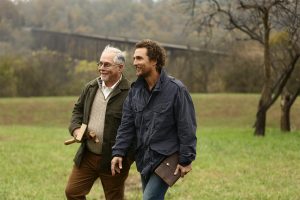 When asked what drew him to Wild Turky, McConaughey attributed it to "their authenticity." He went on to emphasize "the fact that they've never changed. Even when bourbon was not a hot spirit—when white spirits were all the rage—they stayed the course." McConaughey is aware of those who are well established in their fields and knows to revere their knowledge if he wants to bring true success. In particular, he acknowledges Eddie and Jimmy Russell. "Jimmy Russell is the Buddha of bourbon. Sixty-five years he's been doing it. I asked him one day at the distillery, how long are you going to keep doing this? He said, "I'm going to keep walking in until I can't walk out."
While still creative director with Wild Turkey, McConaughey worked with volunteers from Operation BBQ Relief to provide meals to first responders battling the California wildfires. He also helped them deliver meals to a local homeless shelter. Each area of his work is as much a mission for the people as it is a regular task to perform. Everything gets treated with dedication and determination. Check out his campaign below!
RELATED: 40 Interesting Facts You Didn't Know About Matthew McConaughey