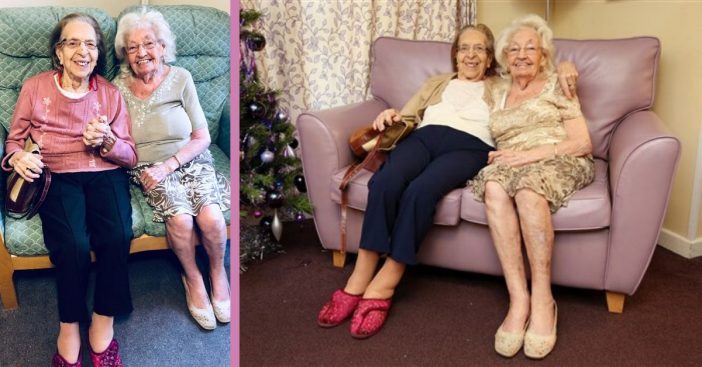 Kathleen Saville and Olive Woodward first met in 1941. At only eleven-years-old, they began a friendship that has lasted for decades. Now, they continue to stay close even in their old age. The two always lived ten minutes or less away from one another. Today, they still live close, this time under the same roof at Berry Hill Park Care Home in Mansfield, Nottinghamshire. At the nursing home, they continue their inseparable friendship.
Other residents and staff there noticed their bond as well. As a result, the two best friends are known as the "dynamic duo." It is a mantle they gladly uphold and wouldn't have any other way. Their bond means more than only carrying the title of friends. These two put action and emotion behind their bond.
These two plan to remain friends for life, and after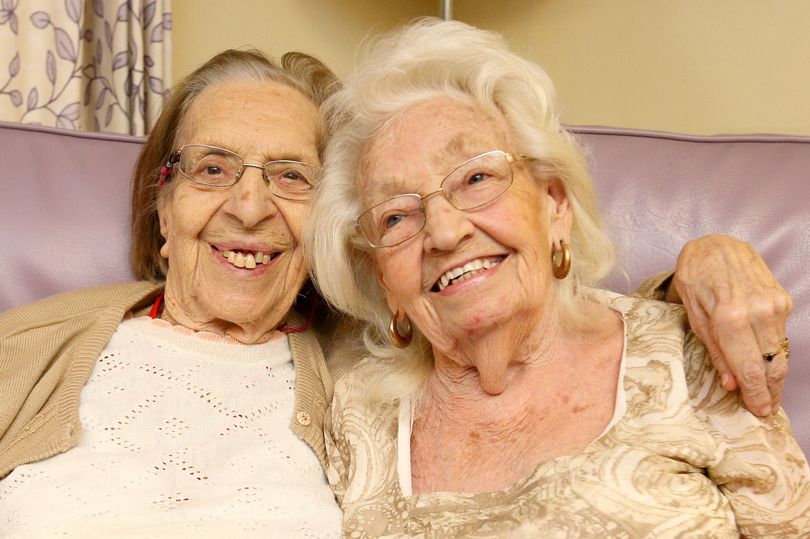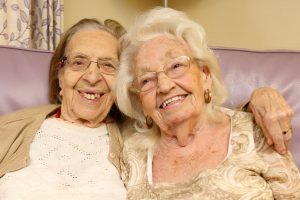 Saville moved into the nursing home first. The initial separation really upset them. "When Kathleen moved into the home, I missed her and I used to go and see her every Saturday for lunch. Then I thought, 'Why don't I move in too?'" Woodward recalled. "If I'm unhappy or in trouble I only have to go to Kathleen and we'll always end up laughing," She added. Moving in as well has had a positive impact on Woodward because she gets to see her best friend "all day, every day."
RELATED: Two Guys Who Have Been Best Friends For 60 Years Found Out They Are Biological Brothers
At 89, they understand eventually one of them will pass away. But both are confident nothing will interrupt their friendship. "If Olive goes first she'll come back to fetch me," she remarked. "We're going to be friends in heaven," Saville said. After that, they can pick up right where they left off. "We're going to be friends in heaven."
Maintaining such relationships is both easy and hard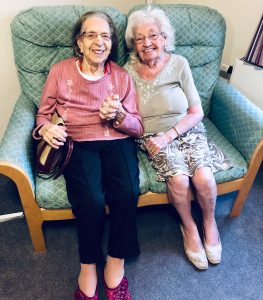 For these two women, nurturing their friendship has been rather easy. But that is because they understand what is important. When maintaining a close bond over such a long time, a positive mindset is crucial; humor goes a long way too.
Saville acknowledged this positive dialogue as key to their lasting friendship. In particular, she says it is important that the two have never fought in their decades of knowing each other. "We knew we would always be friends when we met. She means a lot to me," Saville said. Others find themselves touched by their love, including the nursing home's staff. Manager Sally Tebbett noted, "They never stop chatting and giggling. It's so endearing, they genuinely love each other and you can see that."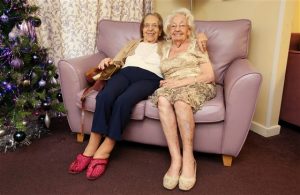 RELATED: Four Little Girls Reunite After All Beating Cancer Together