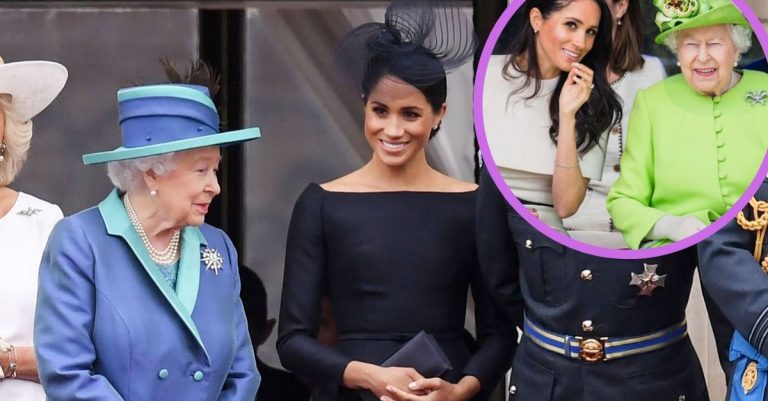 Queen Elizabeth and Meghan Markle come from wildly different backgrounds. One came from a long line of nobility and is the longest-reigning British monarch in history. The other is a young former actress introduced to the world of royal politics from the outside. Both kept themselves very busy along paths that eventually intersected and became irrevocably entangled. While some hone in on signs of division between the American and her new royal family, unity is present. Duchess Meghan has support from the British matriarch herself and has since day one.
Since she began dating Prince Harry, rumors ran rampant that the Royal Family resented Duchess Meghan. Some persist to this day. Further criticism is aimed at Duchess Meghan's roots. She is not royal by blood but by marriage. Supporters of the duchess point to her poise and dedication to using her platform for important causes. They also remind others of the earnest love between her and Prince Harry. Duchess Meghan has managed her public image not just as an actress but also as a member of the Royal Family. Luckily, she has an important ally.
Queen Elizabeth gave Duchess Meghan a royal welcome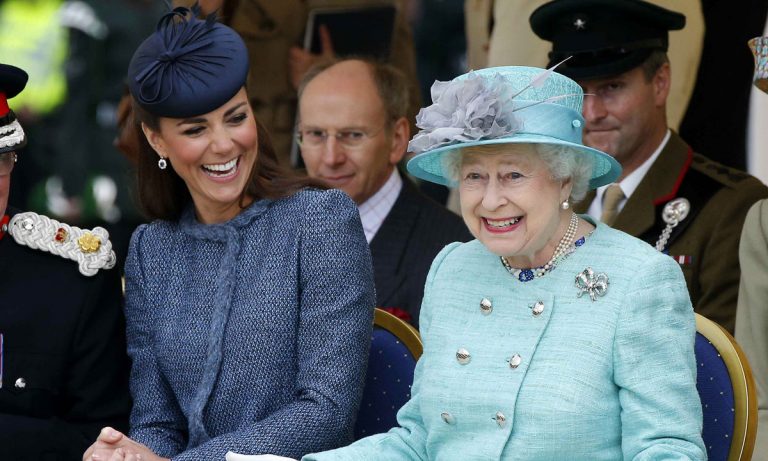 From the start, Duchess Meghan was part of the family. Queen Elizabeth invited her to family reunions even before she married Prince Harry. Duchess Meghan's mother was also invited to make the events as inclusive as possible. This support drove the queen to partner Duchess Meghan up with a dear friend, Sophie, the Countess of Wessex. Duchess and Countess are reported to have a lot in common.
A source claims the queen never shared the public's hard scrutiny of Duchess Meghan. Rather, she harbors "a great fondness" for her granddaughter-in-law. The queen is impressed by her work ethic. Duchess Meghan has long used her platform to fight for gender equality and end modern-day slavery. She and Prince Harry are important for drawing support from younger generations, the queen believes.
The feelings are mutual between queen and duchess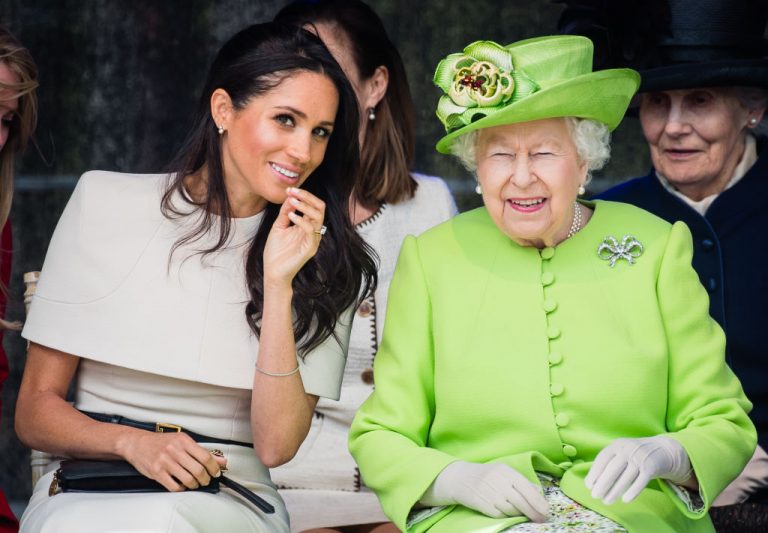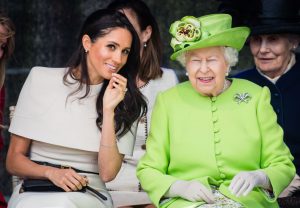 Ingrid Seward, Majesty Magazine editor-in-chief, attributes this bond to the women's shared interests. "They have a love of dogs in common and Meghan knows how to make the Queen laugh," Seward states. Some similarities relate to a core set of British values. They both feel bonding over tea and toast is a "good way of connecting. Though some stories point to the queen's disconnect to the people, Duchess Meghan helps her see "we should all talk to each other and we can help each other in the future."
This is different from her relationship with Duchess Kate. Relations between the queen and Duchess Kate are visibly formal. Some call it entirely professional. Seward again points to a lack of common traits, but also more. "I think the Queen and Kate have a more serious relationship as obviously Kate holds all the Queen's hope for the future." As a result, "she would not want to do anything to upset that."