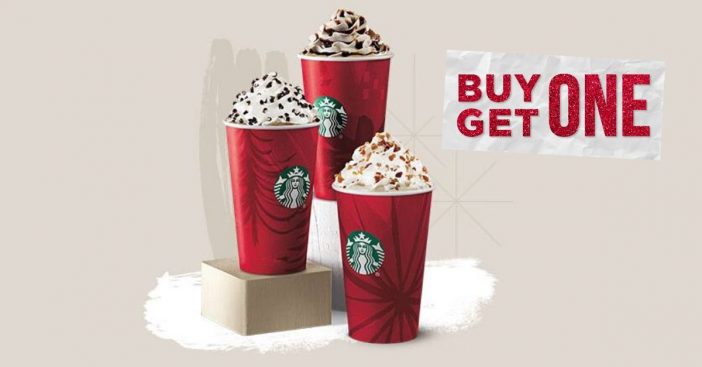 Starbucks is offering a beloved deal this holiday season. 

Every Thursday in December, they are offering buy-one-get-one-free drinks. 

For instance, the offer is only valid from 2-7 pm. 
If you're having a stressful holiday season and can't get enough caffeine, Starbucks has your back. They brought back their Happy Hour on Thursdays for the holiday season. Every Thursday in December from 2-7 pm (local time) they are offering a buy-one-get-one-free (BOGO) deal on grande or larger drinks. If you're reading this at the time of posting (Thursday, December 5, 2019), go get your free drink!
The best part is you can pick your drink! This includes all of the seasonal drinks such as the Peppermint Mocha and brand new Irish Cream Cold Brew. To get the deal, you must download the Starbucks App on your smartphone. Next, you need to make sure your favorite Starbucks location is participating in this BOGO offer.
Buy one get one free Starbucks drinks every Thursday in December
Now that you have the app on your phone, find the offer in the inbox. You don't need to be a rewards member, although if you are, you can get points toward free drinks whenever you make a Starbucks purchase. Add at least two grande (or larger) drinks to your order and get one for free!
RELATED: Starbucks Is Giving Away Free, Reusable Holiday-Themed Coffee Cups Today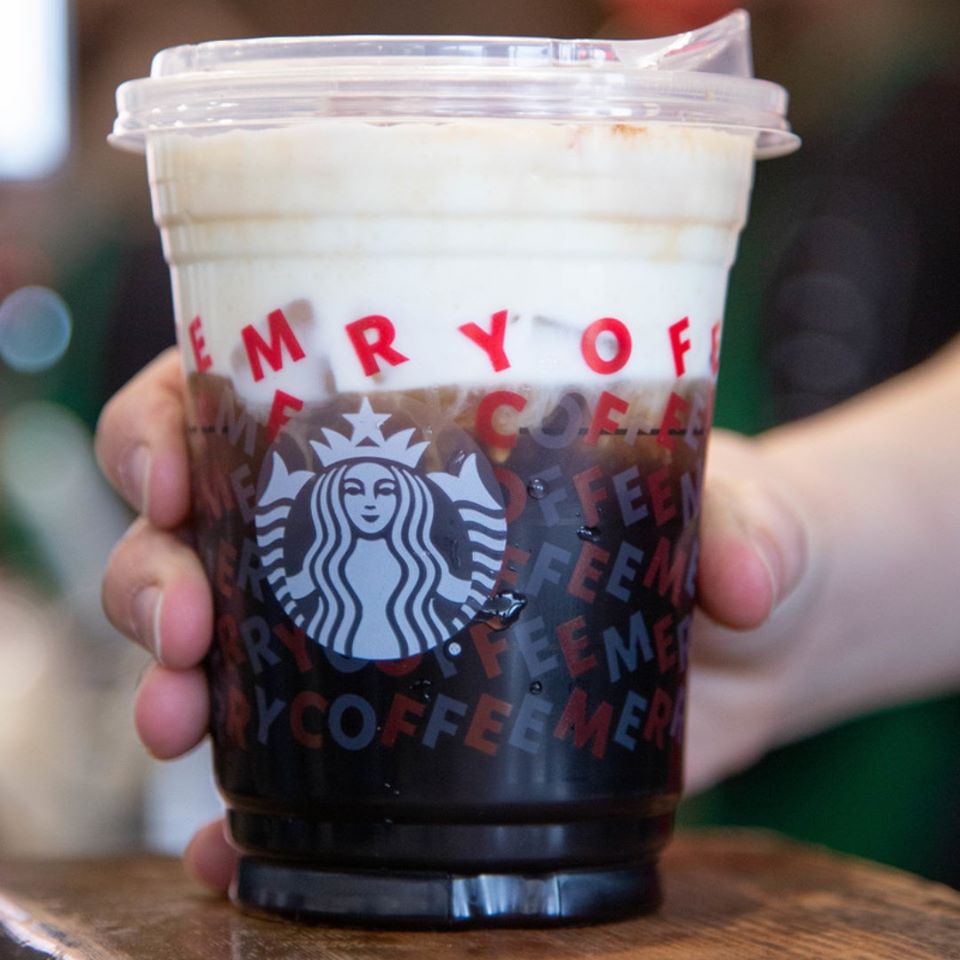 The newest drink is the Irish Cream Cold Brew which is cold brew coffee with Irish Cream syrup and topped with vanilla sweet cream cold foam. It is also topped with cocoa powder and can be customized with non-dairy milk.
What do you think about this BOGO deal? It would be great to grab a few drinks while you shop with your friends or family for the holidays!
RELATED: Starbucks And Disney Released New Retro Coffee Mugs