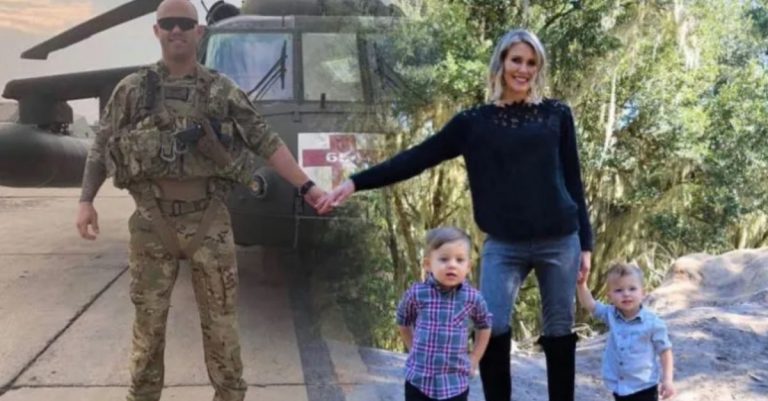 A new kind of Christmas card has allowed the ability for a military family to reunite for the holiday season. It was a military wife's idea to surprise her husband with his card since he is currently deployed overseas. Danielle Cobo says to news outlets, "Every time you go to bed, you're constantly reminded that they're not here. Every time you have a tradition you normally do and they're not there."
Danielle plans to spend her Christmas this year at home with her two twin boys. The beloved husband and father is a Black Hawk helicopter pilot in the military and was deployed earlier this year.
Military family reunion
"Even though we're miles apart, we're still close together. We're still a family unit and our hearts are in the right place," Danielle says of her husband and family. The Christmas card photo shows two separate photos of Danielle with her twin boys. She's standing with her right hand out, which extends towards a photo of her husband off overseas. His left arm is extending outward so it looks as though they're holding hands.
RELATED: Christmas Trees And Decorations Sent To Troops Overseas
"He really had no idea what I was doing," Danielle says when she asked her husband for a photo of him like this. She receives the photo and edits it together with her own. "I wanted to find a way for us to capture a photo of us together even though we can't technically be together."
A reminder of the sacrifices they make day in and day out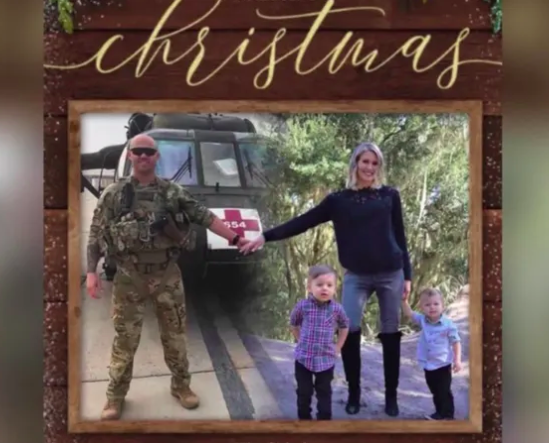 Danielle hopes that her story reminds others of the sacrifices that our military servicemen and women make on a daily basis. This includes the sacrifices that military families have to make in being thousands of miles apart from their loved one who is serving. What a beautiful way to bring the family back together for such a special time of year.
This isn't the only time a military mom/wife has concocted a creative Christmas card to reunite the family. Check out this story from last year on a military wife who did something very similar!