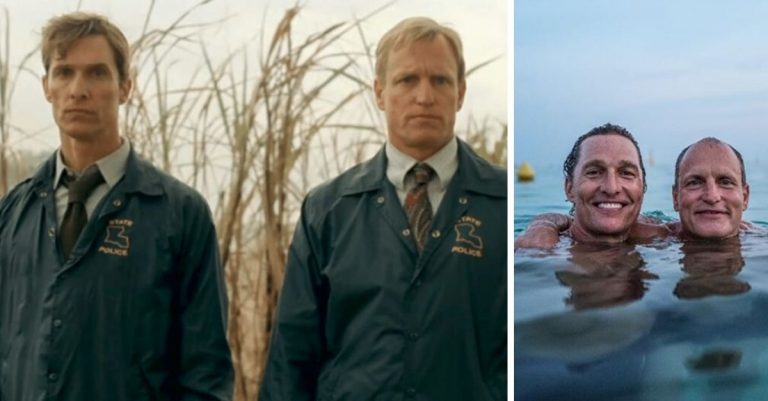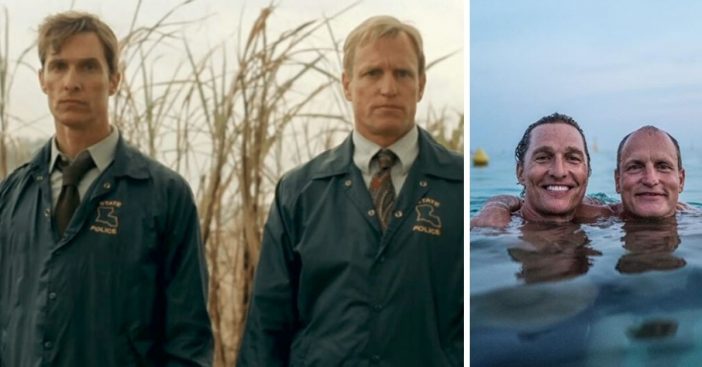 Recently, Matthew McConaughey posted a photo on Instagram of himself with friend Woody Harrelson. The two starred in several films together including the 1999 Edtv, Surfer, Dude, and most recently, True Detective. The buddies are smiling, with their arms around each other while floating in a body of water.
Matthew captioned the photo, "Brothers from nother mothers?" Matthew and Woody worked together in HBO's True Detective, playing Detective Rust Cole (Matthew) and Detective Marty Hart (Woody). The series earned both actors nominations for outstanding lead actor in a drama series at the Emmy Awards in 2014.
Matthew and Woody are close friends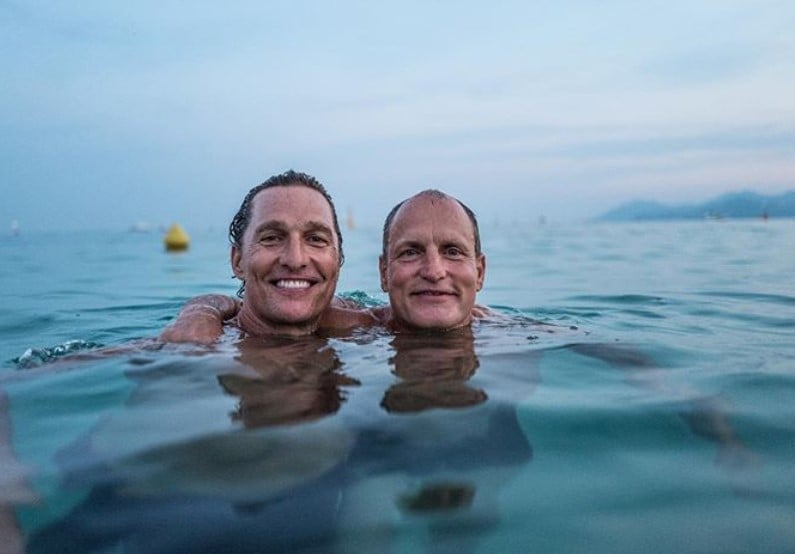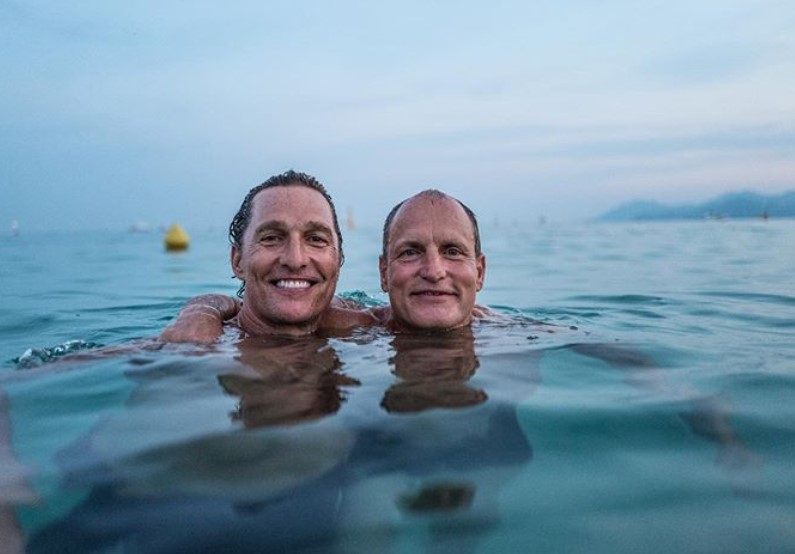 They were also nominated for best actor in a miniseries or television film at the Golden Globes in 2015. Each season of True Detective features a new cast. However, Matthew has said that he would love to return to the series if asked.
RELATED: Actor Matthew McConaughey Helped Prepare Turkey Dinners For California Wildfire First Responders
According to Yahoo!, Matthew said, "I hear that all the time now. 'You said you were going to do season 3. When is it coming?' The ball's not advanced at all. I've talked to the creator Nic Pizzolatto who's taking a little break from it."
Matthew would return to 'True Detective'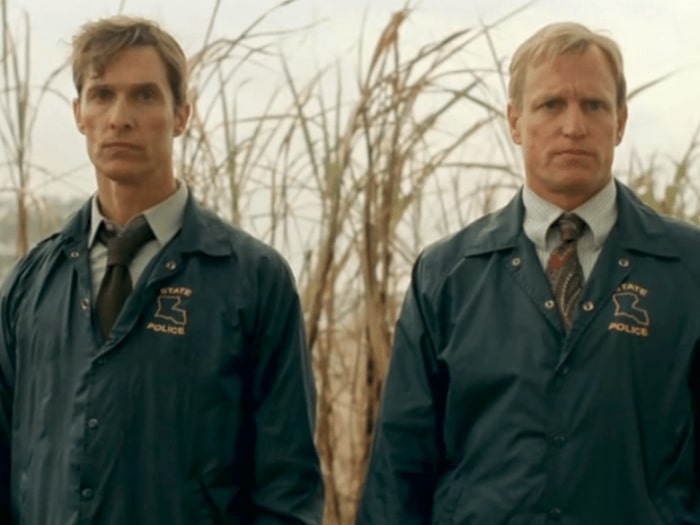 He continued, "If that thing was written well and it came up again, I wouldn't hesitate for a second. Oh, I'm open to it for sure." It sounds like Matthew and Woody would love to work together again sometime, as the two seem to be close friends.
Most recently, Matthew was in the movie The Beach Bum and Woody has been seen on several episodes of Saturday Night Live this season. Did you watch True Detective? Would you like to see Matthew and Woody reprise their roles in an upcoming season?