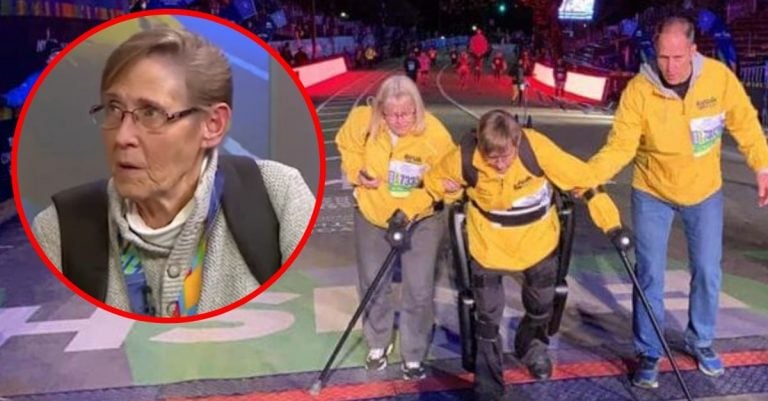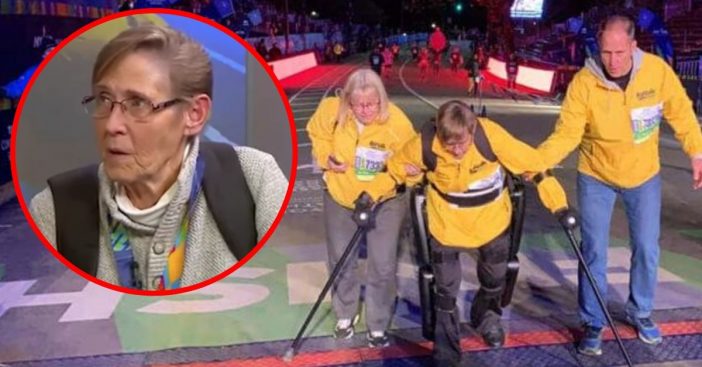 Retired Army Sergeant Theresa Vereline is now the first paralyzed veteran to finish a marathon using a robotic exoskeleton. Theresa is also the first paralyzed person, in general, to cross the finish line at all. She participated in the New York City Marathon. Theresa would finish the first 10-mile stretch through each of the 5 boroughs of New York City over the course of 3 days. The veteran would then cross the finish line on November 3rd at 6:35 PM.
Theresa did not use a wheelchair for the marathon and instead used an exoskeleton from ReWalk. This suit is designed to help paraplegics move without the need for crutches or a wheelchair. ReWalk Robotics Ltd. makes a number of different suits for those who have lower limb disabilities as a result of a spinal cord injury or stroke.
This robotic exoskeleton is the way of the future for many disabled vets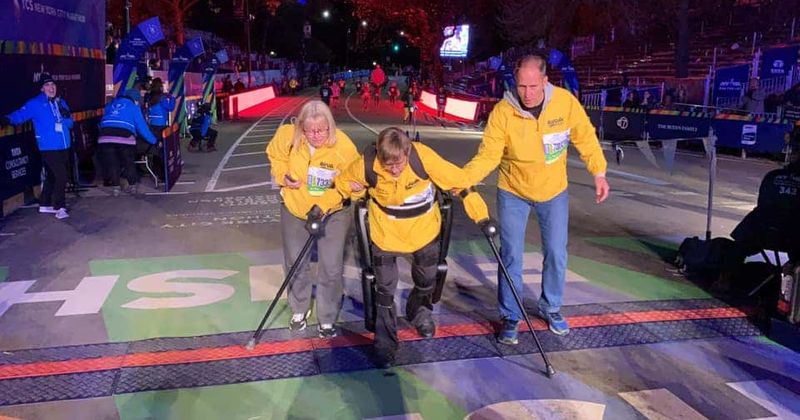 "Words cannot express the feelings I had crossing the finish line," Theresa says in a statement following the marathon. "This has been a dream of mine, and I hope I can serve as an inspiration to others that you too can achieve what seems like the impossible — especially all of the disabled children I meet across the country."
RELATED: 102-Year-Old WWII Veteran Says His Secret To Longevity Is One Can Of Beer A Day
Theresa became paralyzed back in 2011 and has been using ReWalk Robotics since 2012. It allows her to stand and walk on a regular basis. It changed her life. "Ever since the day I stood up in the ReWalk for the first time, opportunities I never thought I'd have again were laid out before me," she says.
Robotic company acknowledges Theresa's achievements
https://www.facebook.com/ReWalk/photos/a.179309658923123/1175981422589270/?type=3
Theresa continues, "I trained hard, and was able to achieve something amazing. And I am grateful for the chance to be able to stand and walk again every day."  The U.S. Department of Veterans Affairs has established a national procurement policy for retired veterans so that they can receive the same exoskeleton device to help them better their quality of life.
Andy Dolan, ReWalk's vice president of marketing has learned of Theresa's accomplishment. He says in a statement, "We are incredibly proud of her. Her achievement at the marathon and her efforts to help others with disability are inspirations to us all."
Pretty cool development, hope to see it become "mainstream" SOON!!!

"Exoskeleton helps paralyzed US veteran cross NYC Marathon finish line" – Retired Army Sgt. Theresa Vereline completed the race with the aid of her ReWalk Exoskeleton. https://t.co/d2bZKLfqHk

— michael e schmidlen (@mschmidlen) November 12, 2019
Robotic companies like ReWalk, Ekso Bionics, Rex Bionics, and SuitX are all releasing different suit designs to help disabled people feel more themselves again. We hope to see these exoskeleton designs become a lot more mainstream as time goes on! In conclusion, check out footage from the marathon below where Theresa crushes it and crosses the finish line!