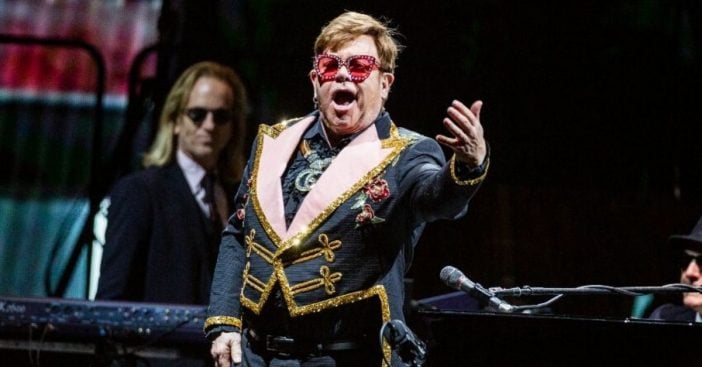 Elton John would shock many of his concertgoers by his foul language used against some security guards at his show. The guards allegedly were trying to boot a female fan out of the venue this past weekend. The concert took place in Western Australia as part of his "Farewell Yellow Brick Road" tour. He is in the middle of performing and suddenly stops to address the security guards, which many people got on camera.
"Hey, you two security guards with the girl. F— off. Bring her back here immediately," he says. The audience cheers him on. "Come on you c—s. Morons, you both are, morons. You don't treat girls like that. Leave her alone, you turds." Of course, the second swear word would bring upon some gasps from the crowd at the foul language. The singer would later apologize to the crowd and explain his reason for using the "c-word."
Elton John explains the use of his language to the security guards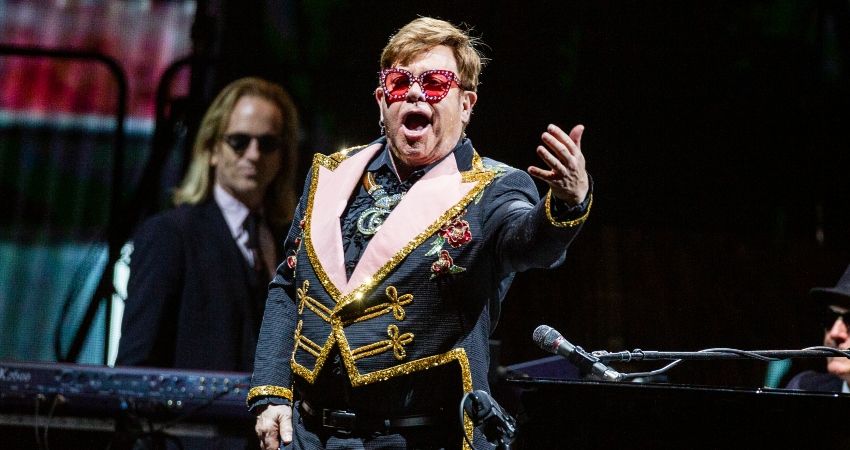 "I apologize for the 'c-word,' I just hate people being assaulted, especially women by security guards. I have a pet hate of security guards anyway." John explains. It's unclear why the female fan was being booted out of the venue. Despite anything, VenuesWest tells Billboard that they believe their security team worked appropriately along with John's team to ensure the event was safe and successful.
RELATED: Elton John Says His "Disappointing" Meeting With Elvis Presley Was A Wake-Up Call
John is to play 40 more shows across Australia and New Zealand for his farewell tour. He opens up on BBC's Elton John: Uncensored, where he explains to Graham Norton the distressing experience he had during a Las Vegas show in 2017. Two weeks after undergoing an operation for prostate cancer, the effects of the procedure were affecting his bladder control. "If only they knew," John says of his audience that night.
How Sir Elton John is doing these days, health-wise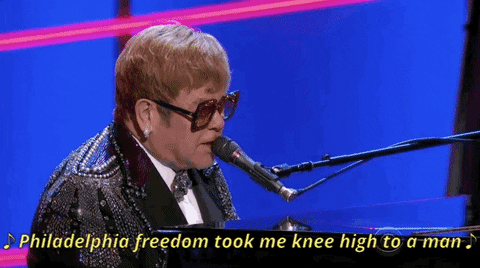 The singer was diagnosed with prostate cancer back in 2017. He obviously chose surgery instead of undergoing chemotherapy treatments. The surgery was very successful, but he soon came down with an infection that would nearly take his life. He writes all about this experience in his memoir titled Me.
Take a look at the video below to hear the security guard rant. Please be aware, this is NSFW (not safe for work) due to the foul language it contains.