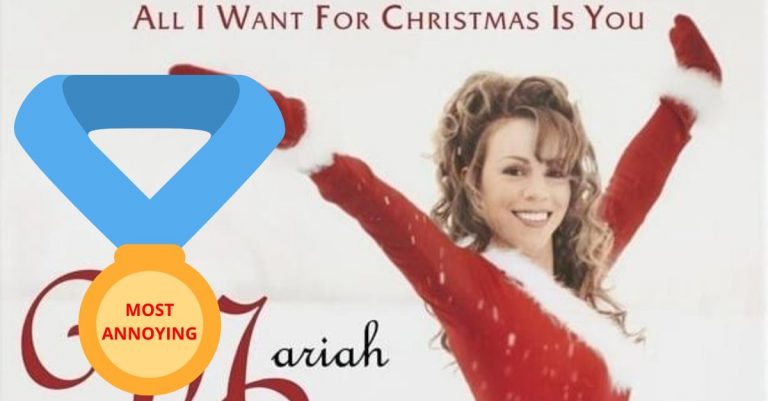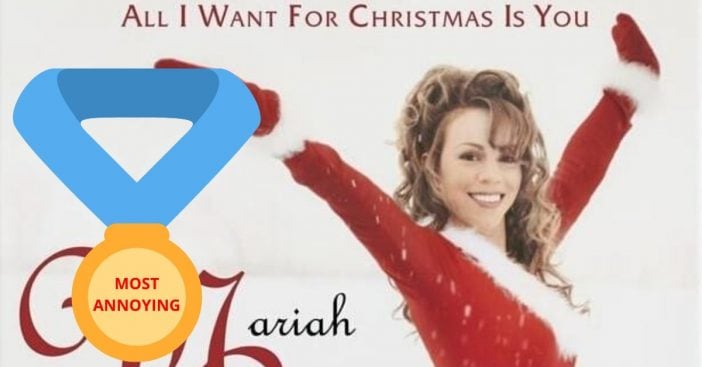 When Christmas begins to roll around, that also means hearing "All I Want For Christmas Is You" by Mariah Carey 50 times in one day. Some people can never get enough of the holly jolly feeling the song brings. Others argue that this song has become the biggest Christmas annoyance in the form of song. Many other artists have gone on to release their own rendition of the song, but none of them are quite as popular as Mariah Carey's original version.
The song was released by Columbia Records on October 29th, 1994. It was the lead single from her fourth studio album and first Christmas album called Merry Christmas (1994). The song was incredibly successful right off the bat. It would top the charts in places like Australia, Austria, Canada, Denmark, Finland, France, Hungary, New Zealand, Norway, Portugal, and many more. It would reach No. 3 in the U.S. and the top 10 in several other countries.
Classic Christmas song voted most annoying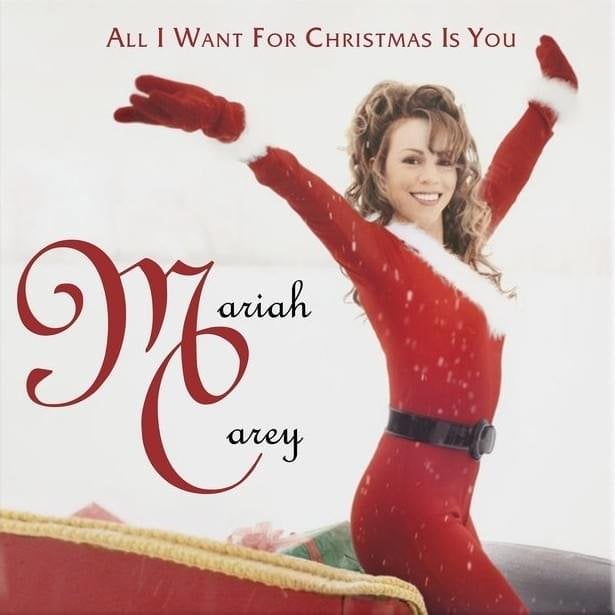 A new poll from the UK concludes that this song reigns as the most annoying Christmas song. A mobile phone company called Huawei conducts the survey and finds some other "most annoying" contenders on the list as well. These songs include Band-Aid's "Do They Know It's Christmas?" at No. 2. Wham!'s "Last Christmas" also earns a spot on the list.
RELATED: Mariah Carey Kicks Off The Holiday Season With Her Most Iconic Christmas Song In New Video
Pretty much any classic Christmas song that you hear 50 times over in one day made that list. Check out the full list available below and see if you agree!
All I Want for Christmas is You – Mariah Carey
Do They Know It's Christmas? – Band Aid
I Wish It Could Be Christmas Everyday – Wizzard
Merry Xmas Everybody – Slade
Last Christmas – Wham!
Fairytale of New York – The Pogues and Kirsty MacColl
Baby It's Cold Outside – Tom Jones & Cerys Matthews
Santa Claus is Coming to Town – Jackson 5
Santa Baby – Eartha Kitt
Jingle Bells – Andrews Sisters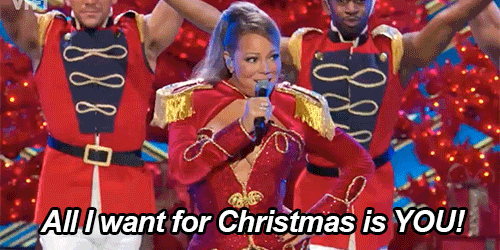 Do you agree with this song being voted most annoying? If you still find it in your heart to love the song no matter how many times you hear it, watch the music video for it below and sing your heart out! (The music video has almost 600 million views on YouTube):