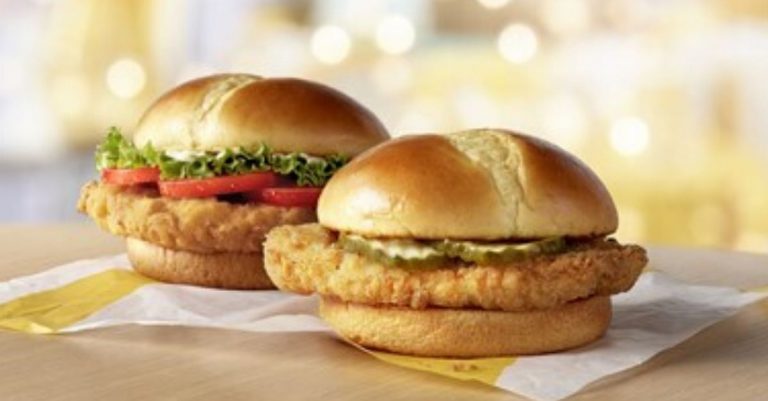 McDonald's is hoping to compete with other fast-food joints with its new offering.

The restaurant is testing a new crispy chicken sandwich and a deluxe version.

It is currently being offered in Knoxville, Tennessee and Houston, Texas. 
McDonald's is aiming to compete with the popular crispy chicken sandwiches from Popeyes and Chick-fil-A. They debuted a new sandwich on Monday in only a few locations to test it out. The new sandwich contains a fried chicken filet with dill pickles, butter, and a potato roll. You can also upgrade to a deluxe version that includes tomatoes, lettuce, and mayo as well.
Currently, the crispy chicken sandwich is only available in Houston, Texas, and Knoxville, Tennessee. However, if it does well, McDonald's will likely roll out the sandwich to all of its locations in the United States. The sandwich and the deluxe version will be tested out in these two locations until January 26, 2020.
McDonald's released its own crispy chicken sandwich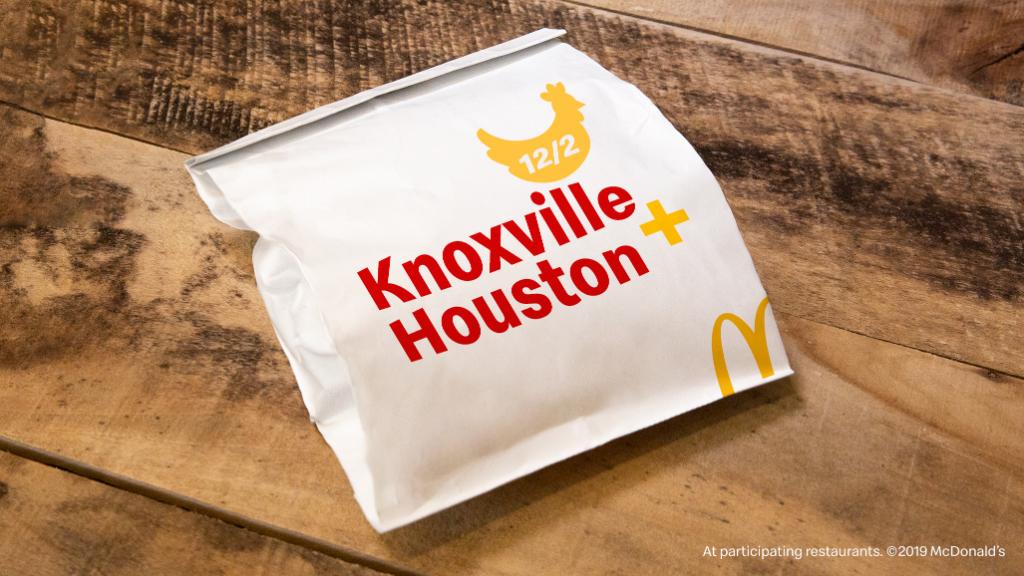 The fast-food giant McDonald's previously teased the sandwich with a tweet that said, "Houston. Knoxville. Lunch tomorrow? No beef." They also released a statement that stated, "We certainly meant no beef when we hinted at a new menu item arriving in some of our restaurants."
RELATED: Where Is Popeyes' New Spicy Chicken Sandwich?
The suggested price of the sandwich is $3.49 and the Deluxe version would cost you $4.09. However, prices vary by state and restaurant. The new sandwiches come after Popeyes and Chick-fil-A saw a huge customer demand for their crispy chicken sandwiches. Popeyes even ran out for months!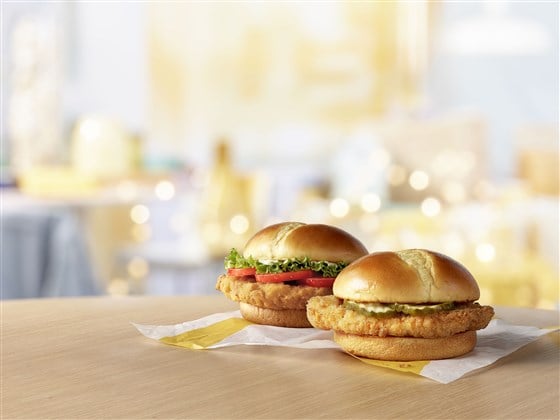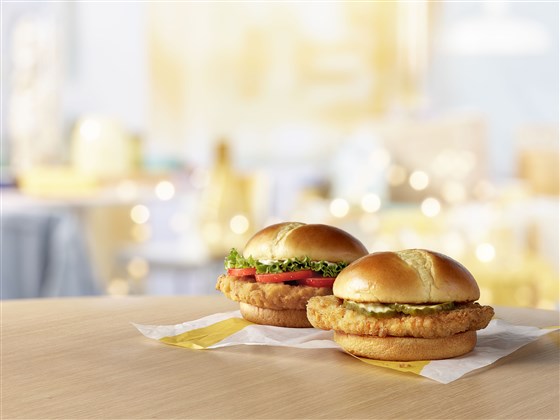 What do you think? Let us know if you live in Houston or Knoxville and got a chance to try the new crispy chicken sandwich from McDonald's! It certainly sounds delicious. Fingers crossed that other locations around the country will get to try it soon.
How will this sandwich compare to McDonald's Buttermilk Crispy Chicken Sandwich? Get a review of that sandwich below: