Toys R Us declared bankruptcy in 2017 and very soon after, all of its stores went sadly out of business. But now, they are starting to get back on their feet for new and improved Toys R Us stores! Two cities have marked a grand opening for smaller-format, permanent Toys R Us stores. These debuts take place in Unibail-Rodamco-Westfield's Garden State Plaza mall in Paramus, New Jersey and at Simon Property Group's The Galleria in Houston.
Tru Kids, which is the brand's parent company, recently teamed up with Target to relaunch the Toys R Us website. Richard Barry, president and CEO of Tru Kids talks about these new ventures into revitalization. "We wanted to make sure that everywhere you turned in the store there was interactivity," he says. "We have an amazing number of digital experiences throughout the store, but we also have good old analog [experiences]. … Take the products out of the boxes and kids will be able to get their hands on them."
New and improved Toys R us stores, making a comeback
The new Toys R Us in Paramus spans about 6,000 square feet and will be staffed with an average of a dozen people. These staff members will be experts in toys and be able to test out toys with kids and their parents. They will also be trained to help shoppers order items online that aren't in-store. Barry says that Toys R Us would take upwards of 10,000 square feet in the future because they are looking for additional real estate.
RELATED: Target And TJMaxx Are Gaining Popularity Over Department Stores
"We believe that Toys R Us was renowned, and customers really saw us as the experts in the space," he explains. "And we want to make sure we deliver on that, but in a very different way than we were before, because this is a … high-touch, experiential store."
Plans for the future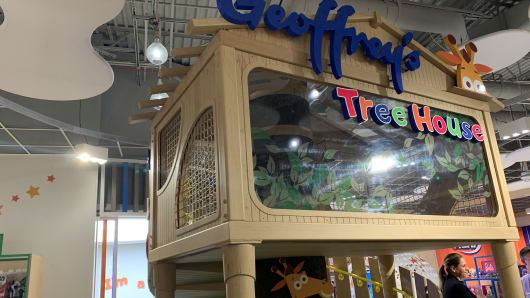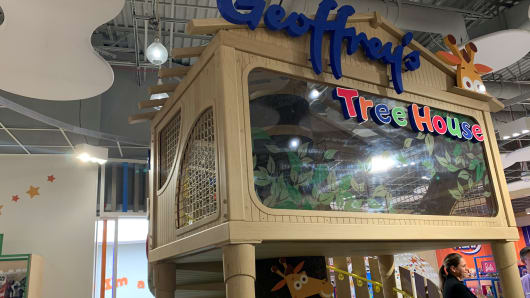 Tru Kids would announce earlier this year that it was teaming up with b8ta to open two new Toys R Us stores. It began with two stores just ahead of the holiday season, in addition to having the website relaunch. They plan to open 10 more stores nationwide in 2020, including a potential New York flagship.
B8ta has a bunch of their own stores in malls across the country and are currently helping out Toys R Us by leasing out space for various toy brands in the store. They have also installed sensors throughout the ceilings of the stores in Paramus and Houston. These sensors will monitor traffic patterns and shopper cadence. In turn, this will help brands and Tru Kids, in particular, learn how they are performing in sales.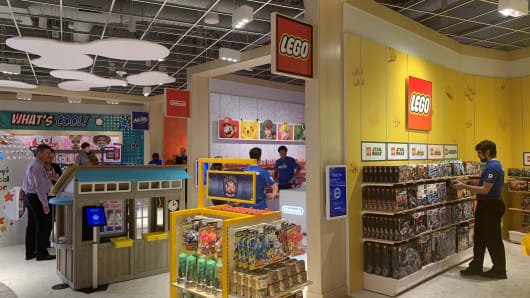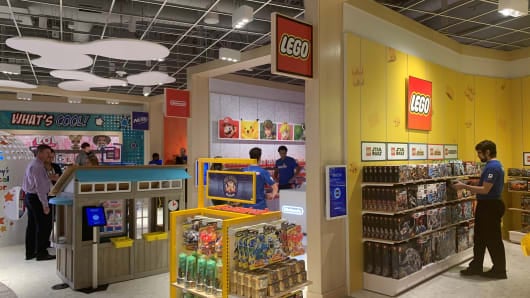 Are you excited for the newest Toys R Us store openings? Check out the video below for additional peaks inside the newest store opening in New Jersey!