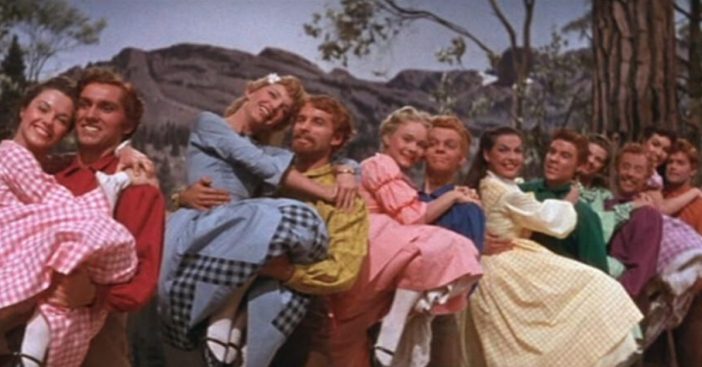 Seven Brides for Seven Brothers was a 1954 American musical film, directed by Stanley Donen. Moreover, the music was by Saul Chaplin and Gene de Paul, with lyrics by Johnny Mercer. The choreography was by Michael Kidd. With the power of such a dynamic creative team, they created a 1950s hit musical film.
The setting for the film is in Oregon in 1850. The plot follows Milly (Jane Powell) who marries Adam (Howard Keel). She returns to Adam's farm, she's a bit surprised to meet Adam's six brothers who all lack necessary politeness and manners. Not just that, but they also live in his cabin with him. Milly takes it upon herself to try and teach proper behavior and manners to the boys. However, things take a turn south after the boys kidnap six other local girls.
'Seven Brides for Seven Brothers' Barn Dance Scene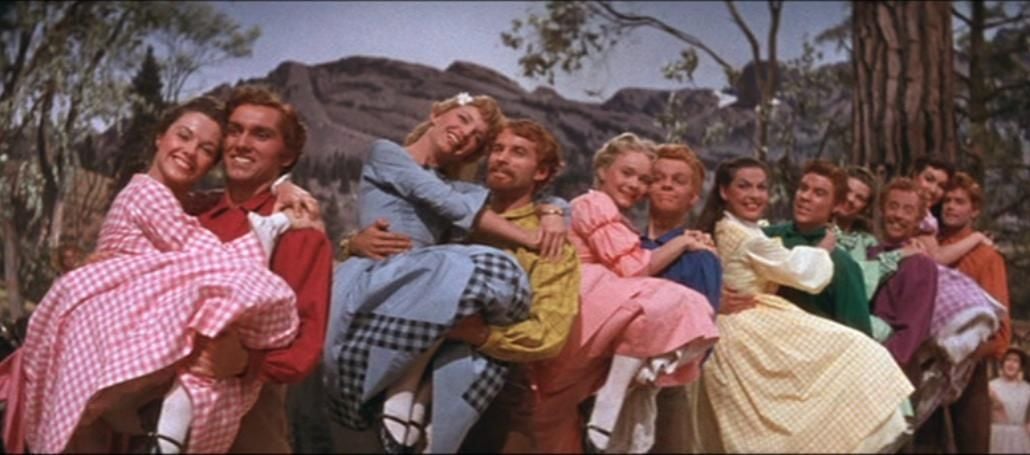 The film would go on to win the Academy Award for Best Scoring of a Musical Picture and was also nominated for four additional awards. By 2006, American Film Institute names the musical film as one of the best American musical films ever made. Also in 2004, the film is selected for preservation in the U.S. National Film Registry of the Library of Congress. Its historical significance makes the 1954 film a candidate for becoming one of the most important films in former times.
RELATED: 5 Dating Etiquette Rules That Will Take You Straight Back To The 1950s
One of the most memorable scenes from the film might be the barn dance. We remember this as one of the bigger and more extravagant dance numbers in the film due to the impressive choreography. We really get to see and understand that unimaginable talent from everyone in the cast, especially in the six main boys in question. Check out the barn dance scene below!