Station PIX11 announces their traditional airing of 'March of the Wooden Soldiers.'

It will air on Thanksgiving Day in both color and black and white.

They will also air a 'Honeymooners' mini-marathon.
PIX11 has announced that their traditional March of the Wooden Soldiers airing will take place on November 28th. The 1934 Laurel and Hardy musical Christmas film has alternate titles and is also known as Babes in Toyland. It will air in both black and white and color specifically on Thanksgiving Day this year. The film will be paired with a Honeymooners mini-marathon.
Below is PIX11's Thanksgiving/holiday schedule, which features specials on both November 24th and November 28th. Mark your calendars for the 28th!
PIXX11's 'March of the Wooden Soldiers' to air this holiday week
SUNDAY, NOVEMBER 24
1-5pm Friends – PIX11 will celebrate "Friendsgiving" with a marathon of Thanksgiving-themed Friends episodes (4 hours/8 episodes)
THANKSGIVING DAY, THURSDAY, 11/28
9-11am March of the Wooden Soldiers (Black & White Version)
11am-3pm The Honeymooners (4 hours/8 episodes)
3pm-5pm March of the Wooden Soldiers (Color Version)
RELATED: Iconic Macy's Thanksgiving Parade Balloons May Not Fly Due To Weather
Background about the classic film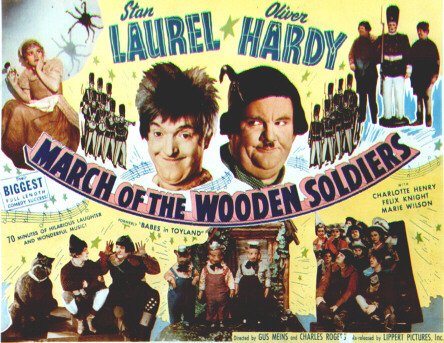 WPIX-TV (PIX11) is a division of The E.W. Scripps Company and was founded in 1948. By 2006, PIX11 would become the flagship station of the CW Television Network. It is an award-winning news station whose countless contributions to the station has made it a groundbreaking success today. The station has also won over 375 Emmy® Awards.
The special in mention has multiple different names depending on the region. Laurel and Hardy in Toyland, Revenge Is Sweet is the 1948 European reissue title. March of the Wooden Soldiers is used in the United States. It's based on the 1903 operetta Babes in Toyland and follows the adventures of Stannie Dum (Stan Laurel) and Ollie Dee (Oliver Hardy).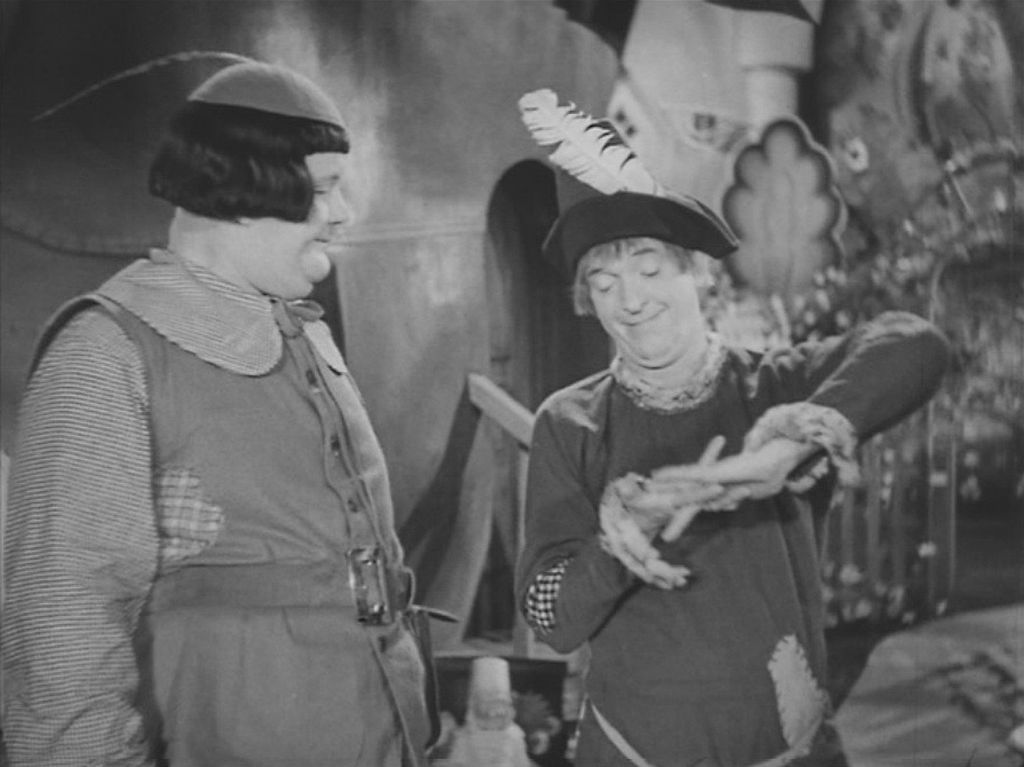 Andre Sennwald of The New York Times reports a review of the film. He calls the film "an authentic children's entertainment and quite the merriest of its kind that Hollywood has turned loose on the nation's screens in a long time." Variety calls it "a film par excellence for children. It's packed with laughs and thrills and is endowed with that glamour of mysticism which marks juvenile literature."
So, if you haven't seen March of the Wooden Soldiers, now's the time! Mark your calendars! Check out a clip from the film below.