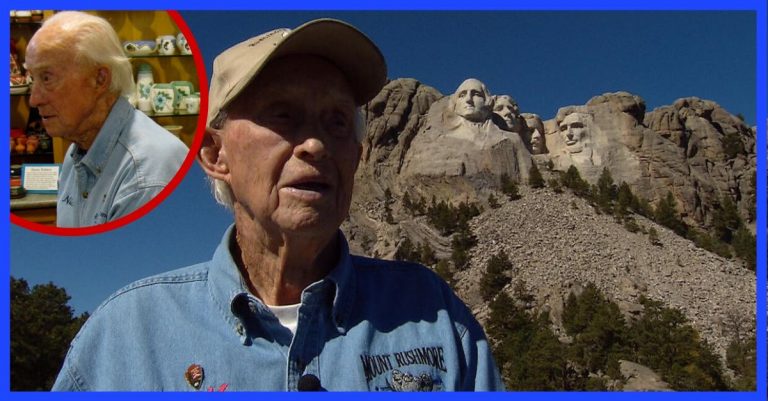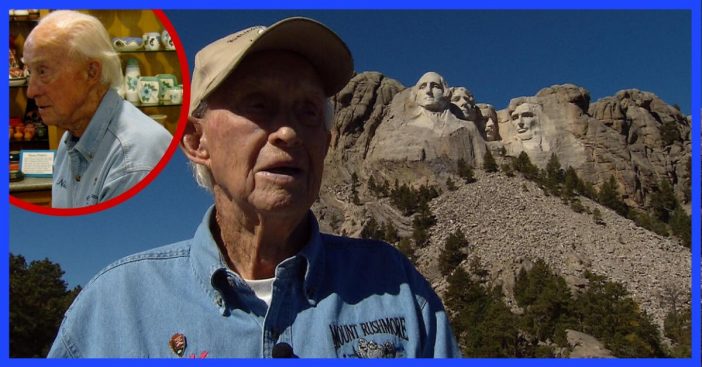 Donald "Nick" Clifford, the last surviving construction worker of Mount Rushmore, passed away at the age of 98

He passed peacefully under hospice care on Saturday

As a worker on Mount Rushmore at just 17, Clifford was the youngest to help construct the landmark
At age 98, Donald "Nick" Clifford of Keystone passed away under hospice care in Rapid City. He died peacefully on Saturday, according to his wife Carolyn Clifford. Clifford was only 17 when he participated in constructing the famous monument. He was responsible for operating a winch. At this position, he used the winch to carry workers up and down the face of the mountain. Additionally, he was responsible for drilling holes for dynamite.
Nearly 400 men and some women came to work on Mount Rushmore between 1927 and 1941. Of those individuals, Clifford was the last living in modern-day. His particular story became wildly known in his 2004 book, Mount Rushmore Q&A.
Mount Rushmore became a great source of pride for Clifford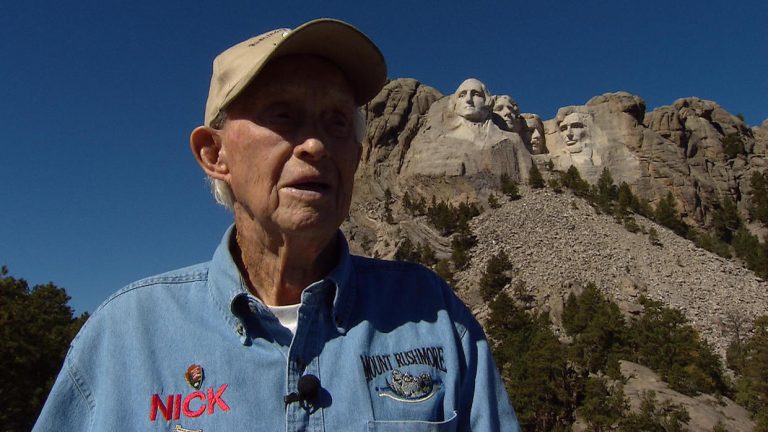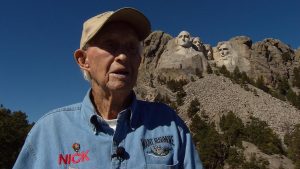 Donald Clifford became an integral part of history in many ways. At 17, he was the youngest member of a team that consisted of hundreds of workers. He also provided vital aid to forging the mountain into America's key historical figures. Clifford's work contributed to making Presidents George Washington, Thomas Jefferson, Theodore Roosevelt and Abraham Lincoln likenesses in Mount Rushmore.
RELATED: Olivia De Havilland, 103, Is The Last Cast Member Alive From 'Gone With The Wind'
The importance of this work did not escape Clifford. Though throughout his years there, from 1938 to 1940, he yearned 55 cents an hour, Clifford saw the value in his job. "I feel like Mount Rushmore was the greatest thing with which I was ever involved," he said in a 2016 interview. "It tells a story that will never go away — the story of how America was made and the men who helped make it what it is today."
Chance brought Clifford into that team of several hundreds of people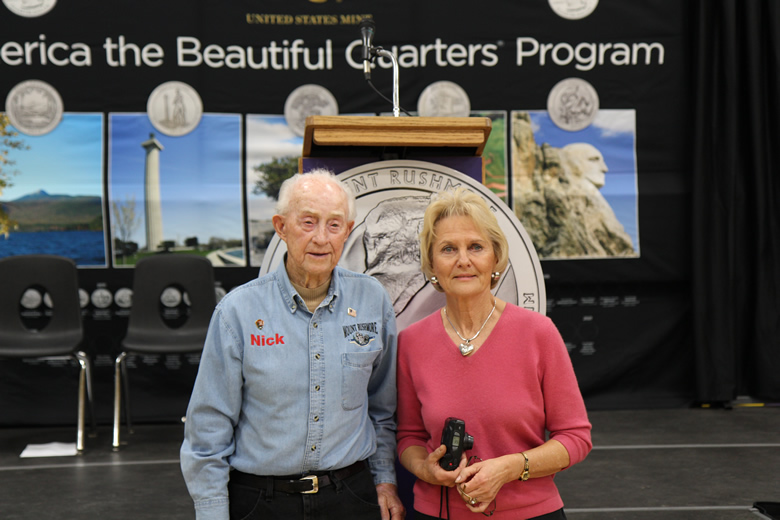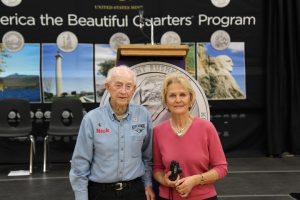 Gutzon Borglum, primary sculptor for Mount Rushmore, decided to field a baseball team with his son Lincoln. In 1938 they hired Clifford, who already was a veteran pitcher and right fielder. Working together, they also learned of Clifford's ability to use a jackhammer and his experience working in mines, according to his book.
To honor his memory, Carolyn Clifford shared plans with CNN to work with park rangers and arrange a memorial service. By participating in the construction of Mount Rushmore, Clifford represents what Borglum wanted to symbolize through each president he chose. He selected Washington to represent its birth, Jefferson its growth, Lincoln its preservation, and Roosevelt its development. Carolyn Clifford remembers him as a gentle and sweet man, his easy disposition at odds with the towering rock he worked with for years. "He's been a wonderful man. He's very kind and generous, and somewhat shy."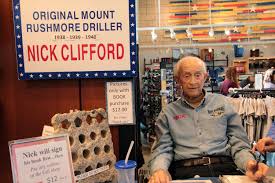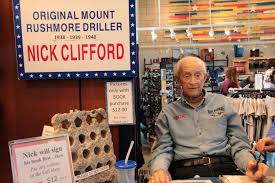 RELATED: One Of The Last Living Female WWII Veterans Celebrates 104th Birthday