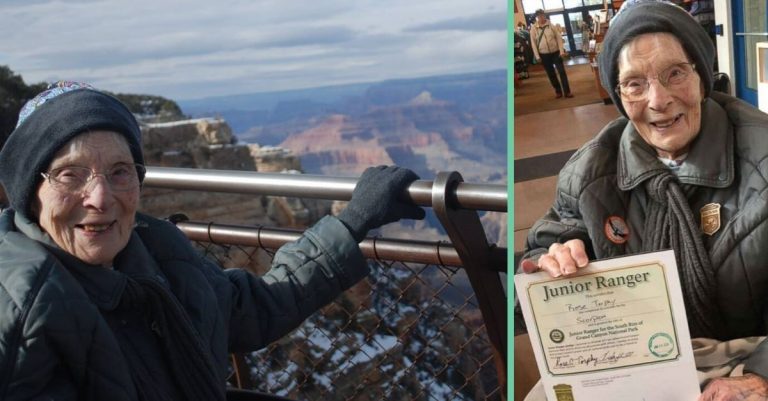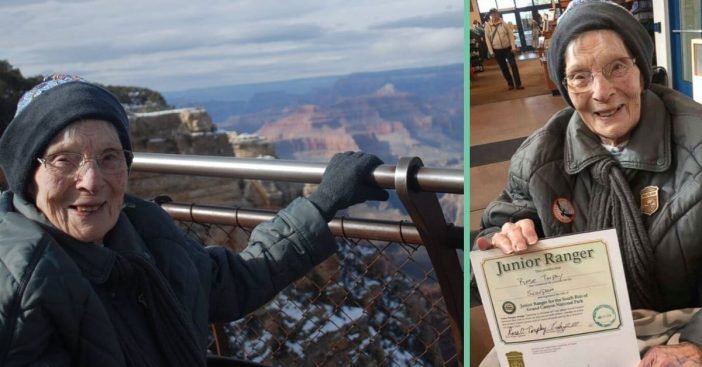 103-year-old Rose Torphy has always loved the Grand Canyon. Recently, the Grand Canyon celebrated its 100th anniversary as a National Park in February. In addition to that, Rose became the oldest person to become a Grand Canyon Junior Ranger.
She visited the Grand Canyon with her family earlier in the year. She received the title after swearing by the Junior Ranger pledge. It reads, "I promise to discover all I can about Grand Canyon National Park and to share my discoveries with others. I pledge to enjoy and protect Grand Canyon and all national parks to be a friend to my planet Earth."
Rose Torphy is a Junior Ranger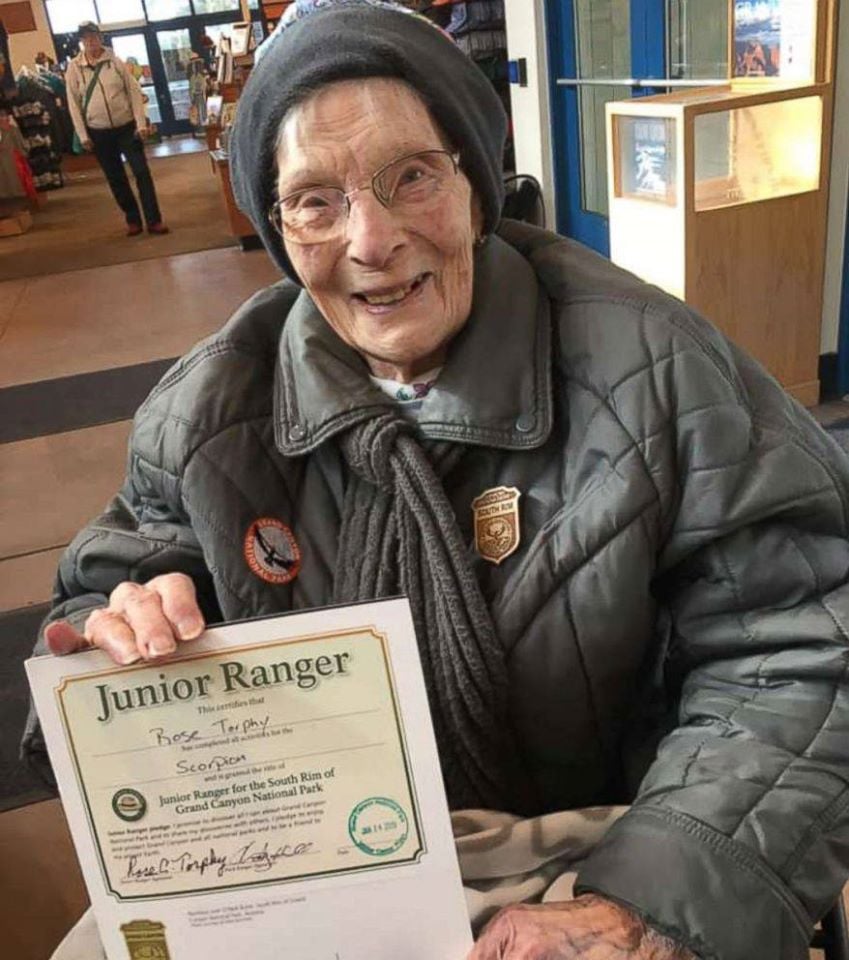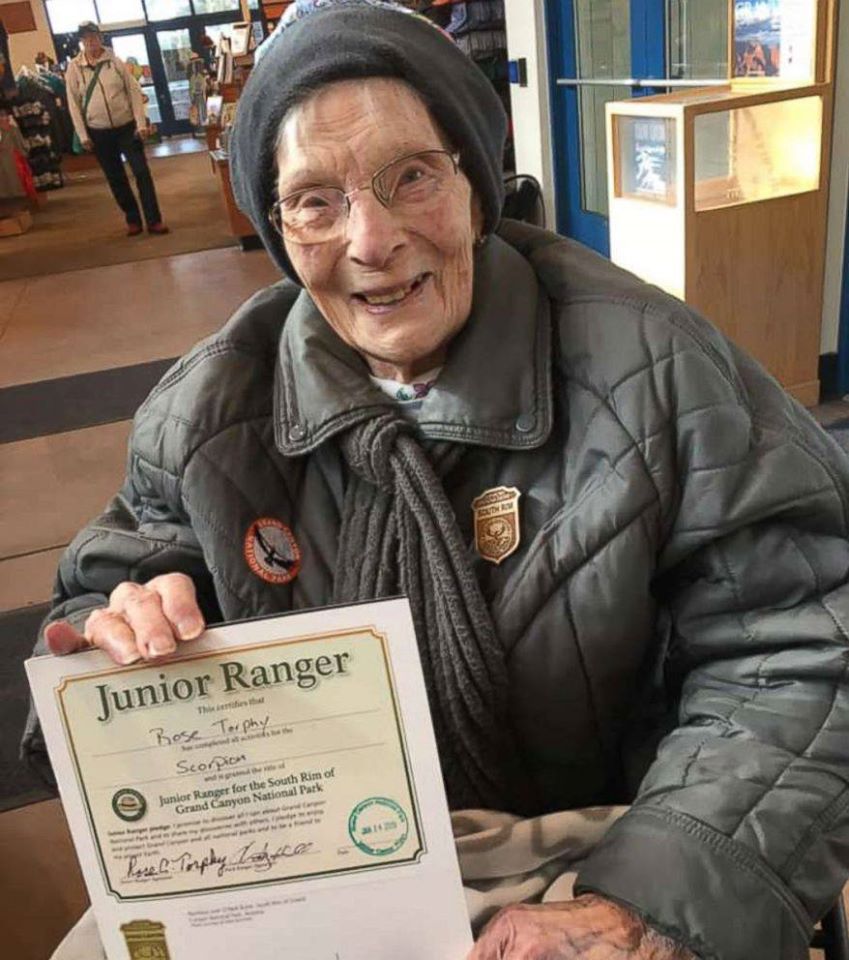 According to the Grand Canyon's website, "Junior Rangers help to preserve and protect national parks. They learn about nature and history, have fun exploring the parks, and tell their friends, families, and schoolmates about their adventures. Junior Rangers continue to protect the environment at home and at school." Even though the program is for kids, anyone can become a Junior Ranger and receive this honor.
RELATED: Here's What Is Really Killing People At The Grand Canyon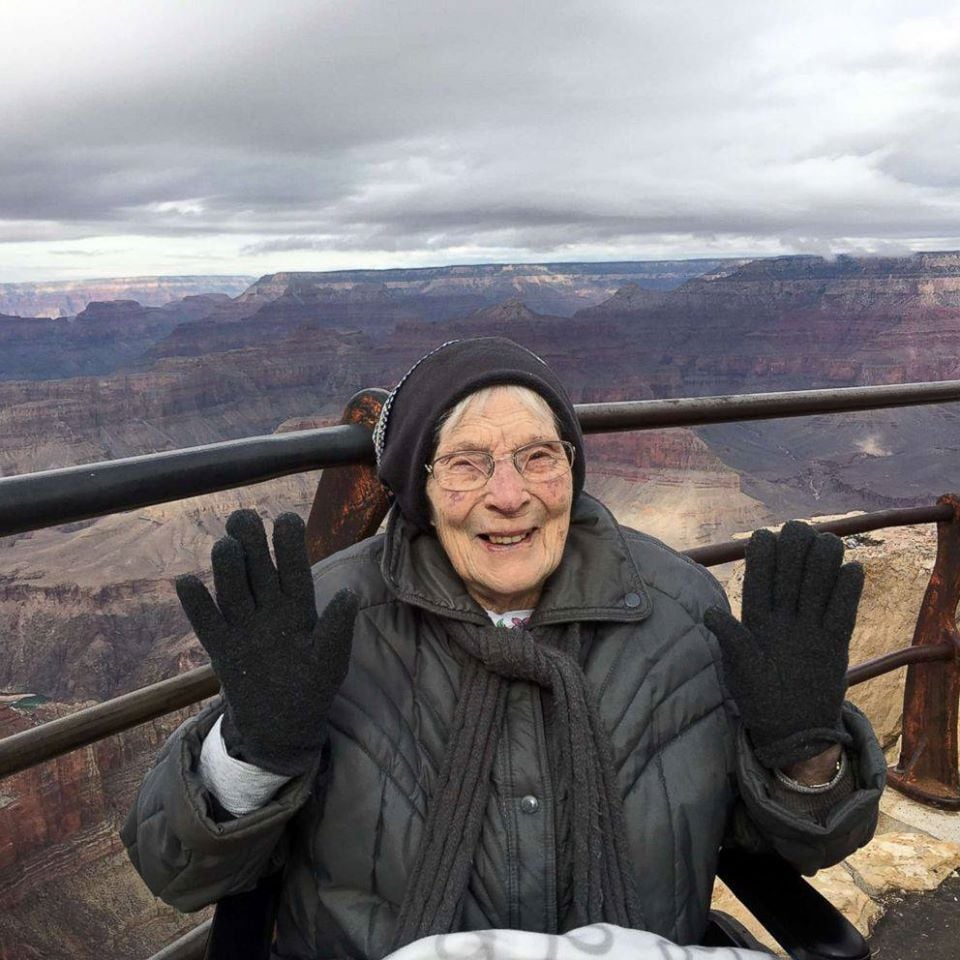 The website also shares how you can become a Junior Ranger. "Based on what part of the canyon you visit, pick up one of the Junior Ranger Books described below. Complete the activity requirements within the book and bring it back to a visitor center before you leave the park. All Junior Ranger programs are free of charge." This sounds like so much fun!
She said the pledge is very important to her because her parents once taught her to take care of the land. Rose now teaches this important lesson to her children, grandchildren, great-grandchildren, and even great-great-grandchildren!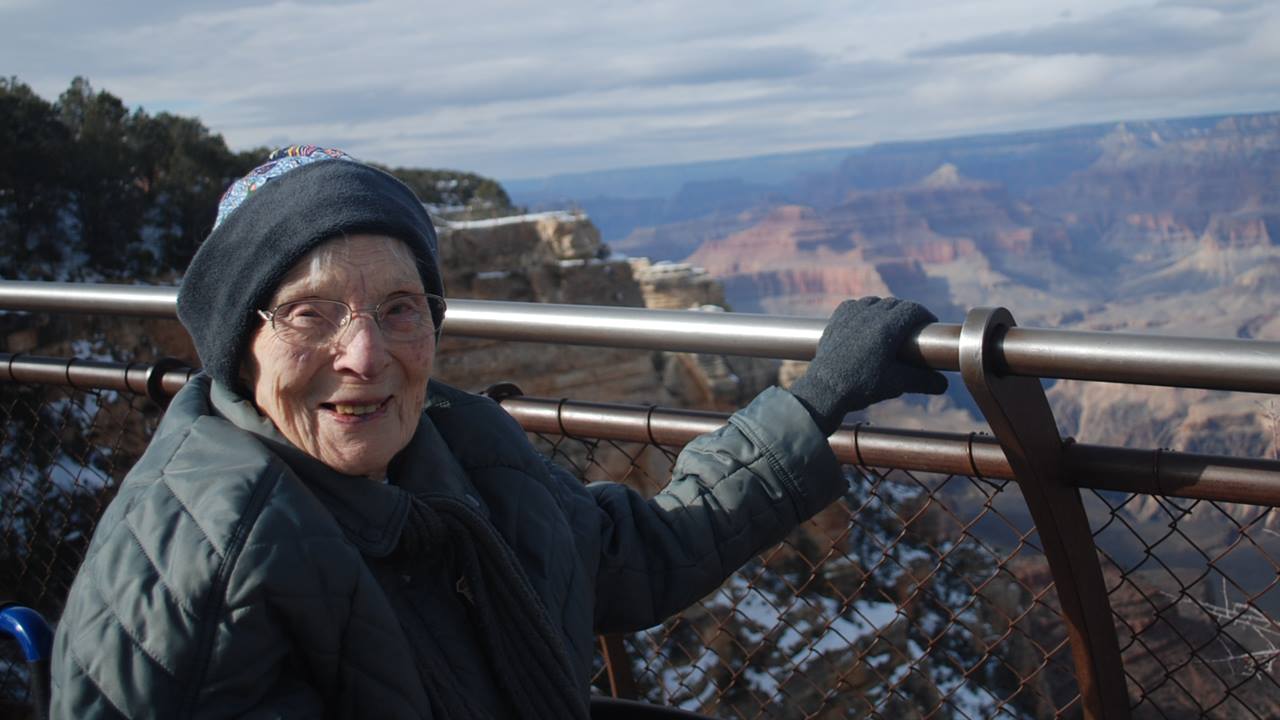 She hopes that her family will carry on her traditions and pledge to take care of the Grand Canyon one day too. In fact, her family is already sharing her love of the Grand Canyon and National Parks. One of her granddaughters currently works at the Grand Canyon. Rose's visit with her family was to recreate her first trip with her late husband over 30 years ago.
The family also recreated several photos from her past visit. How sweet is that? Now, Rose said she wears her official commemorative pin every day since she gave her pledge. She talks about it often, in hopes of getting others to become involved in saving the Grand Canyon as well.