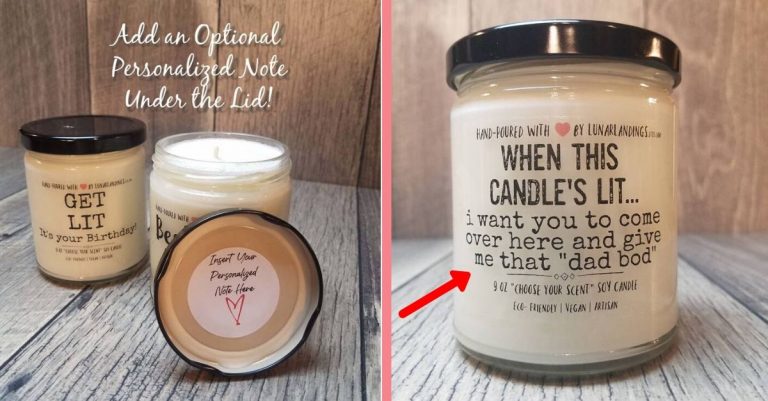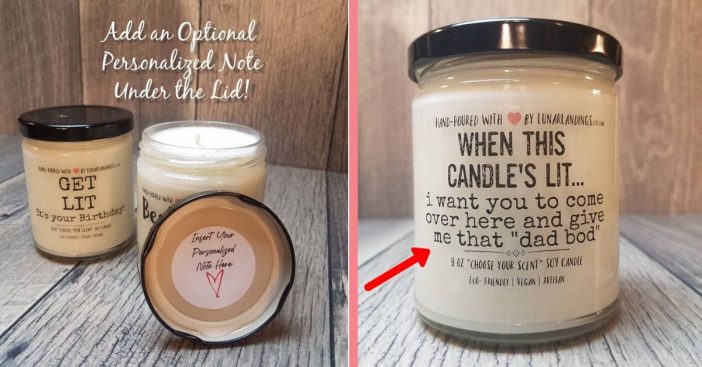 As you get older, it sometimes becomes harder to find time or energy to have an intimate moment with your husband. Well, now there is a candle that exists so when you light it, it signals to your husband that you are ready for go-time. It's being sold on Etsy and people are thinking it's absolutely hilarious, yet adorable, and a seriously great idea!
The product says on the front, "When this candle is lit… I want you to come over here and give me that 'dad bod.'" It's worth mentioning that this candle is not limited to that one saying. You can ask the seller to customize it with a message underneath the lid. So, think up something hilarious or sexy as a gift to your husband.
Hilarious and a great gift for your husband!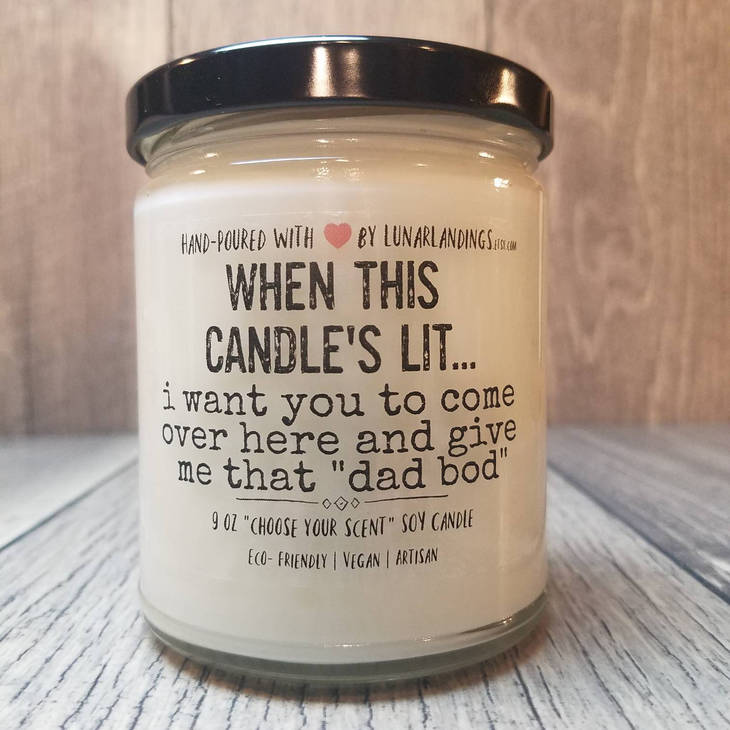 It's a hand-poured soy candle that can come in various different scents. You can also get it in three different sizes and the biggest size is 16 oz. The smallest size starts at $12 with the biggest size being $30. The product has a five-star rating on Etsy from over 3,000 people across the globe. One reviewer says, "My husband got a kick out of this! Perfect gift!"
RELATED: Grandma Poses For Sexy Bathtub Photoshoot Surrounded By Knitting Supplies
Another reviewer who ordered a candle says, "Got this candle for my husband for Father's Day.. he thought it was funny and I love the smell. Thank you so much!" So, again, the candle is perfect for you and your husband to share. And, don't forget you can even put your little personalized note in there!
More details about the product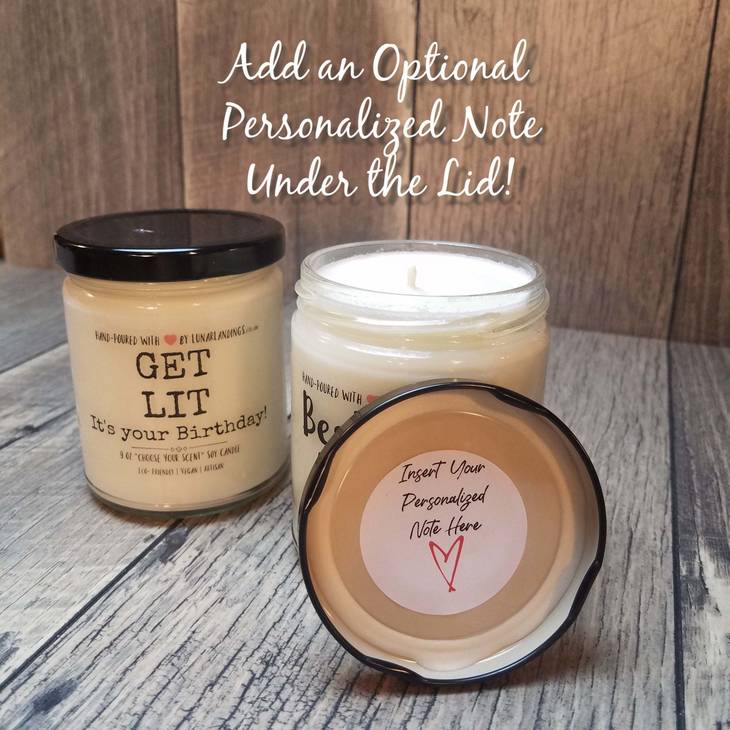 Here are the details about the product for those interested in buying, straight from the Etsy item description:
All Lunar Landings' Soy Candles Come:
-Hand-poured with Love
-Non- toxic and Burns Petro-carbon Soot FREE
-Top-notch Quality
-Premium Fragrance Oils
-100% Soy Wax & 100% Eco Cotton Wicks
-Dye and Phthalate Free, Vegan and Animal Cruelty-Free
-30%-50% longer burn times than typical paraffin candles
-$5 Domestic Flat Shipping Rate w/ sturdy boxed shipping methods
Glass Jar Sizing & Burn Times:
-4OZ Glass Jar w/ Black Metal Lid- H:2.5″ x D:2″ (About 30 hours burn time)
-9OZ Glass Jar w/ Black Metal Lid- H:3.5″ x D:2.8″ (About 70 hours burn time)
-16OZ Glass Jar w/ Black Metal Lid- H:4.4″ x D:3.3″ (About 100 hours burn time)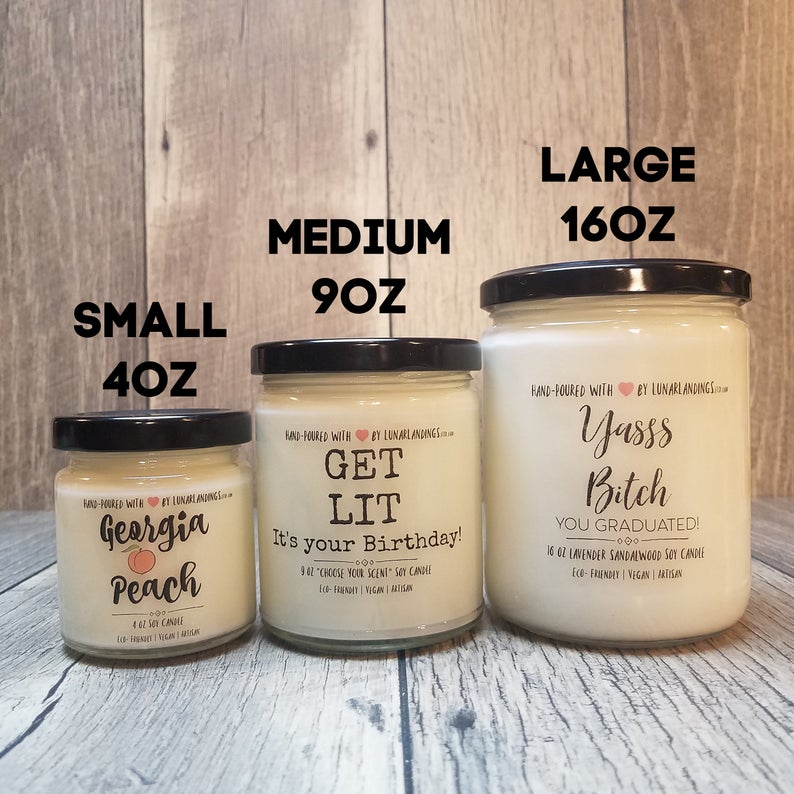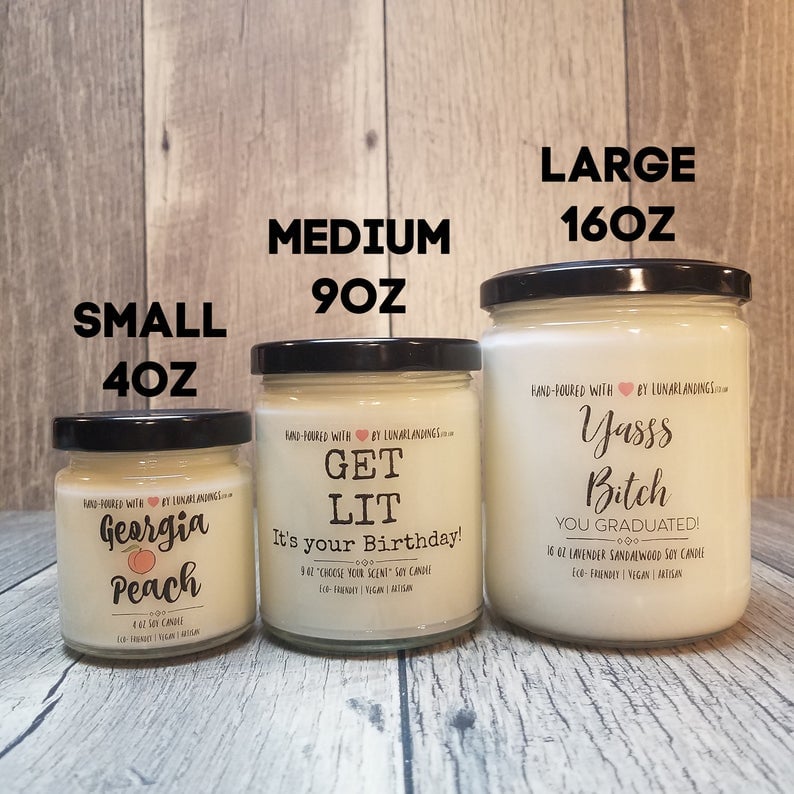 If interested in purchasing a candle, click here! And enjoy!
RELATED: 102-Year Old Grandmother Blows Out Candles, But Never Expected This To Happen