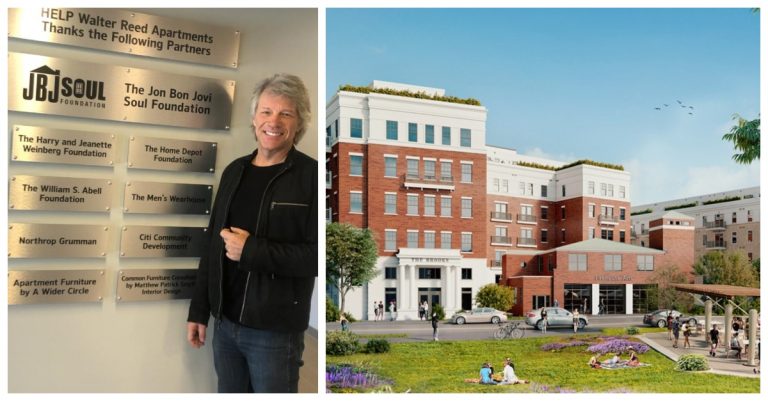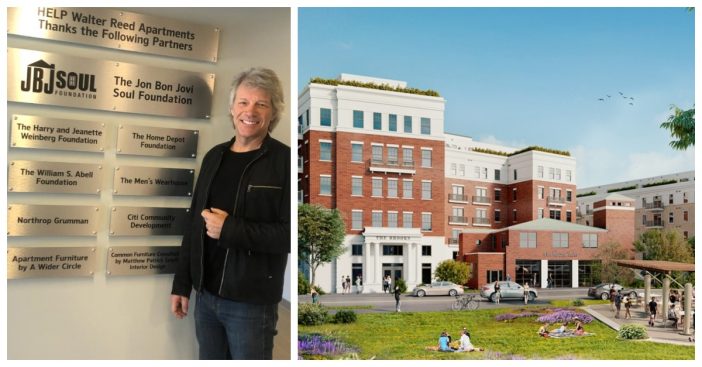 Bon Jovi is now stepping up his game to ensure the protection and happiness of homeless veterans everywhere. The singer and philanthropist donated $500,000 through his JBJ Soul Foundation to help the Walter Reed facility in Washington DC. It is a living facility for homeless veterans.
Bon Jovi cares a great deal about our nation's veterans. On top of donating this money for the facility, he also has dedicated his new song "Unbroken" to veterans suffering Post Traumatic Stress Disorder (PTSD).
Bon Jovi helps out homeless veterans
On CNN's "The Lead with Jake Trapper," Bon Jovi shares his thoughts on how these veterans must deal with the after-effects of war. "Oftentimes, [veterans] left to deal with PTSD [Post Traumatic Stress Disorder] and the issue of coming back to the workplace after leaving the battlefield…Life as you knew it is going to be different, and sometimes, people need that extra help," he says.
RELATED: Prince Harry And Meghan Markle Make A Surprise Visit To Military Families
Bon Jovi's own foundation partnered up with TEAM USA to ensure this living facility for homeless veterans was able to come to fruition. "It's here, it's real. 77 vets will have a place to call home."  he says.
A homeless veteran comments on the new living facility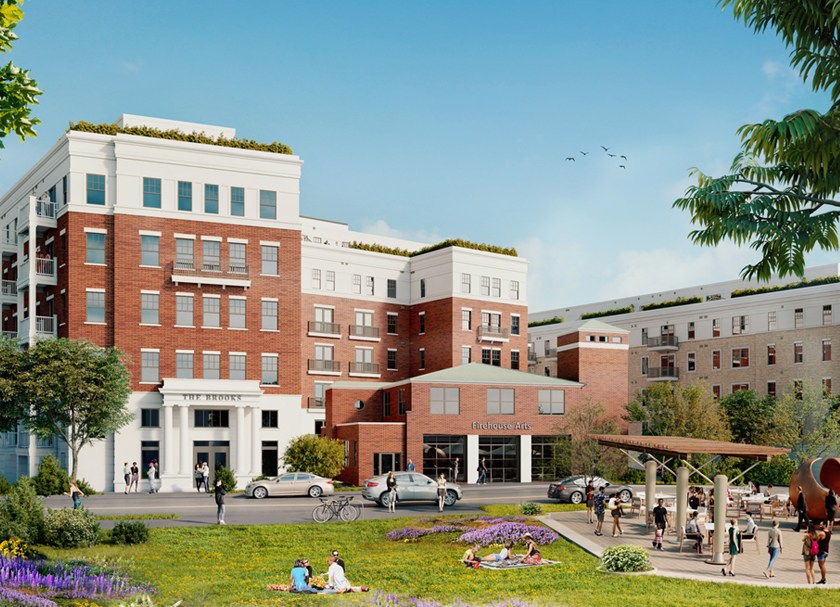 Clifton Braxton is one of those homeless veterans who are so happy about this living facility. "When I came back here with those pictures in my head and did not know it was called . . .  It took me another 20 years before I could get a handle on that PTSD," Braxton tells CNN. The homeless veteran facility is designed to help these people get back on their feet and give them a place they consider a sanctuary.
The Walter Reed facility is much different than what Braxton has experienced previously. "Those are brand-new beds . . . If I do my part, I can't be told: 'You've got to leave.' They're not going to tear this place down. You're going to have electricity, you're going to have water, you're going to have a protected environment. I can close my door—boom—that's going to be my place," he tells the Washington Post.
We still have a long way to go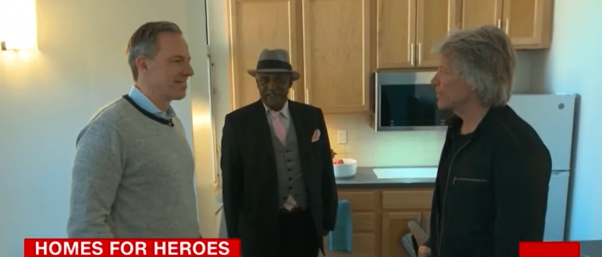 This new facility expects to home 300 residents. Qualifications for the home include those with 50% of their income in rent, which can come from their job's overall wages, Social Security, or pensions. The brand new facility has a small gym, a courtyard, and a computer room. Residents are welcome to use the lounge which also has a lovely fireplace.
Reports from the Department of Housing and Urban Development conclude that 37,000 or 50% of homeless veterans accounted since 2010 have found shelter. However, we still have a long way to go to help our heroes.
Listen to Bon Jovi's song "Unbroken." If you like it, please consider purchasing on platforms such as Apple Music. All proceeds from his new song go towards the Patriotic Service Dog Foundation. This foundation is where veterans and first responders get paired with their service dogs!