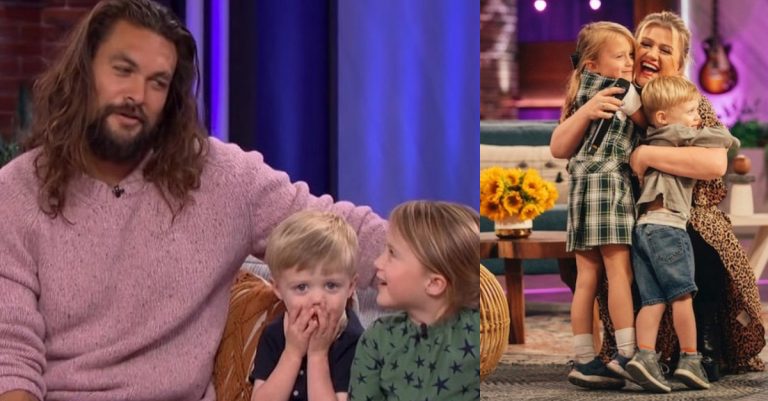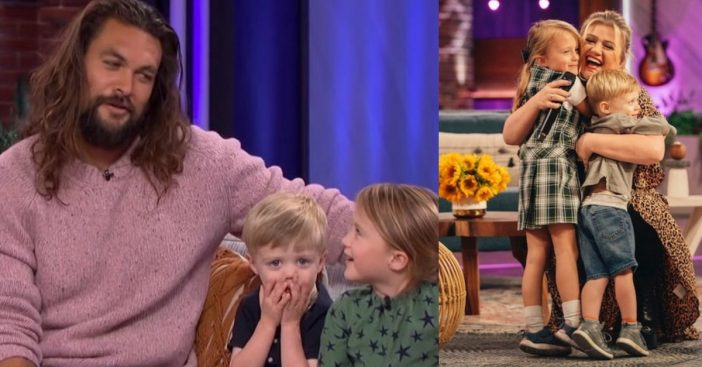 Kelly Clarkson's two young kids made guest appearances on her talk show, The Kelly Clarkson Show last week. River Rose is 5, while Remy is 3. On Friday's show, they ran onstage during her "Kellyoke" segment. The song of the day was "Only Girl (In the World)" by Rihanna. The kids ran onstage to give their mom a hug.
Kelly admitted that River is "her favorite girl in the world." She then told the children, "I love you two. Thank you for visiting me at work. I'll see y'all at home, OK?" Of course, she also got some hugs and kisses from the adorable duo!
Kelly Clarkson's children River and Remy stop by her talk show
Earlier in the week, River and Remy stopped by to help interview actor Jason Momoa. He is best known for Aquaman and Game of Thrones. River asked the Aquaman star if he knows The Little Mermaid.
RELATED: Kelly Clarkson Says She Will Spank Her Kids If They Are Out Of Line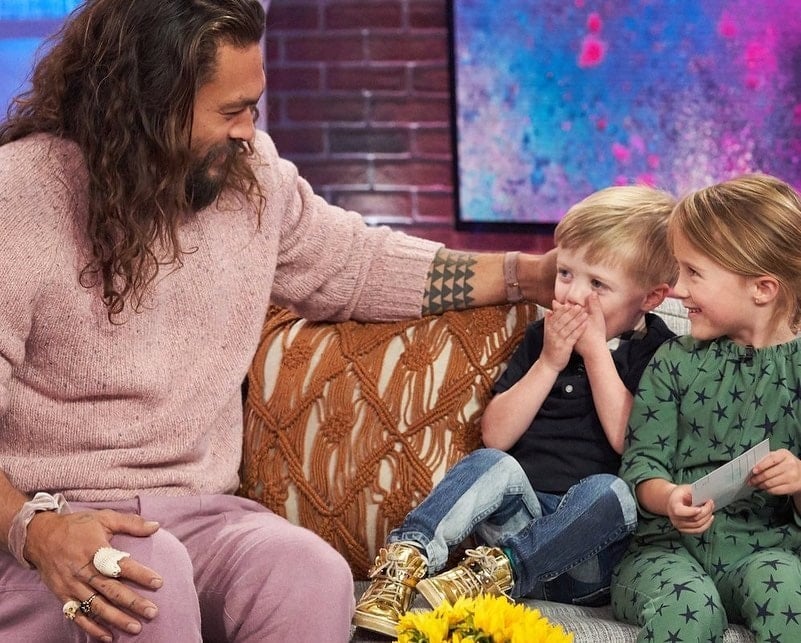 Jason proved to be great with kids by replying, "Ariel? Yes. Ariel's very sweet. She's very nice," Momoa replied before turning to Remy and adding, "She's also a redhead. I'm gonna teach you about redheads someday. They're very passionate, very passionate people."
River also asked where Aquaman goes to the bathroom. Jason joked, "Everywhere!" and gestured around the room. Quickly, River noticed her brother was starstruck by Jason and hadn't spoken yet. She told him, "Hey, you like Aquaman. You watch it. Come on." How sweet is that?
Kelly later explained that River is the talkative sibling while Remy is more quiet and sensitive. Both of them are adorable! Watch their appearance on The Kelly Clarkson Show below: