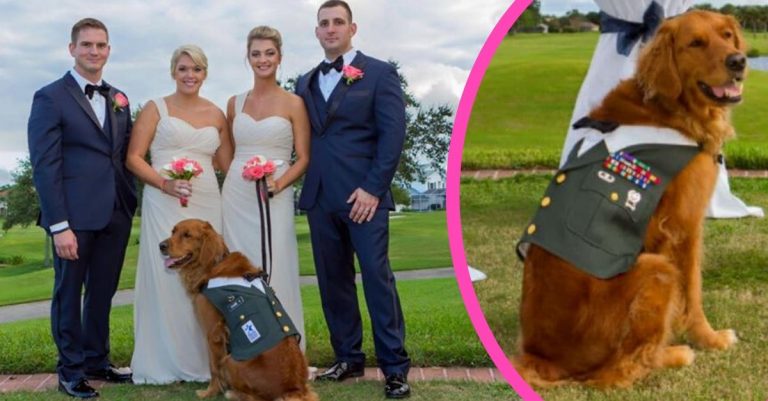 There is no bond quite like that between a boy and his dog. Further solidifying that camaraderie is a mutual journey through uncertainty, made bearable by reliance and friendship. Such is the bond between Justin Lansford and his service dog Gabe. After all the two went through, and with how they continue to have each other's backs, this veteran chose Gabe for a special role on his special day.
After getting engaged to his girlfriend Carol Balmes, Justin knew the clock was ticking to host their wedding. Such a day is magical as the happy couple immortalizes their love through marriage, and naturally, they wanted all their loved ones present. In particular, honorary roles go out to those deemed most suited to such important titles. For the role of best man, Justin knew there was only one candidate.
Fighting for freedom cost Justin a lot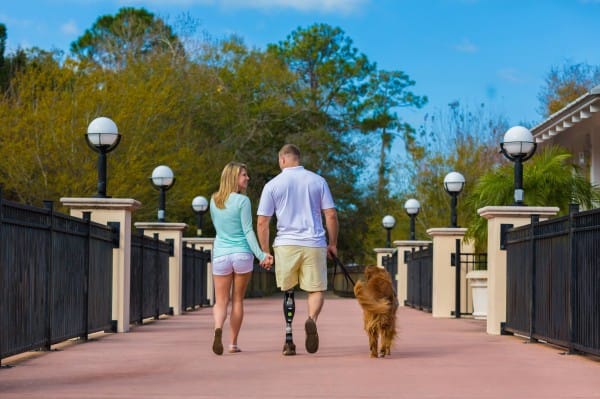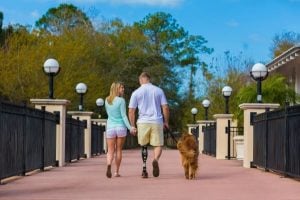 Justin Lansford told ABC News that he was a paratrooper in the 82nd Airborne Division. In 2012 he and his comrades found themselves in eastern Afghanistan. Justin's truck completely flipped over when it struck an IED. Caught in the wreckage, Justin suffered bilaterally severed femurs. As a result, doctors were forced to amputate his left leg.
RELATED: One Of The Last Living Female WWII Veterans Celebrates 104th Birthday
Justin lived with internal scars as well. His ordeal left him with an amputated leg and PTSD. After reaching out to Warrior Canine Connections (WCC), Justin was partnered with Gabe, then only two years old. From that point on, the two formed a remarkable bond that reaches beyond that of service dog and veteran. His experience with Gabe touched Justin so much that he now fosters puppies for WCC – with help from Gabe, of course! Together, they train and socialize puppies so they too can enrich and aid veterans' lives. Naturally, such compassionate souls end up getting attached to the puppies. In particular, Justin and Gabe befriended a puppy named PJ who ended up placed in a home right across from them.
Some bonds really are unique and eternal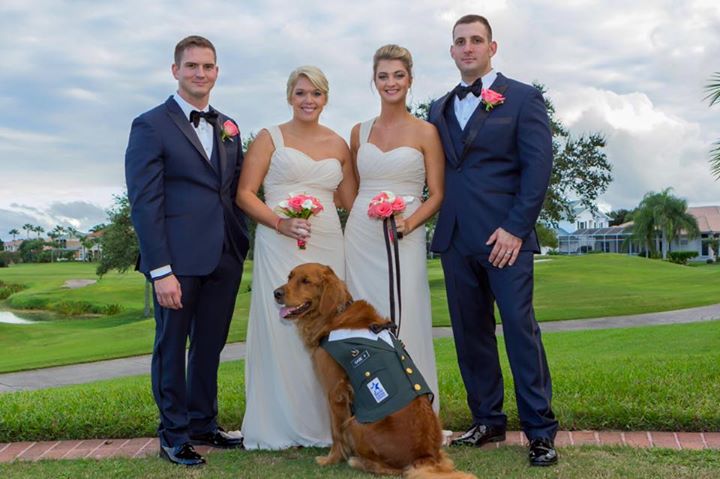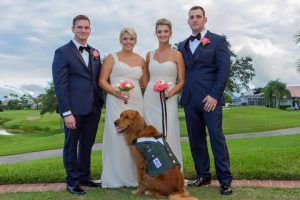 Since returning home, Justin has filled his life with meaningful relationships. As Justin watched his fiancée walk down the aisle, he stood beside the canine who helped him heal physically and emotionally from his ordeal. Though Gabe remained serious on this important date, it's clear he had a lot of reasons to be happy; Gabe did, after all, help Justin propose to Carol on Veterans Day. A year later, he got to oversee Justin and Carol's wedding in Largo, Florida, as Justin's best man.

They are all a family now, with each member providing valuable support and love to one another. For Justin and Carol, this means living happily as husband and wife, in sickness and in health. Gabe, meanwhile, continues to be a helpful service dog and friend. Justin readily lists all the ways Gabe helps him every day, in big and small ways. "He helps me with one thing to the next. I can use him as a stable surface to lean on, as I get to and from the ground. If I fall, he'll come up running next to me and I can use him to push off of to get up off the ground." Such is the strength of their bond that Gabe acts as a service dog and friend in equal measure, helping Gabe should he stumble. No matter what hitch may come their way, they persevere.