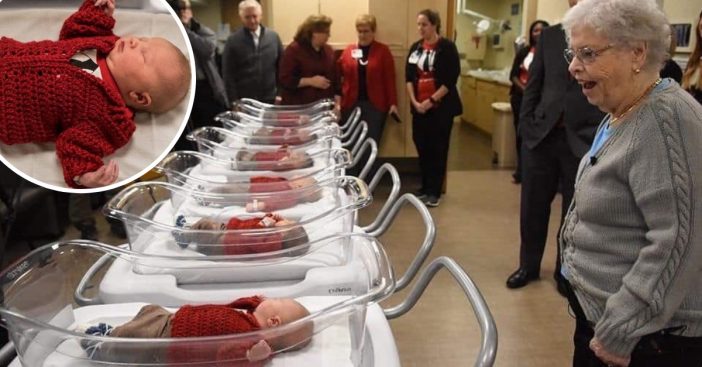 Joanne Byrd Rogers, the widow of Fred Rogers, made a very special visit for World Kindness Day. It was also Cardigan Day and the two themes go hand in hand to remember Mister Rogers. At UPMC Magee-Womens Hospital in Pittsburgh, Pennslyvania, the newborn babies got a special outfit on this day.
The newborns were all dressed in crocheted red cardigans. In addition, many of them had crocheted shoes too. All of the cardigans were crocheted by a nurse at the hospital named Caitlin Pechin. They are so cute! Joanne got to visit the hospital and see the adorable newborns dressed as Mister Rogers. You can tell it just warmed her heart as much as it warms ours.
Newborns dress as Mister Rogers on World Kindness Day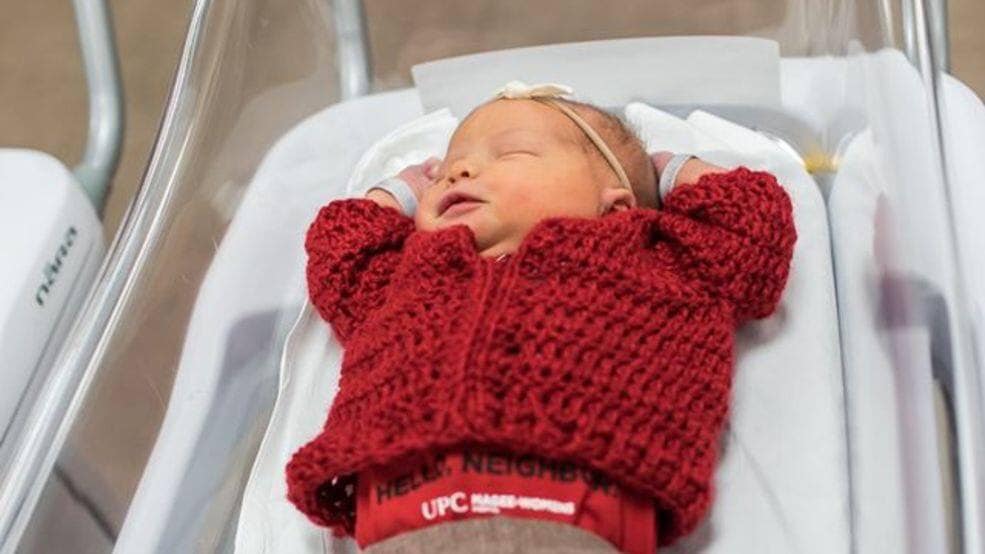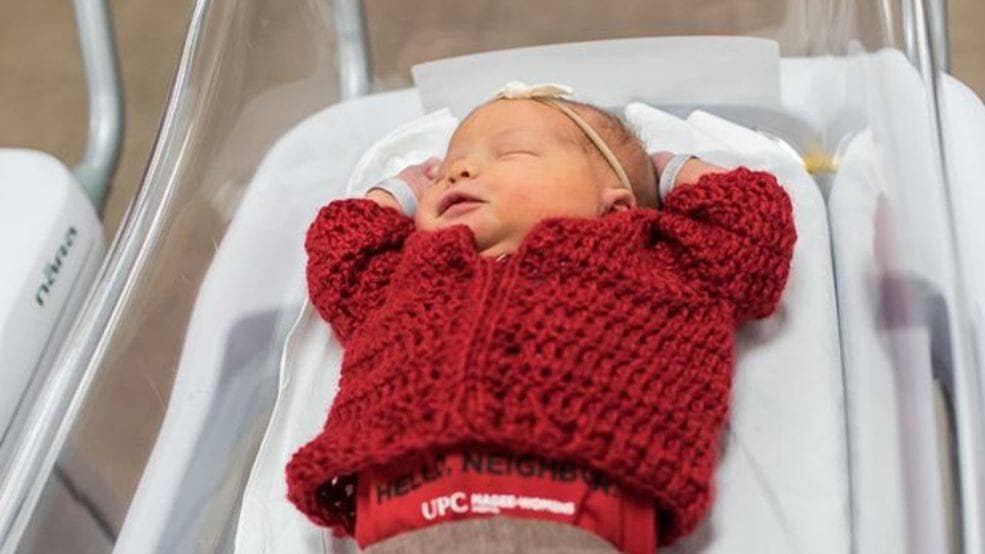 World Kindness Day is celebrated on November 13th each year. For instance, according to Wikipedia, "World Kindness Day is to highlight good deeds in the community focusing on the positive power and the common thread of kindness which binds us. Kindness is a fundamental part of the human condition which bridges the divides of race religion, politics, gender and zip codes."
RELATED: 'Mister Rogers' Neighborhood' Receives Google's Most Touching, And Soothing, Memorial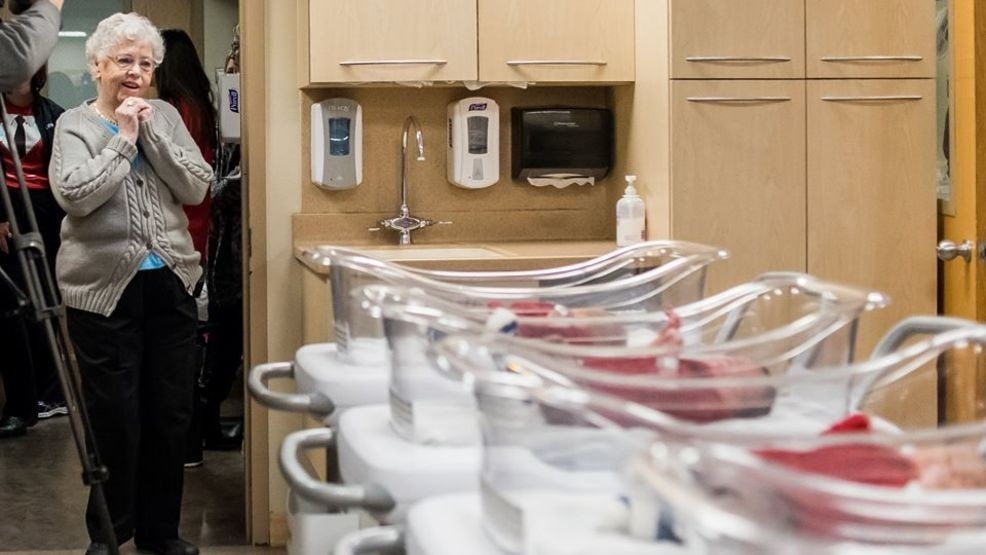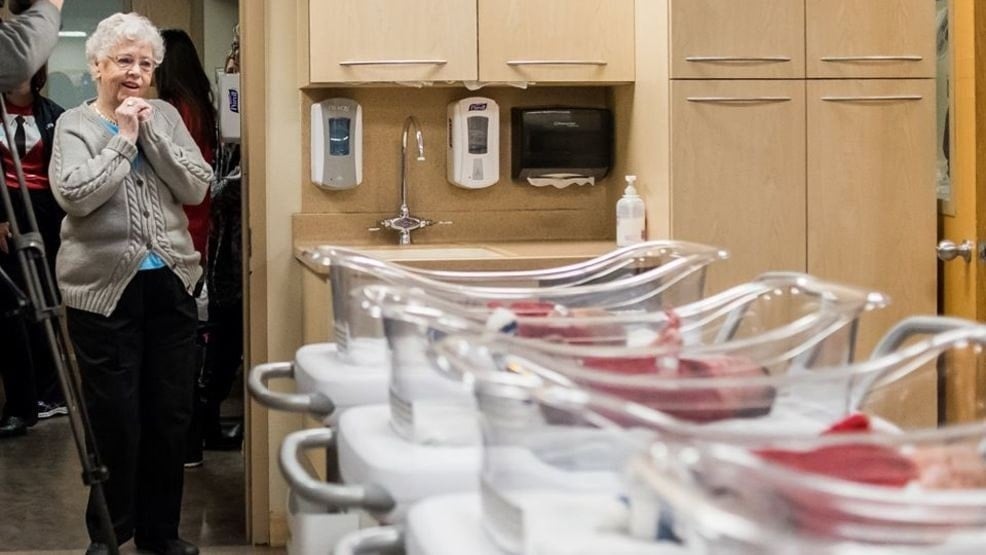 Joanne was Fred's college sweetheart. The two were married in 1952 and stayed together for 50 years until his death in 2003. They had two sons together, James and John. Joanne was an accomplished pianist and performed for many years.
What do you think about the adorable babies in red cardigans? It is so special that Joanne got to visit them on World Kindness Day!
In conclusion, watch a video of Joanne Rogers giving a talk on how to make goodness attractive, as inspired by her late husband Mister Rogers: