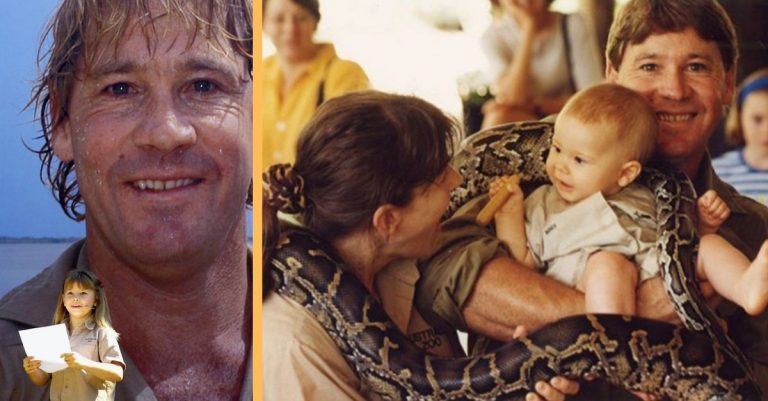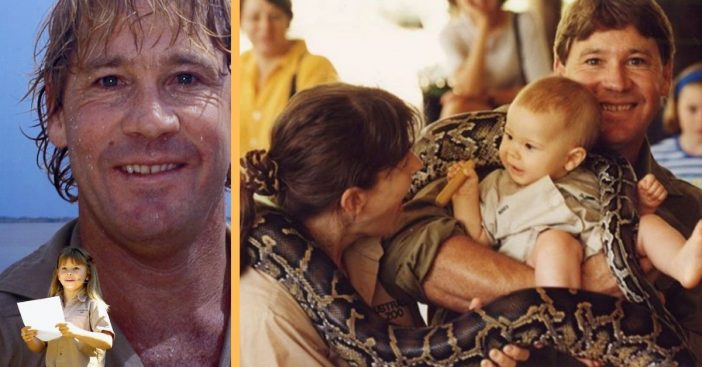 November 15th is officially known as Steve Irwin Day. The late Crocodile Hunter was sadly struck in the heart by a stingray while filming an ocean documentary and died on September 4th, 2006. He was only 44. His family continues on his legacy by running the Australia Zoo together and pushing for wildlife conservation efforts.
His children, Robert and Bindi Irwin, have also taken to social media to remember their father on his national holiday. Robert posts a photo of himself as a little toddler with his father. The caption reads, "Today is one of the most wonderful days of the year, it's #SteveIrwinDay ❤️ And it's great to see so many of you honouring Dad's remarkable life and legacy today. He changed the world and so many lives across the globe. For my family and me, we miss him every day, but are proud to keep his mission alive and days like today are particularly special."
Remembering the Crocodile Hunter on Steve Irwin Day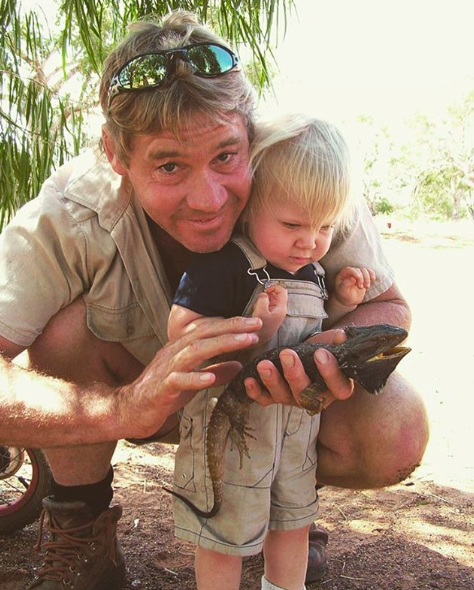 Bindi actually posts two photos remembering her father. One photo was of her and little brother Robert as little kids with their parents. In the caption, she reminds everyone to "Wear your khaki with us as we celebrate the world's greatest Wildlife Warrior and my superhero."
RELATED: Robert Irwin Is The Mini-Me Of His Late Father, Steve Irwin
The second photo shows baby Bindi wrapped up in a snake with her parents and she seems to be loving it! The caption reads, "Thank you so much for helping us celebrate #SteveIrwinDay. ‬Remembering the greatest Wildlife Warrior and best Dad❤️ It's a blessing to continue his work with my amazing family.‬ We hope to make him proud.‬"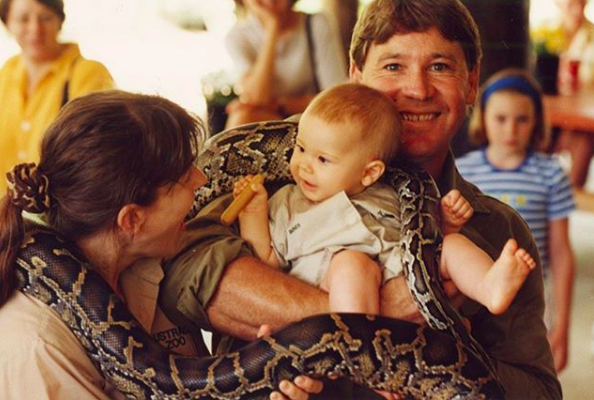 In honor of Steve Irwin Day, we remember the profound impact he left on many people worldwide. His daughter, Bindi, read a memorial speech in front of many shortly after his passing. Her speech is incredibly heartwarming, as she calls the late Irwin her "hero". She also cites all the incredible work he did and how she wishes to continue on for him. Watch the memorial speech below, and try not to tear up!