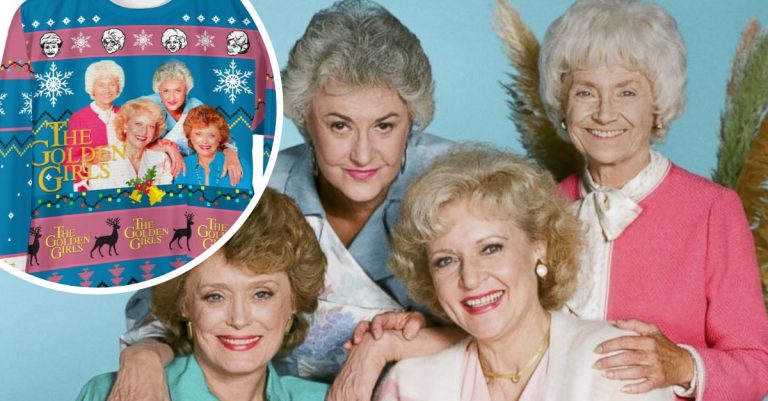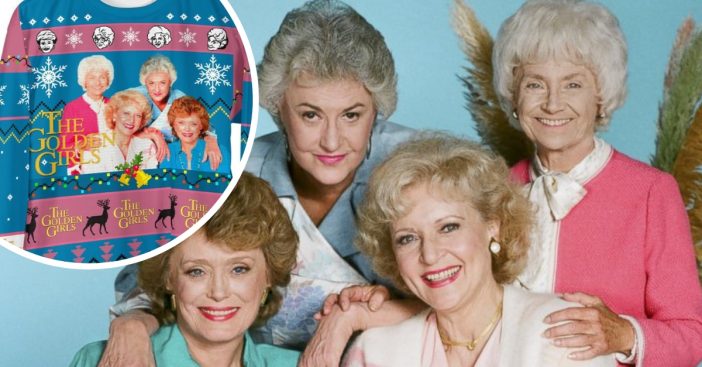 Have you ever been to an ugly Christmas sweater party? They are so much fun and the best part is seeing everyone's unique sweater. If you're a fan of the lovely ladies in The Golden Girls, there is the perfect "ugly" sweater for you in the form of a sweatshirt! It also comes in a hoodie or jacket form.
The sweatshirt has all of the ladies' faces on it, and is also decorated with reindeer, snowflakes, and other Christmas designs! The colors are pink and blue, which will have you standing out in a sea of red and green sweaters and sweatshirts. The logo also appears on the design, so everyone knows you love The Golden Girls.
'Golden Girls' Ugly Christmas Sweater
The best part? It is on sale right now! Normally, the company Epic Sunny sells these sweatshirts for $65.99. Right now, they are on sale for $46.99. According to the website, at the time of posting, the sale will end in about a day!
RELATED: You Can Buy 'Golden Girls' Christmas Ornaments To Spice Up Your Tree This Year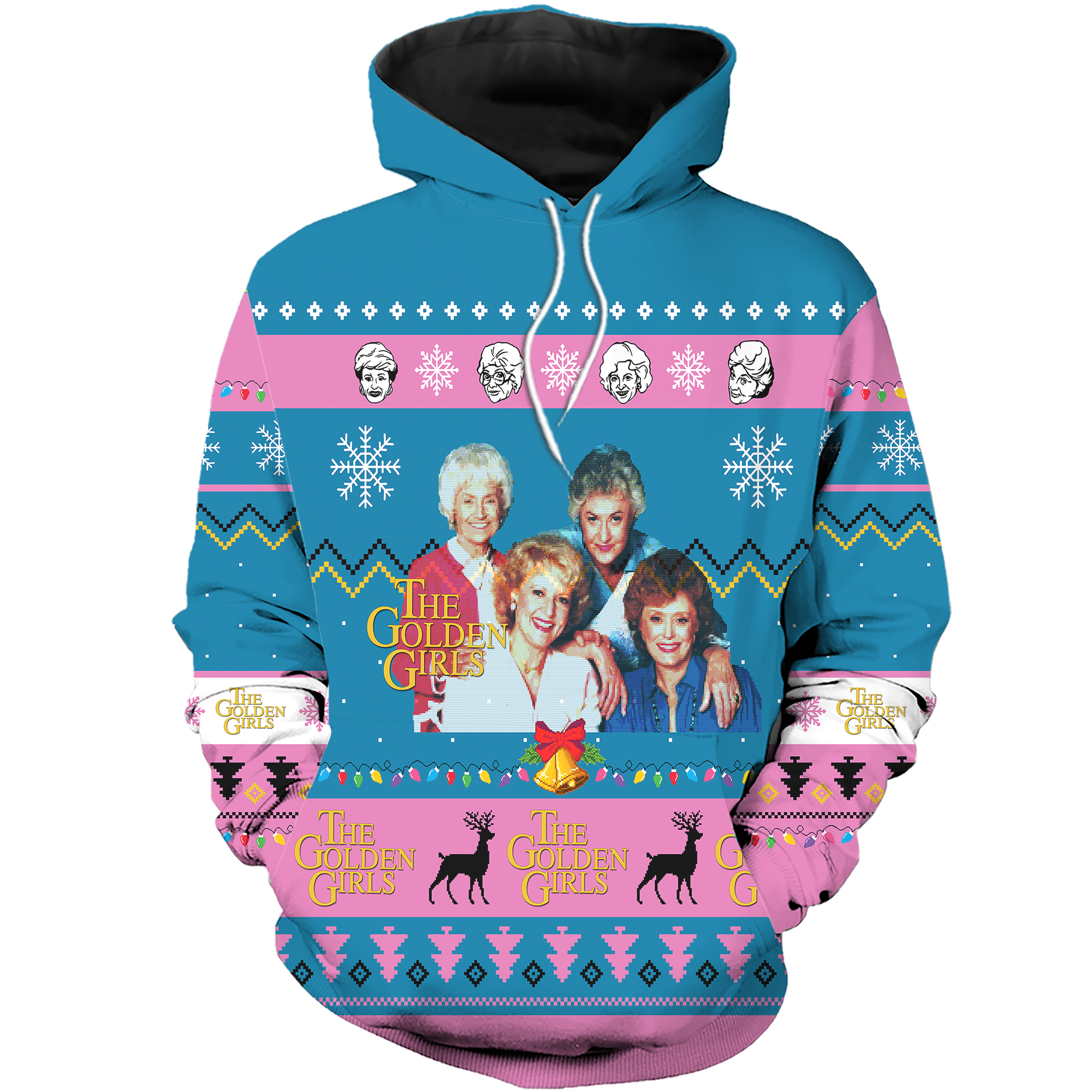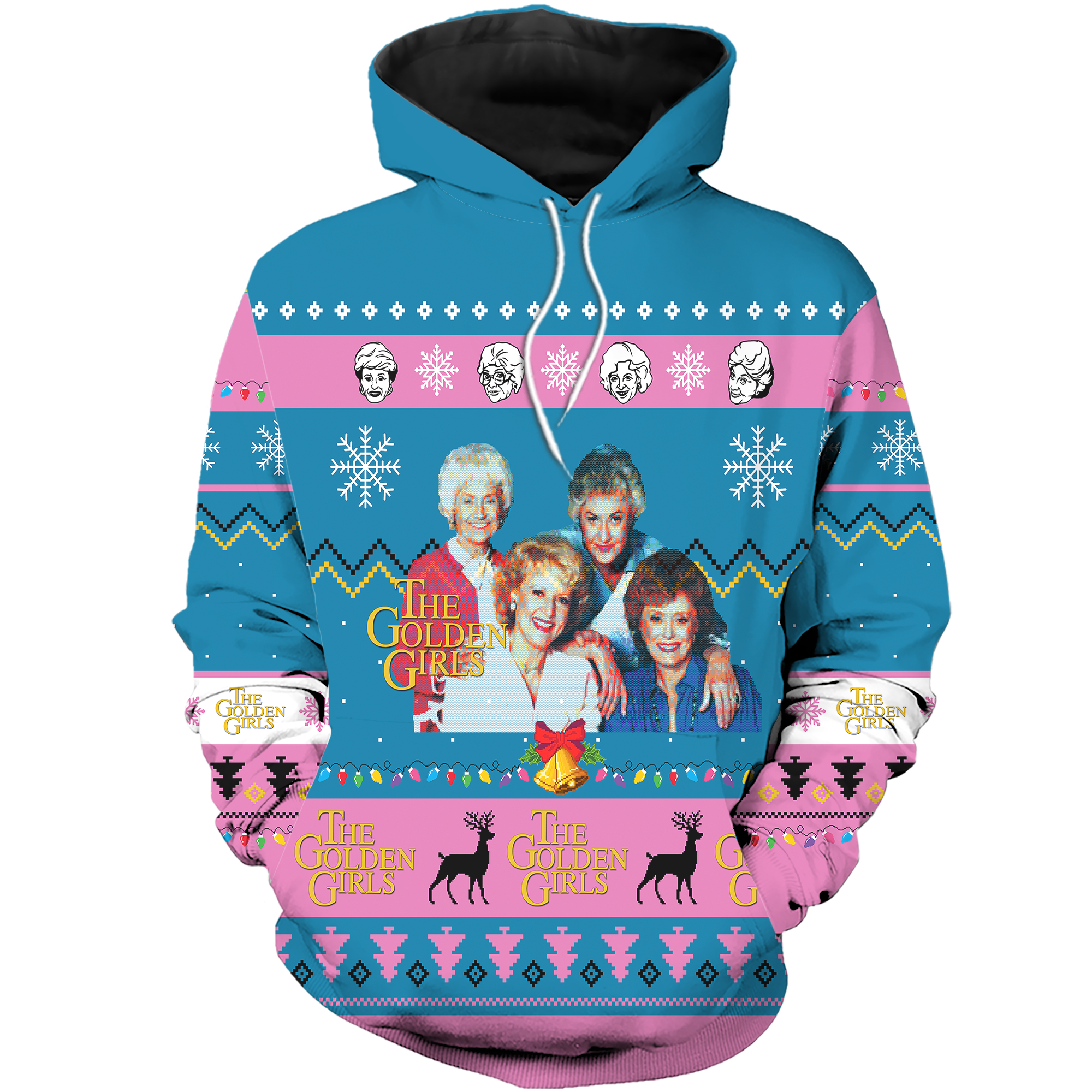 Ugly Christmas sweaters seem to have become popular in the '80s. In more recent years, the trend came back as many people host ugly Christmas sweater parties. for these parties, the uglier the better! If you're headed to an ugly Christmas sweater party this year, you might want to pick up this Golden Girls version. Click here to purchase. Sidenote: Epic Sunny has lots of other Golden Girls apparel and accessories.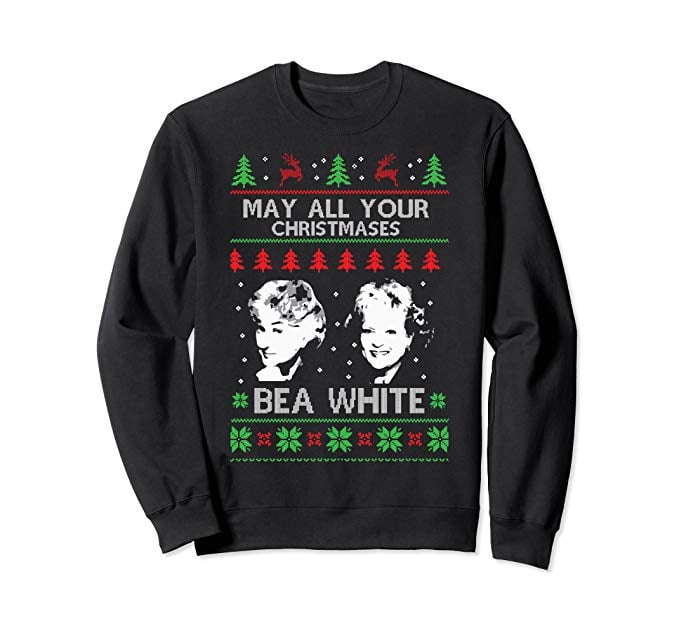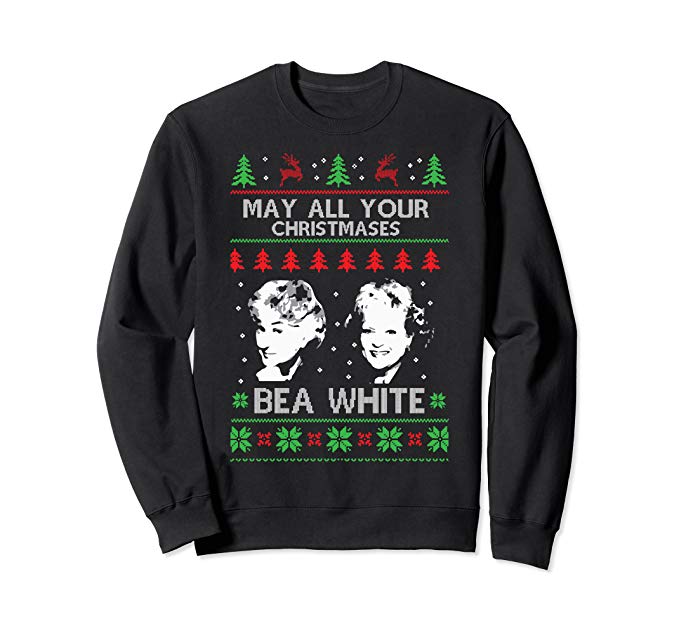 If you'd prefer that your ugly Christmas sweater come in two days via Amazon Prime shipping, we found a funny one for you. Check out this sweater with a play on words. It features two of the Golden Girls, Bea Arthur, and Betty White. The sweater says, "May all your Christmases BEA WHITE." Click here to purchase this sweater on Amazon.
In conclusion, get in the spirit and re-watch a Golden Girls Christmas episode:
Here at DoYouRemember? we ensure our readers are delivered the best content and products. If you make a purchase through one of our links, we may earn an affiliate commission.