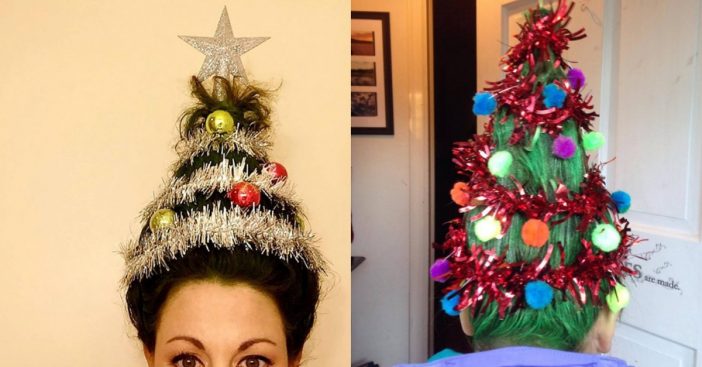 Have you ever seen someone with Christmas tree hair? It isn't necessarily a new trend because it seemingly started back in 2016. As the holiday season approaches again, Christmas tree hair is back. It appears to gain some inspiration from the bouffant style that was popular back in the 1960s.
You might be wondering, what is this Christmas tree hair trend and what does it look like? You simply style your hair into a cone shape and then decorate it like a tree. Check out some photos of the trend from social media.
Here Are Some Photos
The look is also reminiscent of Cindy Lou Who's hair from The Grinch. Perhaps with the new movie, the hair trend came back. So, how do you get your hair to look like a Christmas tree? You will need a styrofoam cone that you could find in a craft store or simply use an empty water bottle. Tie up your hair at the top and then use a ton of hairspray to make it stick up straight. If you are comfortable dyeing your hair green, use temporary green hair color or green hairspray.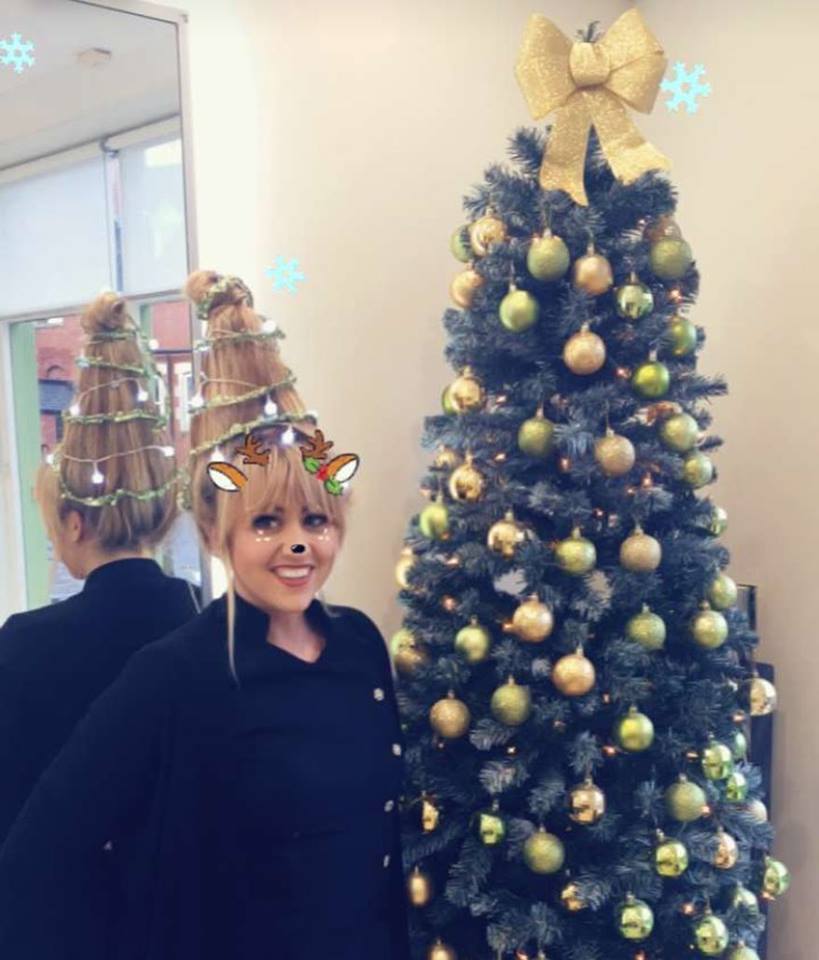 When your hair looks like an actual tree, add in ornaments, tinsel, lights, and whatever decorations you think will look best. You may want to choose some that won't really weigh down your hair too much or it could cause the "tree" to topple over.
Men Are Decorating Their Beards Too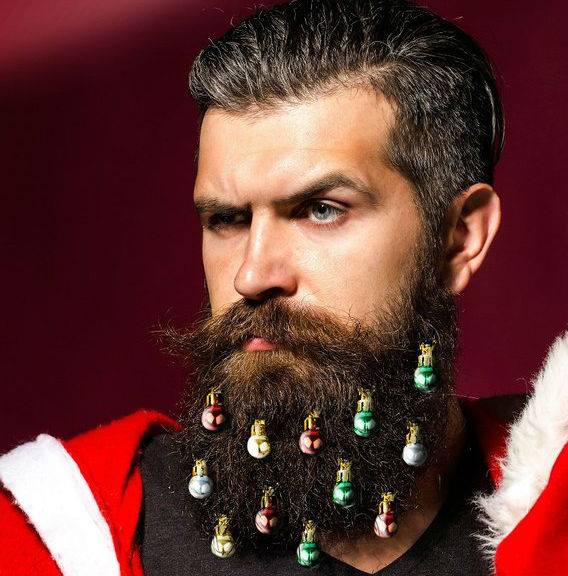 In addition to the Christmas tree hair trend, men are decorating their beards for the holidays. Some are getting very festive by dyeing their beard green and adding ornaments and lights, while others are going for a more understated look by adding fake snow and light decorations.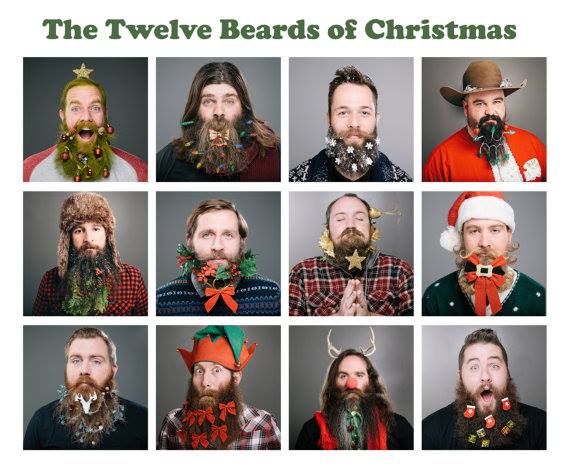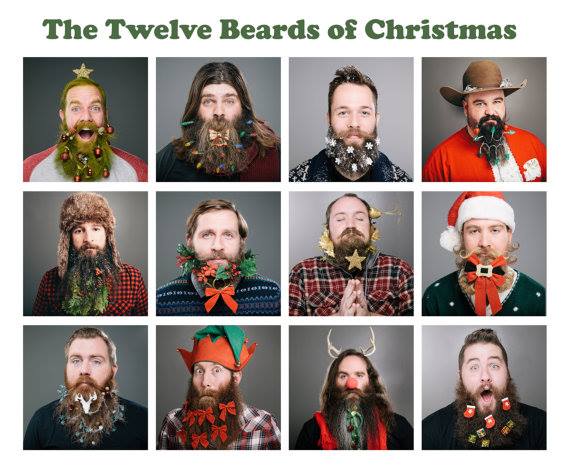 If you don't want to stick out too much, you could create a mini Christmas tree in the back of your head with a braided look. You simply put your hair into two side ponytails and braid the center with green ribbon to look like a Christmas tree. Check out this photo and watch the tutorial below.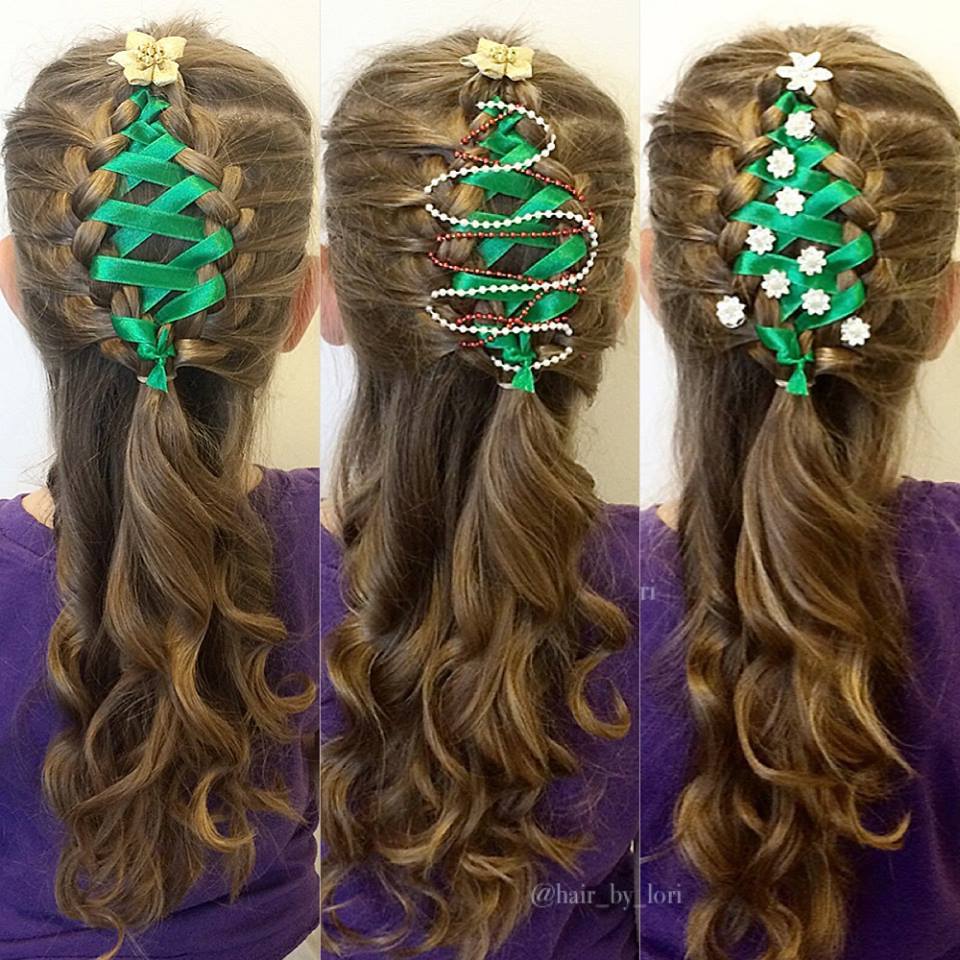 These looks aren't for the faint of heart but would be pretty amazing to wear to an ugly sweater party or a crazy Christmas party. If you have to drive somewhere, make sure your head can fit in the car first.
What do you think about these looks? Are they adorable and fun or way too crazy for you? If you enjoyed this article, please SHARE with your friends who would get a giggle out of this or might want to try it!
If you think this something your grandchildren might love, you can show them this video on how to get Christmas tree hair: