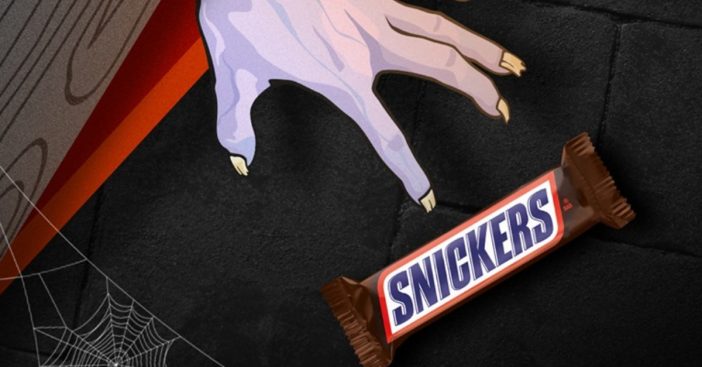 Snickers is aiming to make everyone's Halloween a little sweeter this year. They recently gave away one million of their iconic candy bars! If you are 16 years old or older, you could have visited a website and received a gift card that allowed you to pick up some free Snickers. Unfortunately, at the time of posting, they already gave away all one million Snickers!
All you had to do was visit OneMillionSnickers.com and sign up to receive an electronic Walmart gift card. The gift card was good for one bag of Snickers Fun Size. These retail for about $3.90 at Walmart. You could use the free candy to give to trick or treaters or keep it for yourself! The offer was available until Halloween or while supplies last. Clearly, everyone snagged their free candy before Halloween.
Snickers gave away one million candy bars to lucky customers
So, why would Snickers give away so much free candy? The free candy is because Snickers is helping the petition to change Halloween to the last Saturday of October instead of October 31st. At first, they promised free candy if the date was actually changed. While the petition hasn't stuck quite yet, they still wanted to honor their promise.
Josh Olken, Brand Director on Snickers said, "We promised a million Snickers, and regardless of the date, we're going to deliver. Whether fans enjoy their free Snickers themselves or hand them out to trick-or-treaters, we want everyone to have a satisfying Halloween."
What do you think about this promotion? Hopefully, they do it again next year! In addition, do you think they should change Halloween to the last Saturday in October? It would make things easier for families!