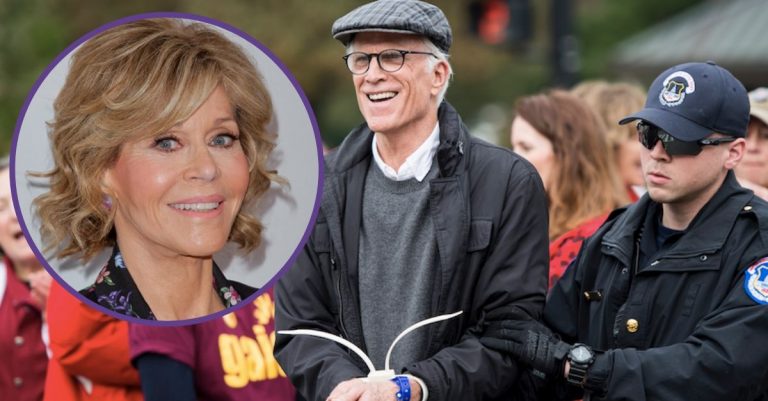 Ted Danson is now the latest celebrity to be under arrest at Jane Fonda's weekly climate change protest.

The protest takes place every Friday at the U.S. Capitol in Washington, D.C.

Fonda plans to do this every Friday until the end of the year.
Jane Fonda makes headlines a few weeks ago when a video surfaced of the 81-year-old actress under arrest at the Capitol in Washington, D.C. The actress vowed to come back every Friday for the next several weeks to protest climate change, regardless if it ends in arrest or not. Ted Danson is now the latest celebrity under arrest at the climate change protest.
Just last week, Fonda would bring along her Grace And Frankie co-star Sam Waterston. Many other celebrities are taking part in the protest. Danson appears to be in good spirits anyhow, as he says that getting arrested "sharpens the mind."
Ted Danson under arrest at Fonda's climate change protest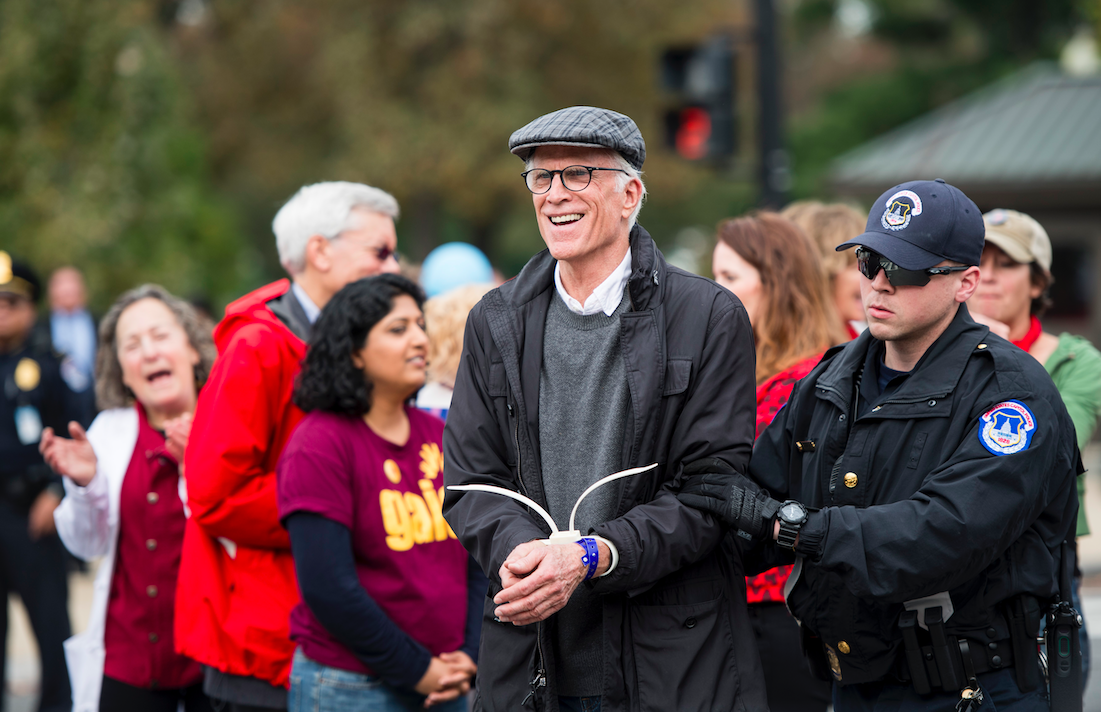 Tons of photos and videos surfaced on social media showing the Good Place actor getting put in cuffs. Regardless of anything, Fonda and other celebrities stand by their protesting desires. "I will be on the Capitol every Friday, rain or shine, inspired and emboldened by the incredible movement our youth have created," Fonda writes on her personal website.
"I can no longer stand by and let our elected officials ignore—and even worse—empower—the industries that are destroying our planet for profit. We can not continue to stand for this," she says.
Fonda says she will continue doing this weekly for the rest of 2019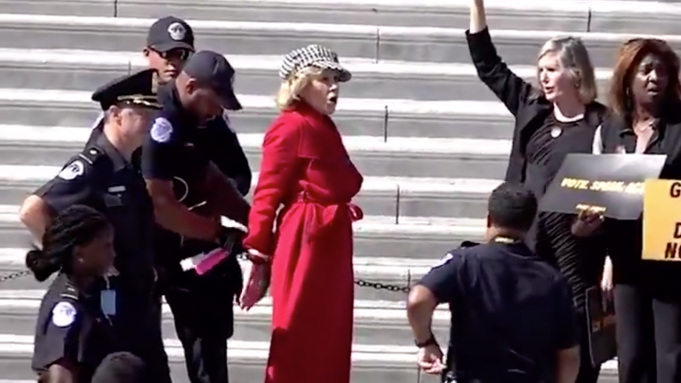 Fonda plans to continue her weekly climate change protests every Friday until the end of the year. The 81-year-old has been involved in political activism since the 1960s when she was originally in support of the Civil Rights Movement. She was also in opposition to the Vietnam War. Fonda has involvement in the feminist movement since the 1970s.
Her activism has very evidently continued into her later years as she encourages others to join her. Take a look at the footage from the most recent climate change protest with Ted Danson. It appears from other photos online that Fonda is also under arrest once again, too.
Ted Danson has his personal effects removed and placed into a plastic bag labelled "Donson" pic.twitter.com/7NZpnlsZKO

— Hannah Jewell (@hcjewell) October 25, 2019