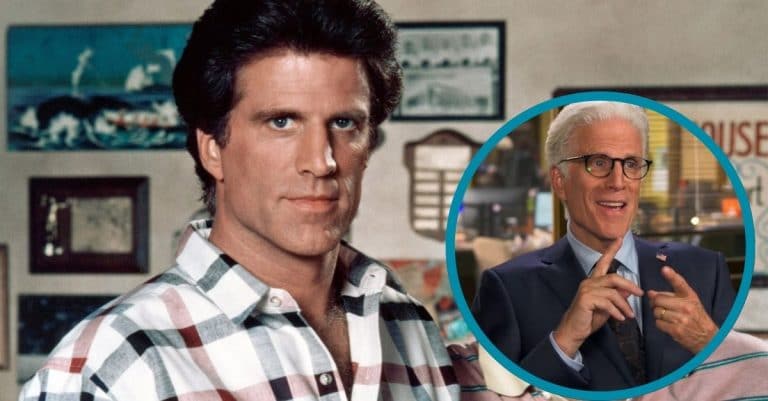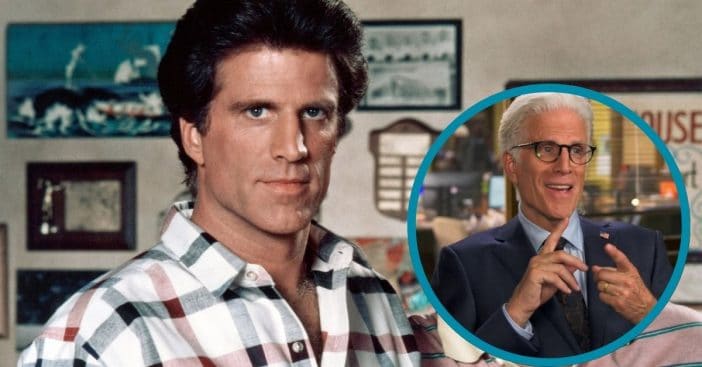 Just about anyone would want to go where everybody knows their name, the better to forget their troubles. When they do, they'd very likely meet Sam "Mayday" Malone, bartender of the Cheers Beacon Hill bar. The man behind this jaded bartender is none other than Ted Danson, who left his mark on television culture, and then continued doing just the same over the years.
Actor Ted Danson started off on a grand note with the full formal name Edward Bridge Danson III, born on December 29, 1947. He continued that trend of early stardom as a star basketball player growing up, before switching gears to drama, which he pursued at Stanford University. To this day, he's best known for his work on television and that's exactly how he started, specifically with soap operas and the occasional commercial. Before becoming Mayday Malone, Danson could be recognized as the Aramis man for the beauty company Estée Lauder. Then, fittingly, he landed his breakthrough role as part of the cast of Cheers.
What happened between Whoopi Goldberg and Ted Danson?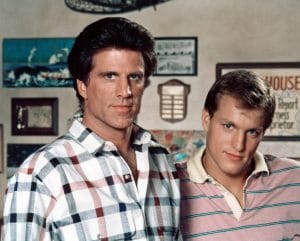 Those who knew the fictional Sam Malone knew him as a hopeless flirt to customers and coworkers alike, all to make him a sort of parody of a stereotypical man's man. Though Ted Danson helped bring this character to life, he actually had a hard time playing him until season three when the two finally became one. Eventually, even Danson wanted to try other things, a motivating factor that also drove his co-star Shelley Long out. Originally, NBC planned on having Woody Harrelson fill in the void left by Danson, but Harrelson actually refused to take over the bar in Danson's stead. He respected the station and Les Charles, executive producer and co-creator of Cheers, had to admit to TV Guide, "We would not do the show without Ted."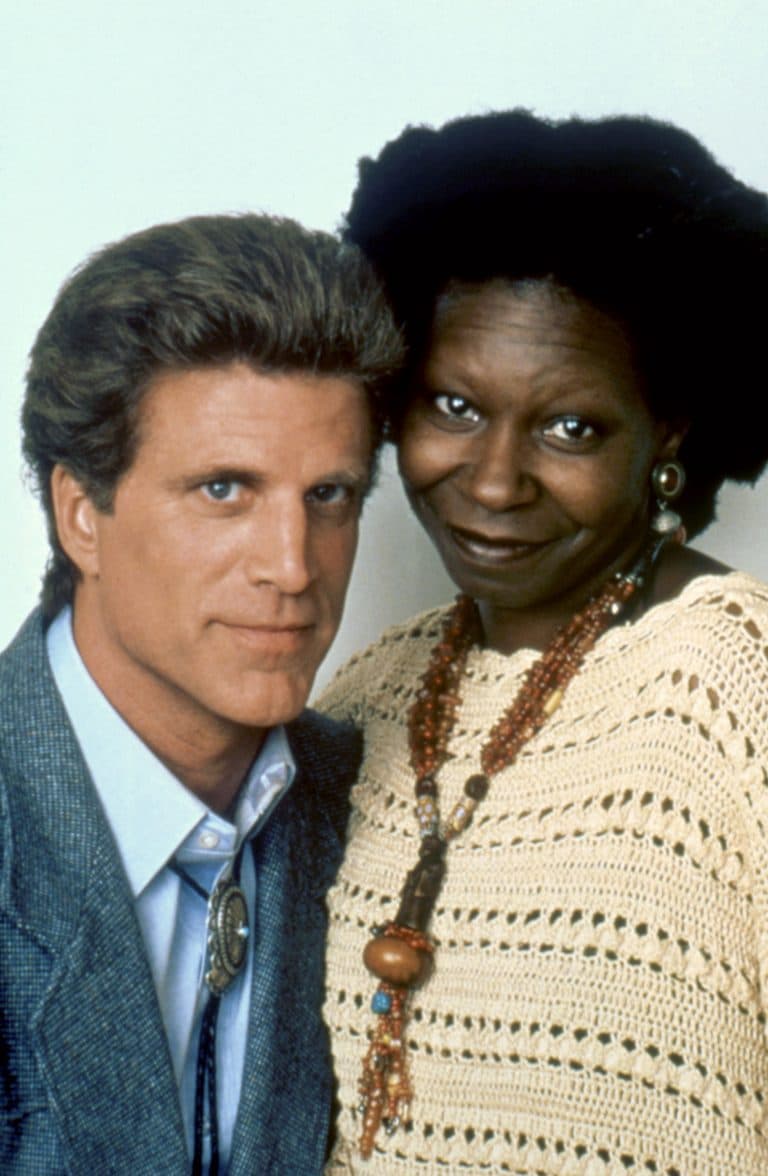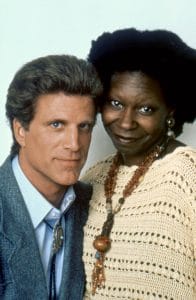 RELATED: 'Cheers' Cast Then And Now 2021
With this change in work came changes in Danson's personal life. Originally, he'd married to Randall Gosch, then to Cassandra Coates. Working on 1993's Made in America spurred on divorce number two. Why that film in particular? That was when he worked with Whoopi Goldberg, and that's when the two started having an affair. That affair, in turn, sparked his second divorce. Two years later, though, he married again, this time to actress and singer-songwriter Mary Steenburgen.
What's happening outside the bar?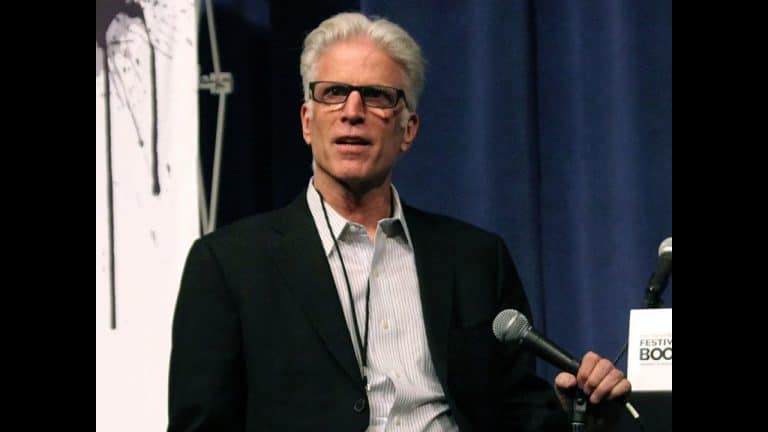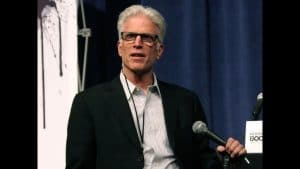 Work life and private life enjoyed some bumps in the road. His affair with Goldberg inspired some hostility from the press, but his career stayed full of new projects, including work in the '90s in Becker, which enjoyed six seasons. He used this as a chance to reinvent himself, so when 2011 came, he was all set to play D.B. Russell for some five seasons in various CSI entries.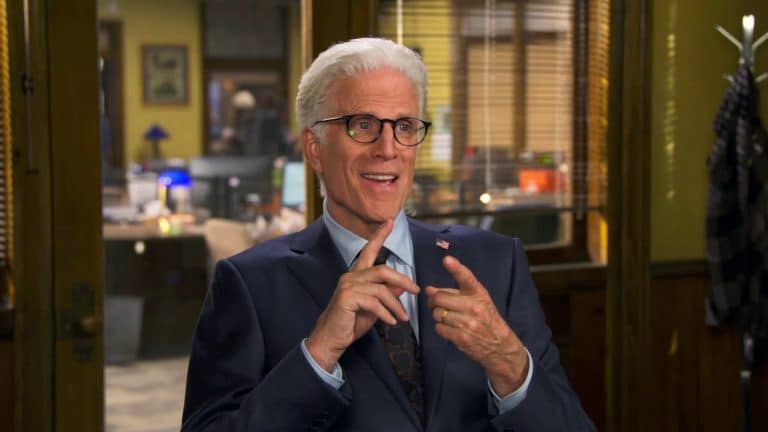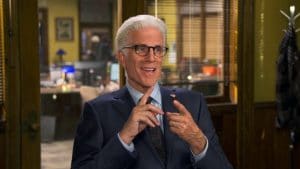 Danson stayed busy as ever, and can last be seen as the star of NBC's sitcom The Good Place, which he absolutely shined as the coolest demon ever. But demonic powers wouldn't be enough to stay out of trouble with the law, which is exactly where Danson ended up in 2019 when he participated in a climate protest alongside Jane Fonda. Not even that kept hi from new work, though, so today at 73 he can now be seen on the new Tina Fey show entitled Mr. Mayor, where he plays a businessman with aspirations just a bit outside his range of experience and just as he has to get used to California, California has to get used to him. Check it out on Thursday evenings with NBC.