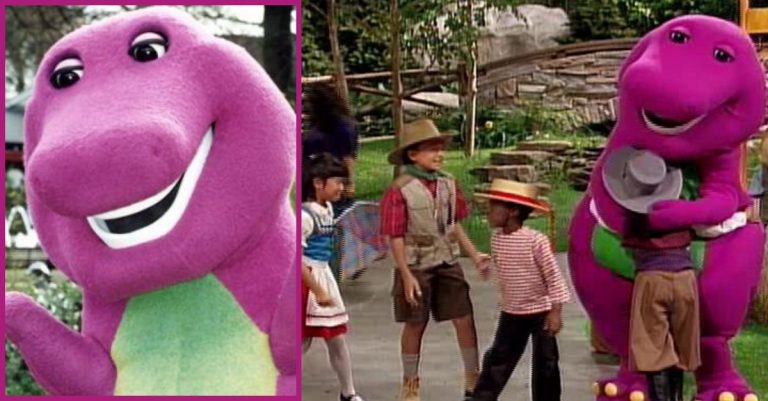 UPDATED 1/9/2023
We all remember the theme song. "Barney is a dinosaur from our imagination, and when he's tall he's what we call a dinosaur sensation," and whether you watched Barney & Friends as a kid or your own children watched it, we're all familiar with this lovable, purple dinosaur. The Barney franchise was hugely successful and it went through a number of different series and forms such as Barney and the Backyard Gang, Barney in Concert and Barney's Great Adventure.
Unlike his prehistoric relatives in Jurassic Park or Jurassic World, this big purple guy has always been more interested in educating us on themes like friendship, family and personal well-being, and having fun, than turning us into Happy Meals with legs. It's been 35 years since we first met him, during which there has been a lot of joy, some tragedy and the launch of a couple of phenomenally successful careers in the form of series stars Selena Gomez and Demi Lovato. Yet despite all of that, the show was canceled in 2009 and many people to this day are wondering why.
The Rise and Fall of Barney & Friends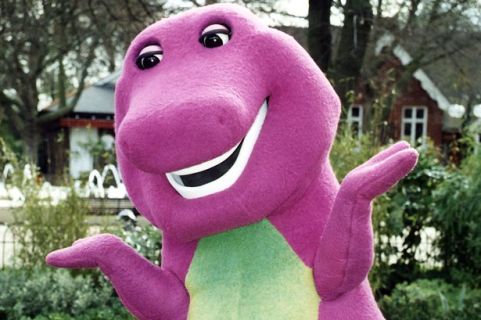 Barney was created in 1987 by former school teacher Sheryl Leach, who was then joined by Kathy Parker and Dennis DeShazer in fleshing out the idea. The original concept was pretty different, but changed, as Leach detailed to the Austin American-Statesman in 1992: "Originally Barney was a snuggly teddy bear, but my son, Patrick, was fascinated with dinosaurs, so Barney became a dinosaur. But he's not ferocious. He was designed with boys and girls in mind. He's always smiling."
The basic concept — Barney the purple dinosaur interacting with a group of kids — was first brought to life in a series of made-for-video projects under the umbrella title Barney and the Backyard Gang, which were marketed directly to the public, the first three starring actress Sandy Duncan and all of which were gaining fans due in part to the young performers involved and their interactions with Barney.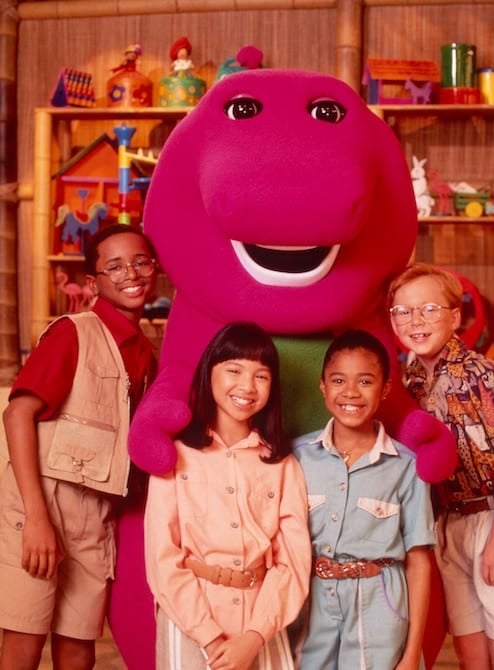 Leach reflected, "The key to our show is we have real kids doing real things. It's sort of like the Mousketeers in the heyday of The Mickey Mouse Club. Barney is a gentle teacher who talks to the children. And there's a strong interactive element. Kids who watch our show stand up and dance and sing along with the music. And we get a lot of fan mail. As the videos grow and sell, we hope each member of the Backyard Gang will become a nationally known face."
That was certainly the case when it came to the previously mentioned Selena Gomez and Demi Lovato, who appeared on the show between 2002 and 2004. Gomez portrayed a character named Gianna while Lovato was Angela. They bonded immediately and stayed friends for many years after. Fred Holmes, who was a director on the series at that point, told insider.com, "Very early on, you could just tell that they clicked. Certain kids got along with other kids and they were just two of those that really clicked. They were pretty inseparable and ate lunch together and all those types of things."
Barney Goes National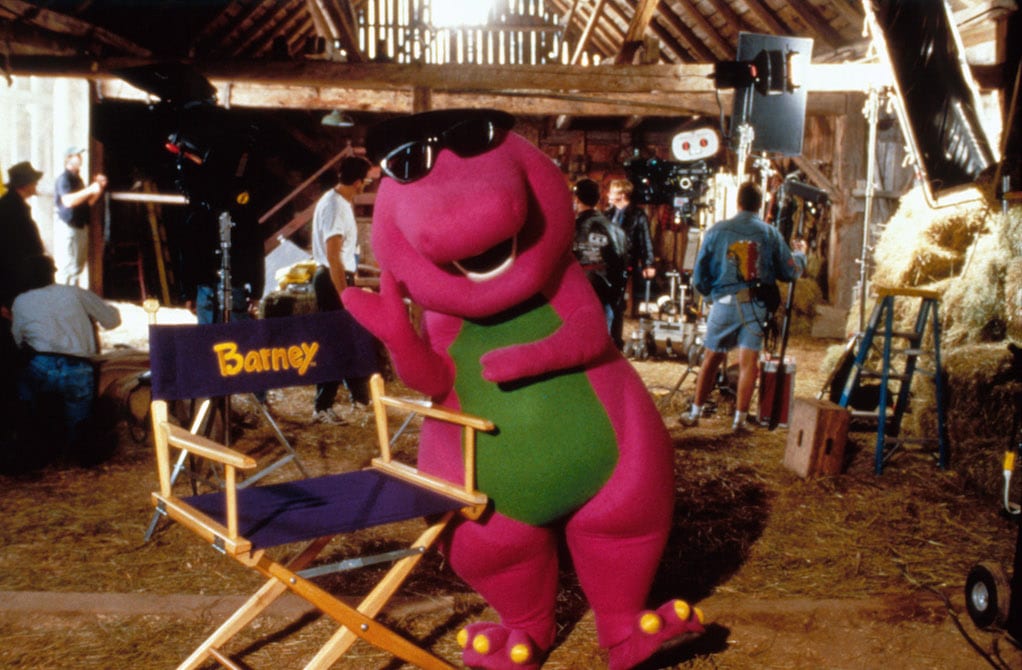 The titles rapidly grew in popularity and in 1991 Larry Rifkin, who was working at Connecticut Public Television, rented one of the videos for his daughter and felt that the concept was a natural for PBS. As a result, after Rifkin spent some time pushing it, the retitled Barney & Friends premiered in April 1992.
"She wanted to see it over and over again," he said of his daughter to courant.com. "I saw elements in the production that were unlike any other children's program I'd seen at the time. It just kind of felt right. There was a sense, before Barney, that there was no marketability in pre-school programming. Kids that age could not speak up. Barney disproved that."
So, what happened? Well, a fan page called "Barney Lawsuits" alleges that the creators of the show would launch court proceedings on 6 different occasions. Most of these incidents were copyright infringement issues. Others were a bit different…
Endless Lawsuits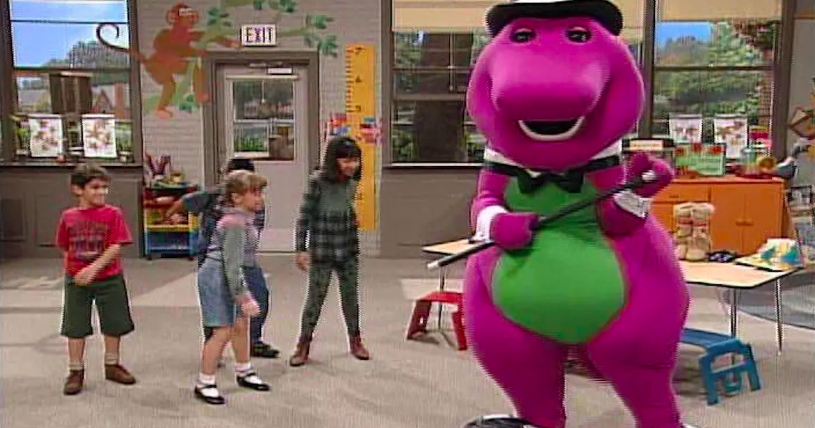 Starting in 1997, the San Diego Chicken would run comedy sketches showing Barney getting beat up pretty badly. The producers obviously saw this to be unfit to the true message of the show. Then, in 2001, a comedy website would post a guide to killing Barney by the name of 150 Ways to Kill the Dinosaur. This prompted legal action from the show's producers as well.
Beyond live comedy sketches and books, there are also YouTube videos and other websites. These range from a video called "Barney blown up" to Dustyfeet.com. Dustyfeet is a web-based cult promoting the termination of Barney. Basically, there's a lot of content out there promoting the killing off of such a wonderful children's influence.
Questionable Personal Lives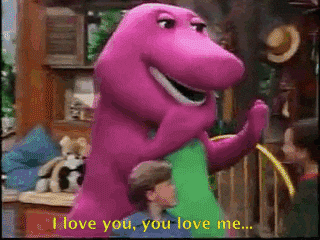 Essentially, with so many lawsuits and public scorn, it's no wonder the show was pulled off the air for good. There's more though. And it gets questionable. In 2018, Business Insider would publish an interview with the actor to play Barney, David Joyner. The title was "The actor who played Barney is now a tantric sex specialist who charges $350 a session and advises against condoms — and he only accepts female clients."
The actor has spoken out in appreciation of Tantra and says it actually inspired his portrayal of Barney. Following this, PBS did not release a statement on why Barney & Friends was canceled, but with that in mind … well, maybe it's not all so mysterious.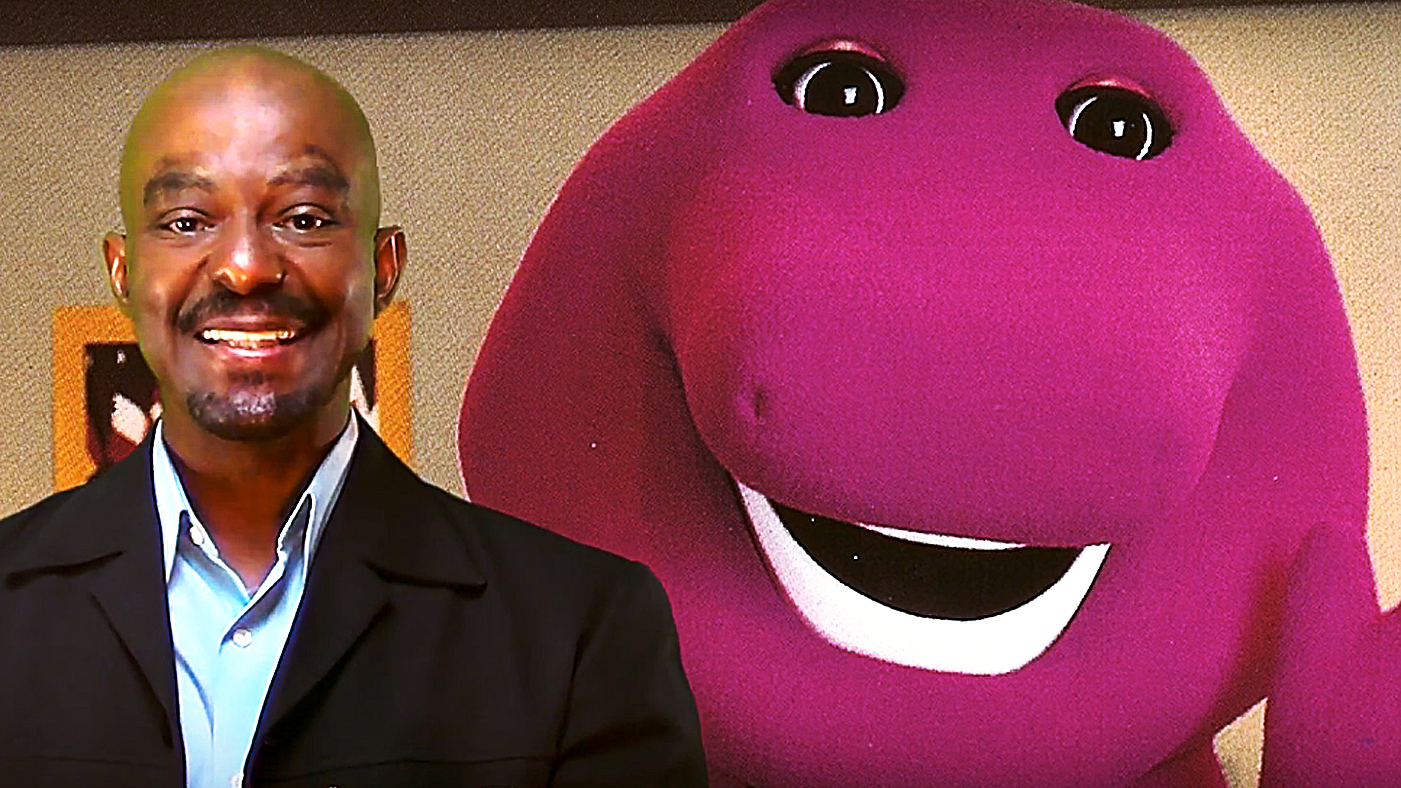 Barney & Friends was actually first canceled after its initial 30 episode order due to PBS cost-cutting, but there was such an outcry that the show was renewed and ran for a total of 14 seasons and 268 episodes, ending in 2010. In between there were video specials like Barney in Concert and Barney Live in New York City, a national stage show titled Barney's Big Surprise that played in 60 cities and the feature film Barney's Great Adventure, with a new movie currently in development and the Peacock streaming service announcing a three-part documentary for 2022.
Is Barney and Friends on Netflix?
The first two seasons of Barney & Friends is on Netflix. Otherwise, the show can be found on other streaming services like Peacock, Tubi, and Amazon Prime Video.
Is Barney and Friends coming back in 2022?
A reboot of Barney & Friends is coming in 2022 on Disney Junior and Disney Plus. The reboot will focus on purple tyrannosaurus rex Barney and his friends going on adventures. There are rumored to be two new characters.
Is Barney and Friends still on TV?
Barney & Friends is not still on TV. The TV show was canceled for good in 2010. Barney & Friends had first begun airing on television in the early '90s.
Do you remember watching Barney either as a kid or with your own kids?