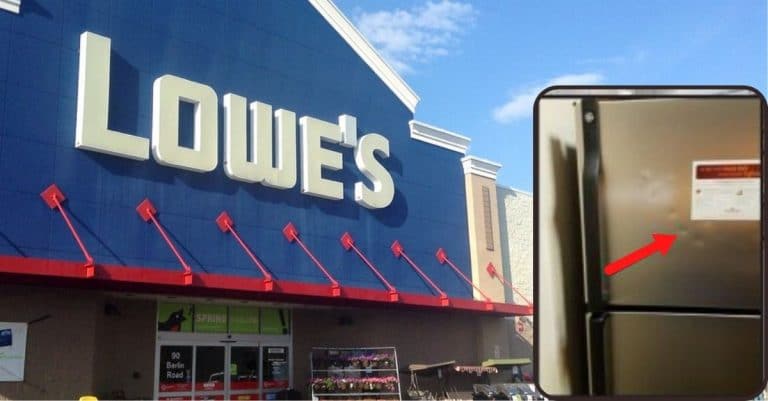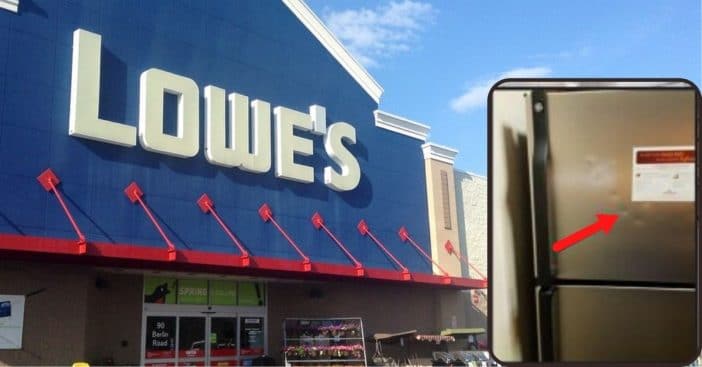 *FAQs at the bottom of article* 
Lowe's opens a Scratch-And-Dent outlet store.

It is the first of its kind and features new appliances that are slightly imperfect with dents and scratches.

For example, they can have a discount of anywhere from 25% to 70% off. 
UPDATE 2/2/2023
Since first reporting on this story, Lowe's scratch and dent sections have opened in several Lowe's in states across the U.S. such as Texas, Connecticut, and California. This further proves people are becoming keener on the idea of using an item that has minor defects in it if it means getting it for a much better deal.
---
For those looking to shop on a budget for their next appliance, you might want to take a look at Lowe's newest scratch-and-dent outlet. This outlet is located in Monrovia and is a third of the size of a typical Lowe's store. At 31,000 square feet, the store would hold a grand opening with a ribbon-cutting ceremony for its official opening on October 22nd.
Store manager Dayna Brown says, "We've officially been open one week now, and people are already coming in." She says everyone is really excited about this new store. "That's the best part for me. They come in and say, 'Oh my God, I've got to go tell my family,' or 'I've got to go tell my wife.' The community seems really excited about it."
Why the scratch-and-dent outlet store differs from the others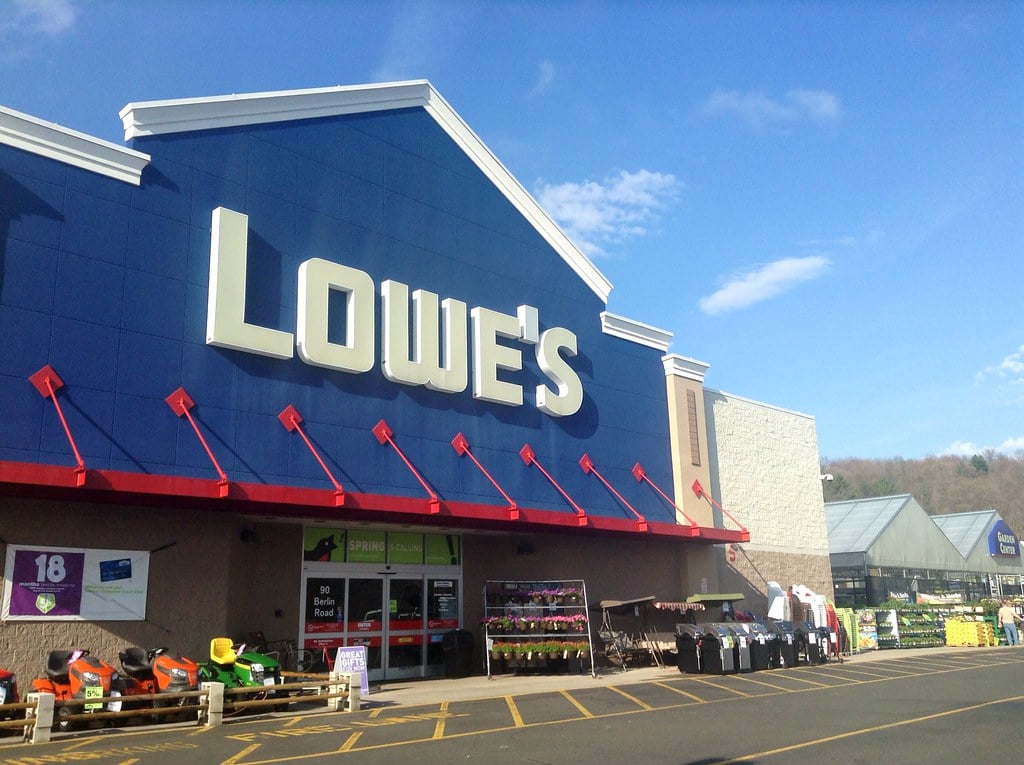 The thing that makes this outlet stand out from the other stores? Well, all these stoves, microwaves, refrigerators, dishwashers and washers and dryers are actually new. This is what gets customers excited. "Other outlet stores have returned units and used units, but everything you see here in Lowe's Outlet is brand new, just slightly imperfect. Somewhere in transit it has been scratched or dented, maybe on its way to a customer's house, and it made its way to the Outlet," Danya says.
RELATED: What Lowe's Home Improvement Looked Like Through The Years
View this post on Instagram
Additionally, these imperfect but still new items can be purchased with a three- or five-year warranty. The store carries up to 1,000 scratch-and-dent appliances and parts from 61 surrounding Lowe's locations. All items will be priced from 25% to 70% off based on the condition and its time on the sales floor.
You would need to be OK with owning/using a technically damaged appliance
Of course, it's worth noting that some of the dents or scratches are obvious. Reports say that, for example, dents at the bottom of a $1,298 Kitchen Aid dishwasher would make the appliance worth $450 (total savings of 65%). Not bad, right? But, you'd have to be okay with having a dented dishwasher.
However, some appliances may be worth a bit more because the dents are not as noticeable or not visible at all if they're on the backside. For example, a Whirlpool 24-cubic-foot refrigerator with no visible dents/scratches would be $1,874, a discount of 26%.
Lowe's isn't the only retail chain that does this
Lowe's is not the only retail chain that's making outlet stores to sell damaged items on a discount. There is also a Sears Outlet in addition to Safer Wholesome, an online website that sells popular brands for a discounted price. According to Bob Phibbs, CEO of The Retail Doctor, retail chain stores do this so they don't need to enlist the help of another company and retain any profit they can.
"It won't be so much the casual shopper, but more the shopper with an analytical personality," Phibbs says. "It would someone who has visited a number of retail sites and knows what is and what isn't a good deal."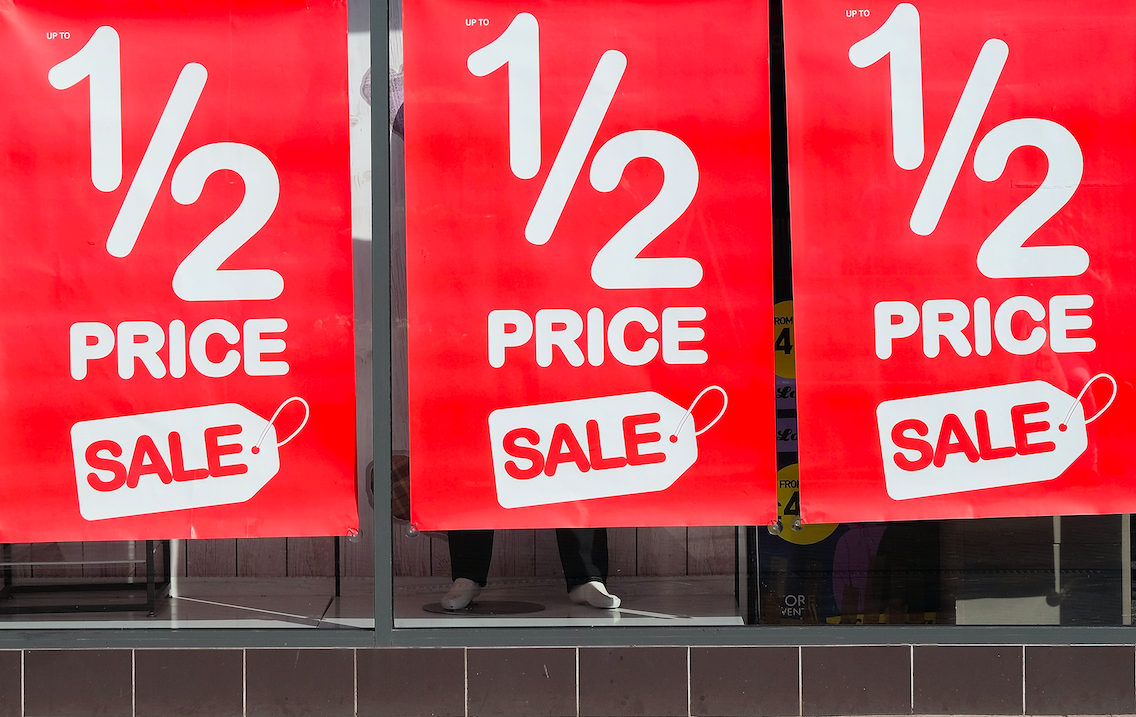 Here Are 7 Things We Miss About Grocery Stores From Back in the Good Old Days…
Does Lowes have online shopping?
Lowes has online shopping. You can easily order what you need online and pick it up in the store for free, or have it shipped to you.
How can I get cheaper prices at Lowes?
You can get cheaper prices at Lowes by:
Asking for a price match
Buying in bulk: this can save you 10-30%
Shopping online
Shopping during sales
Understanding the best months to shop
Taking advantage of special discounts in-store
Haggling for a lower price
What is code 50 at Lowe's?
Code 50 at Lowes means that more assistance is needed in a certain area. Code 50 is typically used when a large consignment has been received and handling it requires additional assistance.