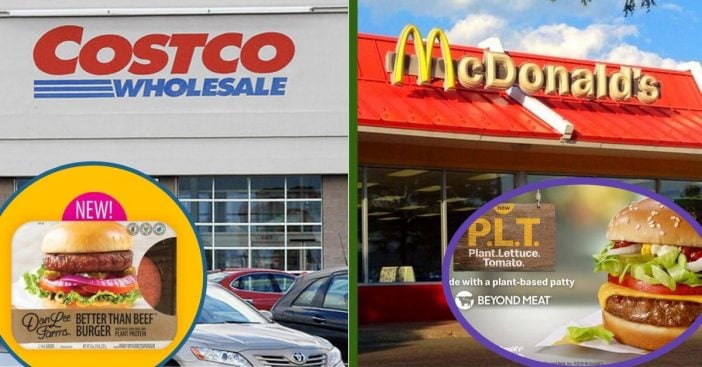 McDonald's and Costco rolling out their own versions of plant-based burgers.

Costco will be releasing theirs in certain stores while McDonald's is doing a test in Canada right now. McDonald's new "P.L.T." may be coming to the U.S. sometime next year.

This comes after the popularity of Burger King's Impossible Whopper.
With the hype and excitement of plant-based burgers selling in fast-food restaurants, there is one major chain we had yet to see release their version… until now! McDonald's is launching its own plant-based burger in its rivalry against Burger King and its Impossible Whopper. McDonald's calls their plant-based version the "P.L.T." and it's rolling out in Canada for testing right now.
Plant-based meatless alternatives come from the brands of Impossible Foods and Beyond Meat. They give fast-food chains the opportunity to offer options to those looking to reduce their meat intake or to simply appeal to vegetarians or vegans.
McDonald's releasing plant-based burgers in Canada right now
However, one thing staunch vegetarians or vegans may want to watch out for is how the burger is created. McDonald's reports that cooks will create the P.L.T. on the same grill as normal meat, similar to that of the Impossible Whopper from Burger King. However, the NPD Group reports that 95% of customers who have bought a plant-based burger have also bought a beef burger in the last year.
Chris Finazzo, president of Burger King North America, reports that in August of this year, the testing of the Impossible Whopper did successfully draw in new kinds of customers. A lot of these customers were those more likely to shop at places like Trader Joe's, Whole Foods and Panera Bread.
When will it come to the U.S.? Hopefully soon!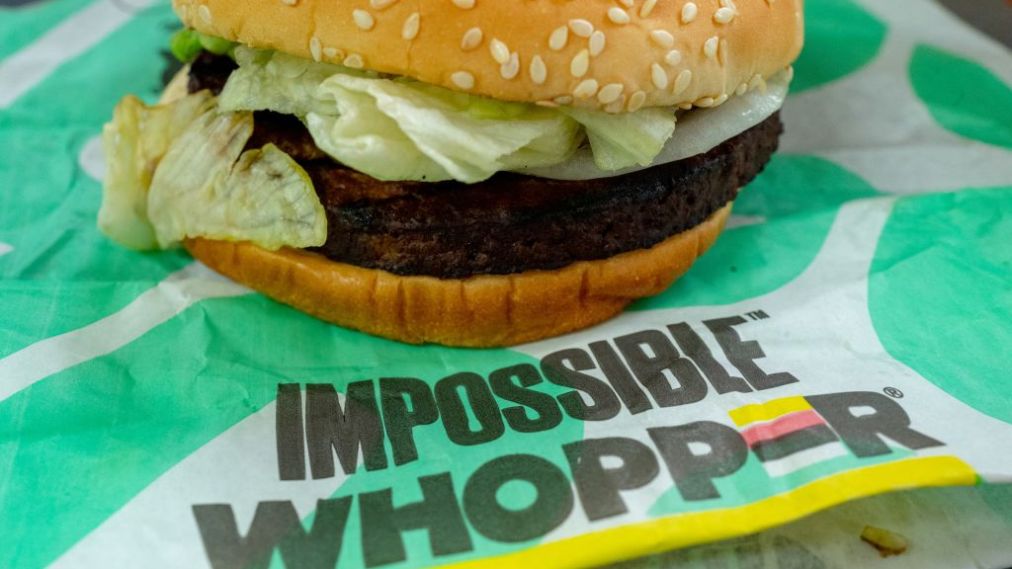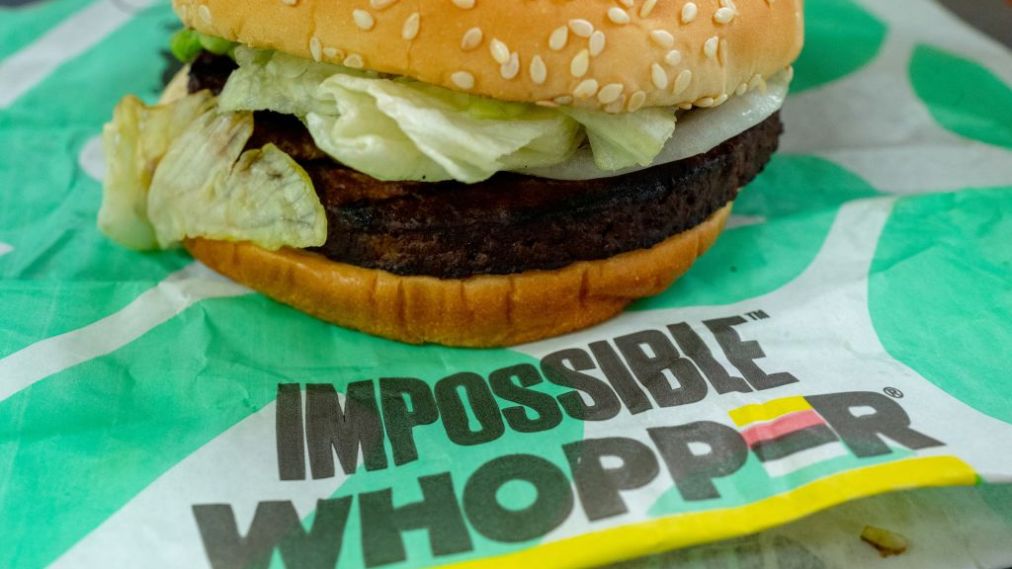 However, Morningstar analyst RJ Hottovy says that these tests in Canada don't mean much until the testing rolls out in the U.S. He is anticipating a test in the U.S. rolling out sometime early next year. On the flipside, Stephens analyst Will Slabaugh thinks McDonald's won't be so quick to jump on the meat alternative bandwagon in the U.S.
He says, "While we are happy to see MCD consider an entry into the plant-based market, at this point we are not looking for a full blown alternative beef rollout in the U.S. in the near term, primarily for supply chain reasons."
McDonald's isn't the only corporation rolling out meatless burgers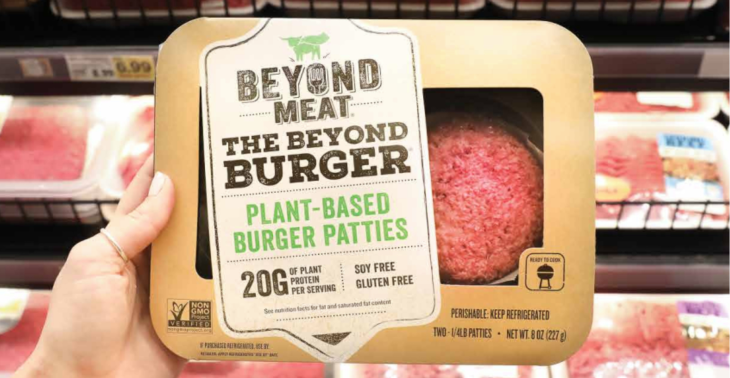 So, at this point, we don't truly know when McDonald's will roll out a plant-based version in the United States. But, we do know that it is coming at some point! In the meantime, one of the biggest wholesale corporations, Costco, is going to be selling their own plant-based burger as well. They are teaming up with Don Lee Farms to sell the Better Than Beef Burger.
This adds Costco into the rivalry with fast-food chains easily. This is because Costco produces more than 240 million pounds of ground beef. This includes meatballs and hot dogs across two meat plants. Beyond Meat is known for having the same taste and juiciness as a regular burger. So, to have Costco on board with the meat alternative movement is huge.
Where you can expect the Costco 'Better Than Beef' Burgers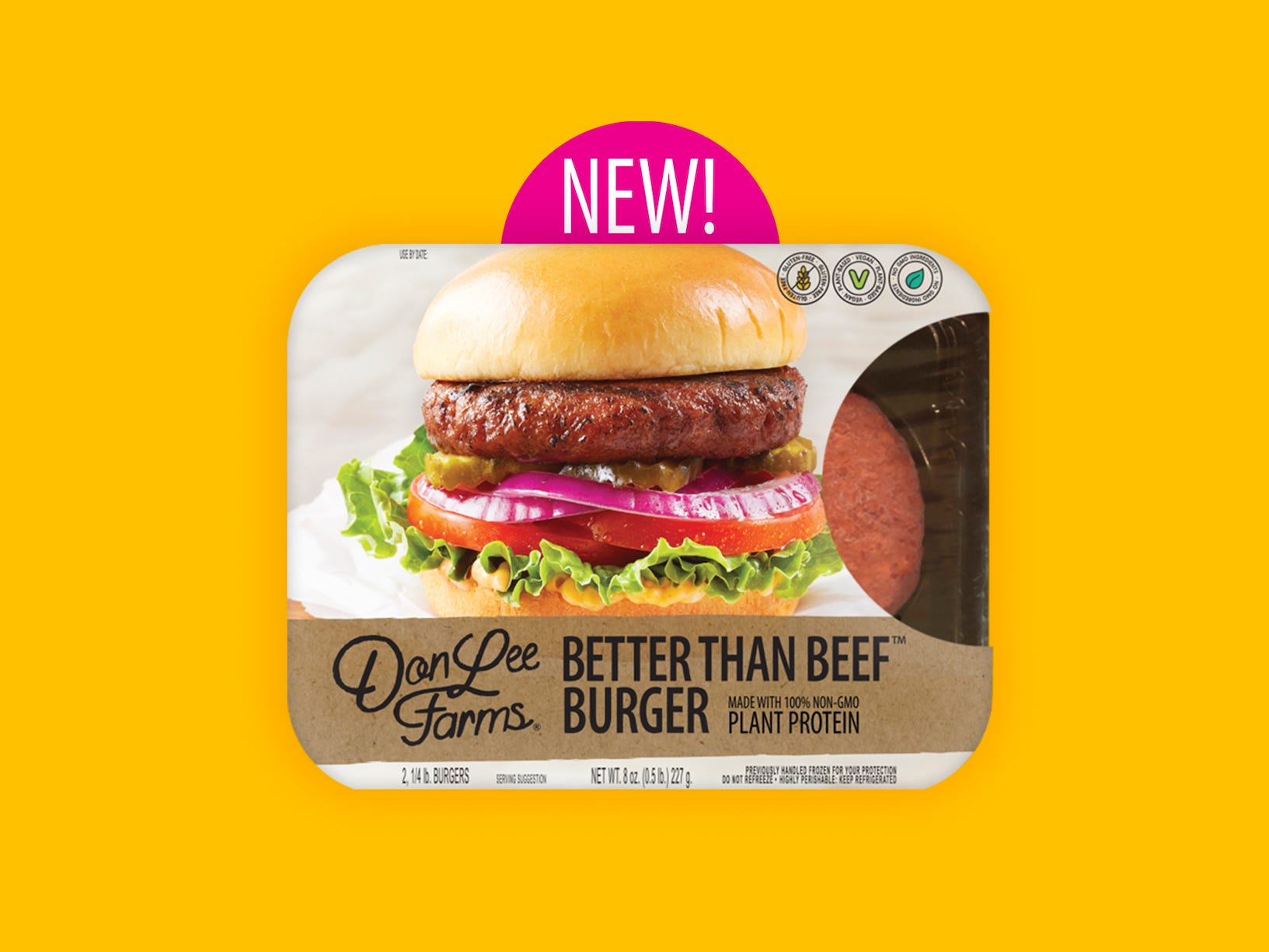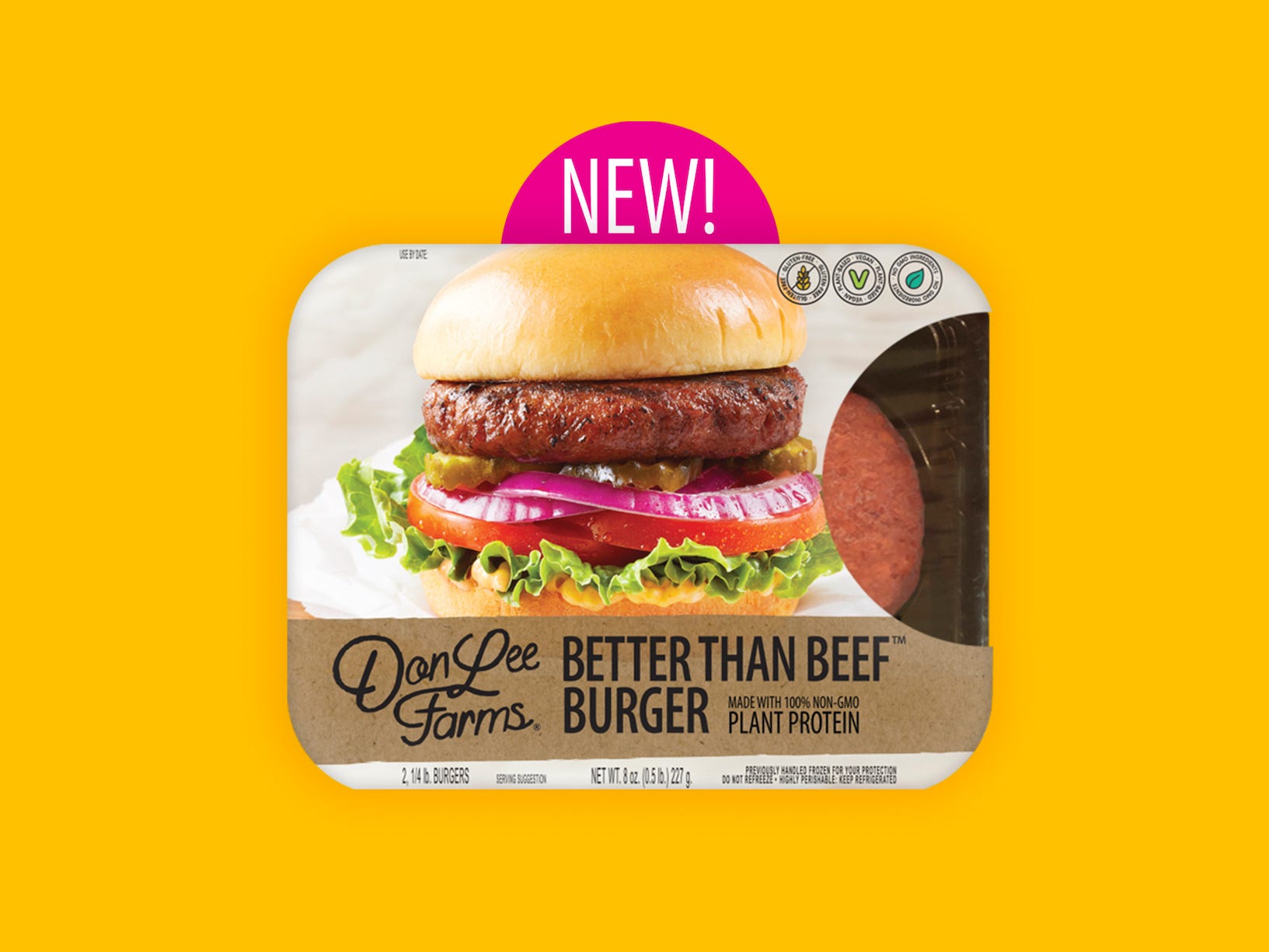 Danny Goodman, head of development for Don Lee Farms, releases a statement on the roll-out. "Our new Better Than Beef Burger delivers on the experience and satisfaction of beef's aroma, texture, flavor and juiciness with the lowest calories, fat and saturated fat on the market," he says. "We can't wait to get this burger in more hands as we expand our brand into retail markets."
Costco stores in Alaska, Idaho, Montana, Oregon, Utah, and Washington will see this new item. Additionally, H-E-B stores can expect to see this new item in the next few weeks.