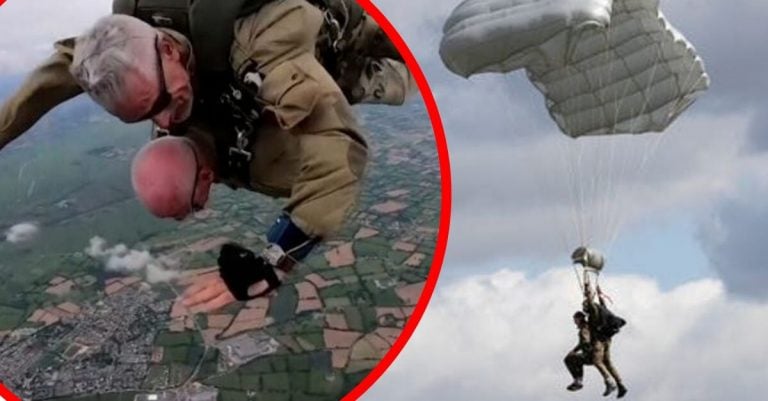 The anniversary of D-Day has come and gone but 98-year-old D-Day veteran Tom Rice plans to continue parachuting regardless. On the 75th anniversary of D-Day, we reported that Tom parachuted into Normandy to commemorate the important day.
75 years ago, Tom would participate in the day in World War II history where Allied forces invaded northern France by means of beach landings in Normandy. Now, Tom says he will continue to do so until he's 100. Hey, maybe he'll even continue doing it past 100!
Tom Rice continues to parachute in honor of D-Day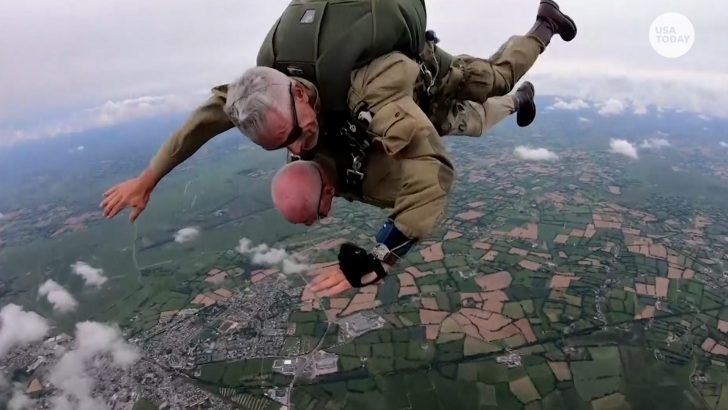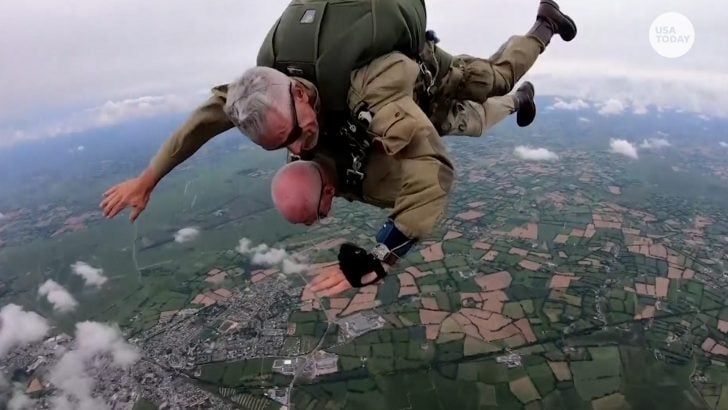 And it's not just on D-Day that Tom plans to parachute. He was just seen parachuting out of a plane last week, this time in the Netherlands. Tom jumped to commemorate the massive airborne landings in September 1944. He says his jump was "perfect."
"I'm going to do it until I'm 100," he says. Tom is not the only parachutist that was seen in the Netherlands. Many of them were there to commemorate the 75th anniversary of Operation Market Garden. This was a 1944 land-and-airborne thrust through the country.
More about Tom and his background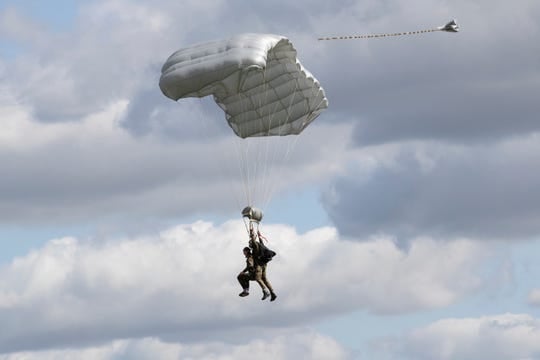 Rice, who lives in San Diego, CA, originally served in the U.S. Army's 101st Airborne Division 75 years ago and he was part of the paratrooper operation during D-Day. His job was to disrupt the German forces and to aid the invasion on Normandy's beaches. While Rice jumped out of plane during mid-day when the sun was out and shining, he originally had to jump out of the plane in sheer darkness back in 1944. He still calls it the "worst jump I ever had."
"I got my left armpit caught in the lower left-hand corner of the door so I swung out, came back and hit the side of the aircraft, swung out again and came back, and I just tried to straighten my arm out and I got free," Rice tells The Associated Press about his original jump in Normandy.
Can you believe these awesome photos? Don't forget to check out the video of Tom Rice, the 98-year-old veteran, parachuting into Normandy for the 75th anniversary. Very cool!