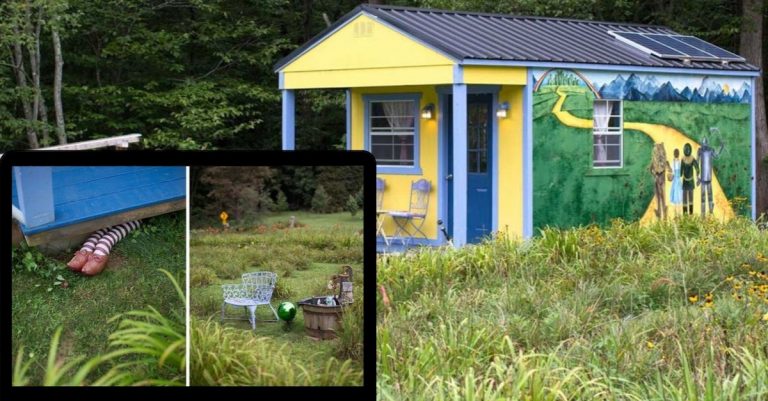 Whether you regularly use Airbnb or you've never used it before in your life, if you're a Wizard of Oz fan you'll need to check out this Airbnb! This Airbnb located in West Jefferson, North Carolina dons a great amount of Wizard of Oz memorabilia, and you'll be staying in the cabin that falls on the Wicked Witch of the East (in the beginning of the 1939 film)!
North Carolina seems to be a pretty popular destination for Wizard of Oz-related things. A once-abandoned Wizard of Oz theme park opens once a year on Beech Mountain. That is about 20 minutes away from West Jefferson!
This 'Wizard of Oz' Airbnb is for every lover of the 1939 film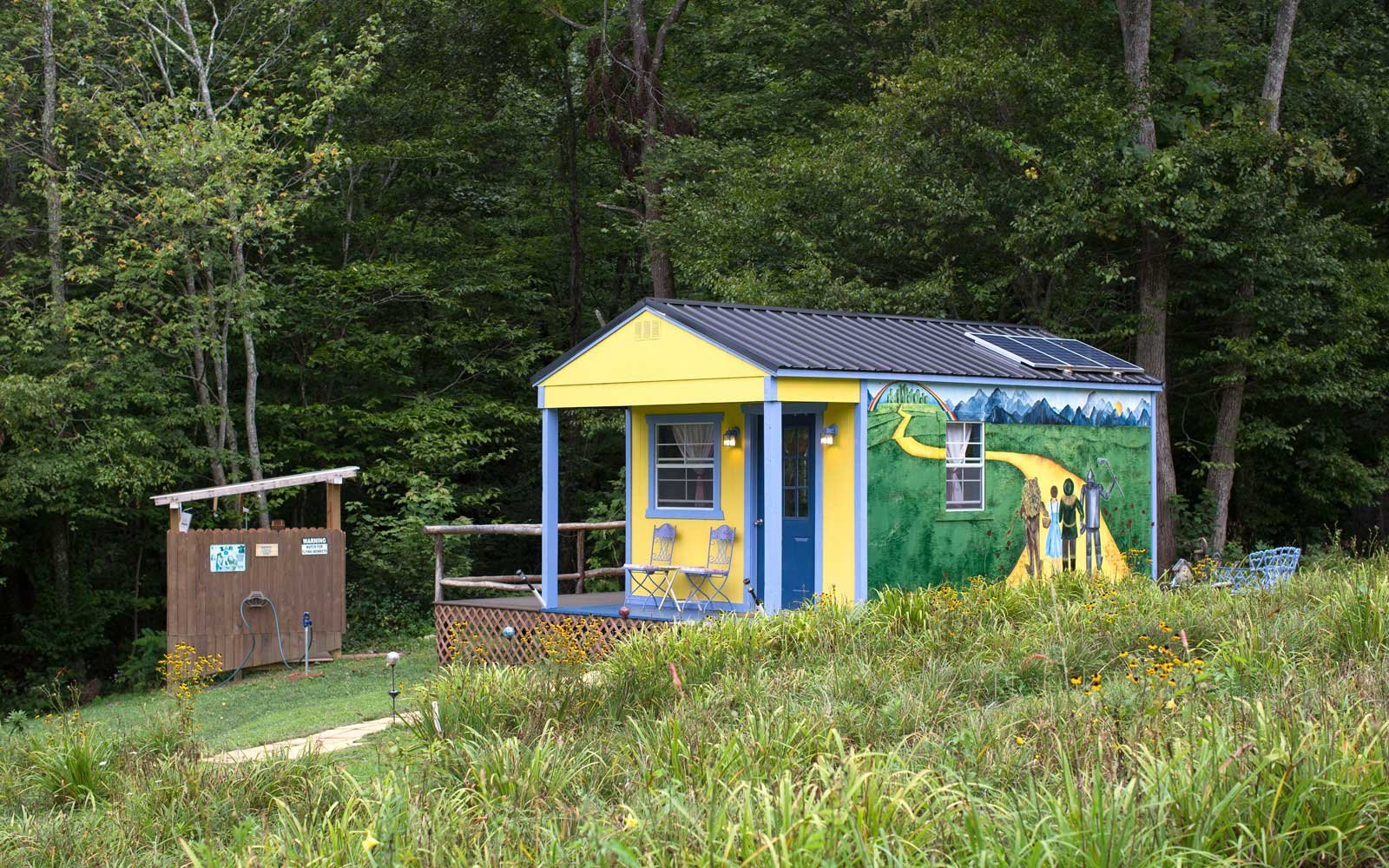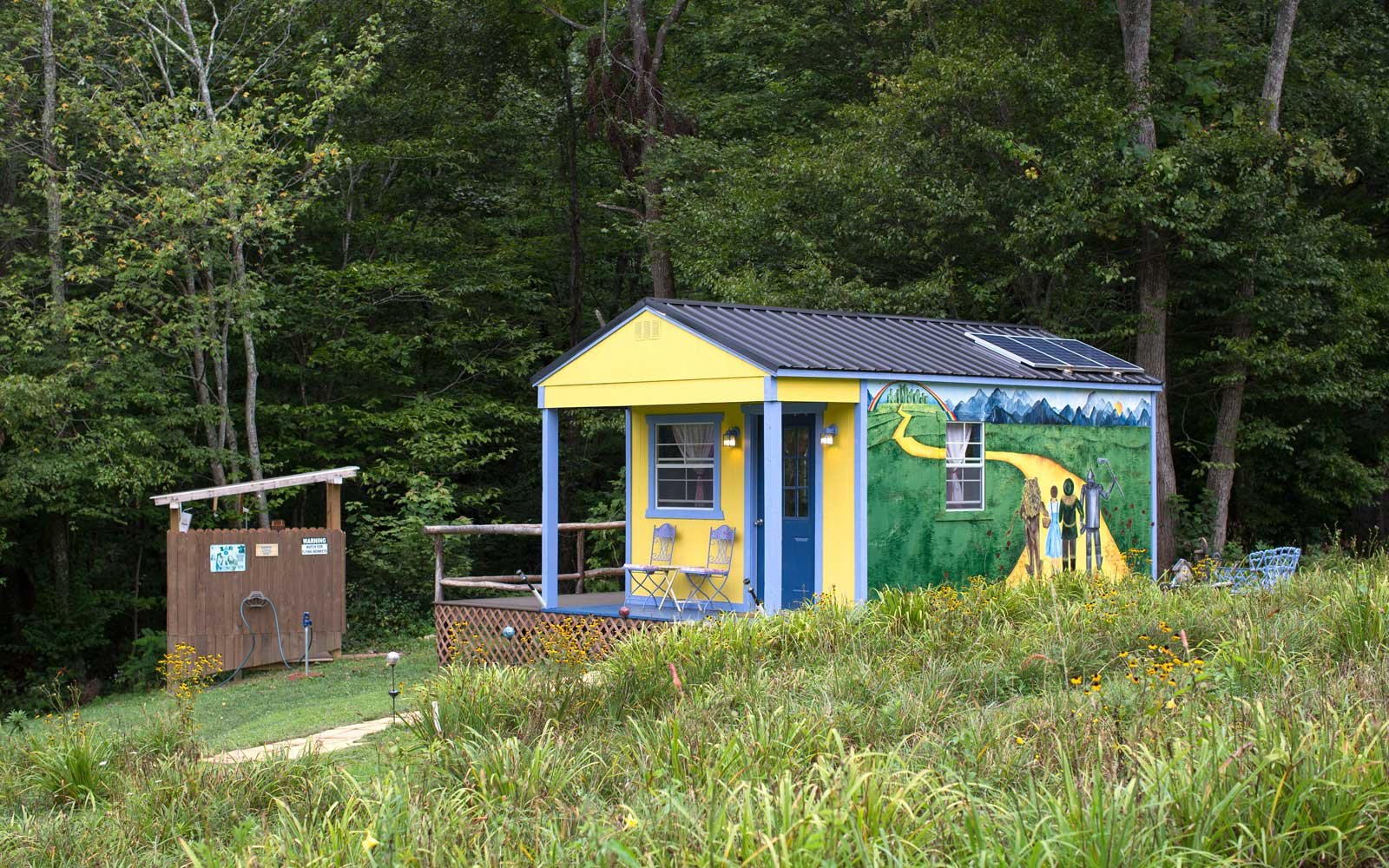 This Airbnb goes by the name of Dorothy's Cottage. The studio cottage comes with a sofa bed, breakfast nook, small porch, and plenty of Wizard of Oz moments spread throughout the location. Some of the most notable touches might just be the pair of ruby slippers and legs in striped stockings that are sticking out from underneath the house!
There is also a mural (that can be seen in the photo above) of Dorothy, Tin Man, Scarecrow, and the Cowardly Lion traveling down the Yellow Brick Road. There are also baskets of stuffed animal versions of Toto sticking out!
It's not your average Airbnb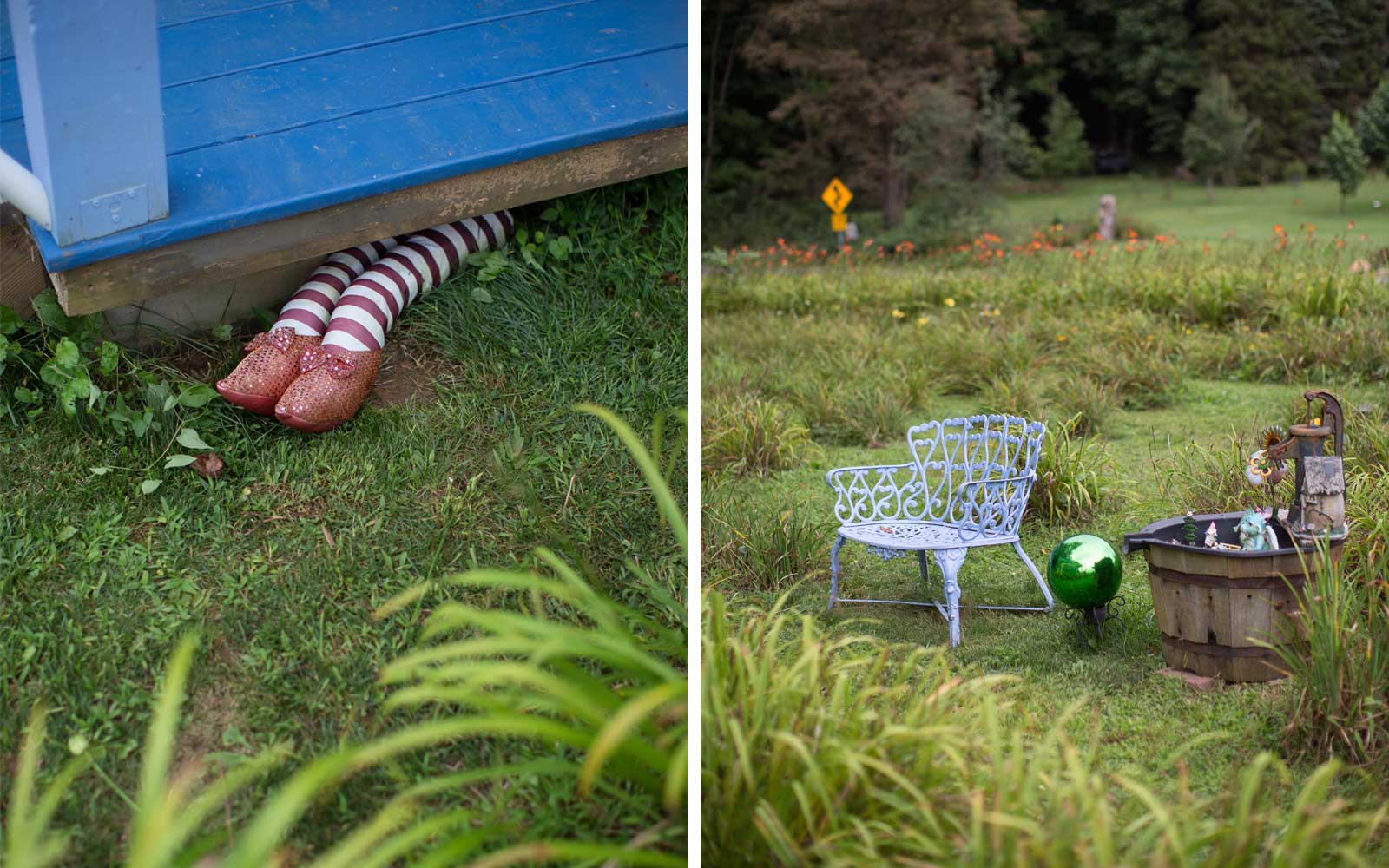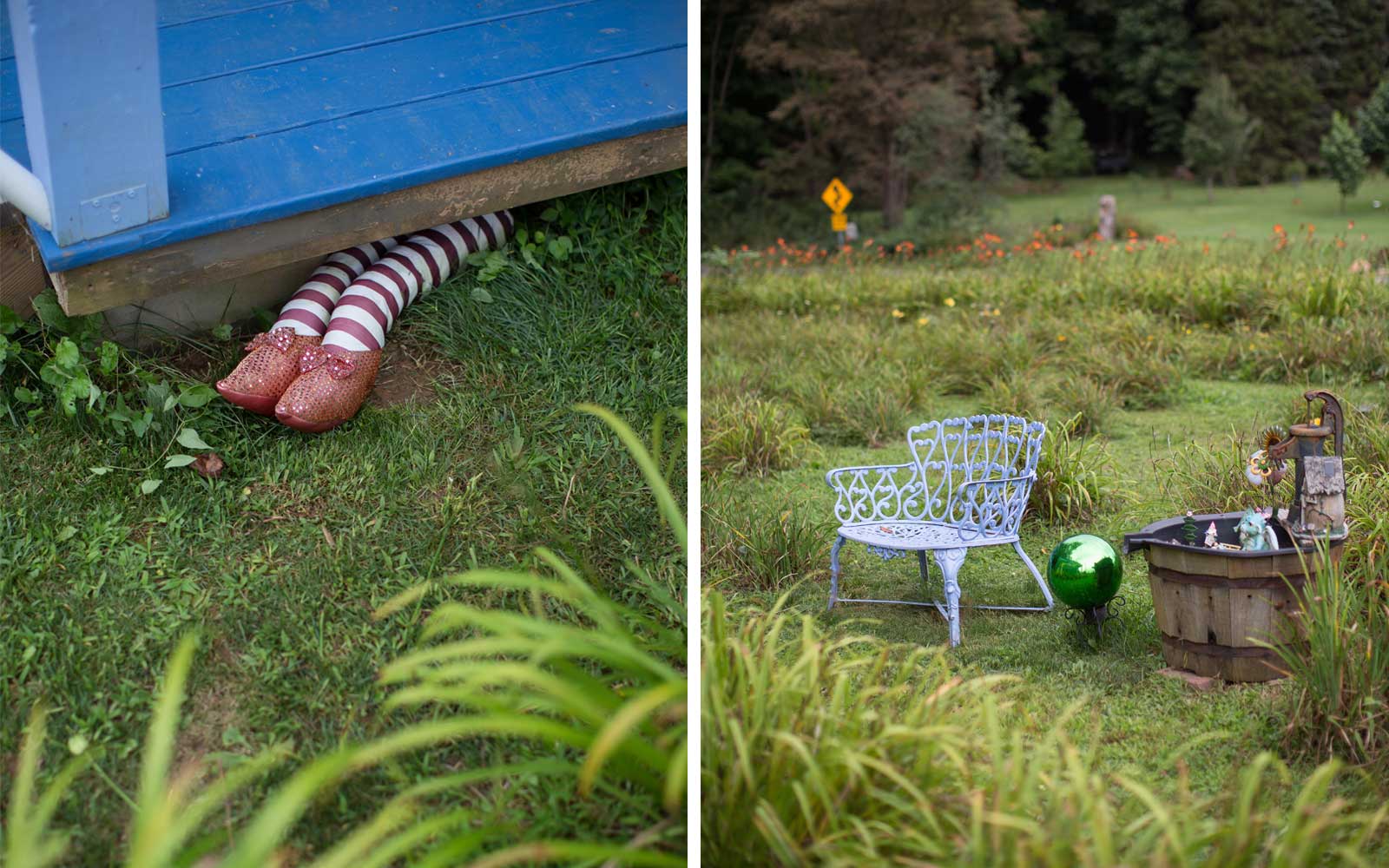 Something to know if you're really thinking of spending a night or two here is that you'll have to be used to roughing it a little. The bathroom consists of a porta john and an outdoor shower. There's also no kitchen, but there is a picnic pavilion with a grill for a lovely outdoor cookout!
According to reports, the Airbnb is located close to the host's inn, which is accessible to all guests! The inn has WiFI as well, and there are also beautiful gardens around the area. A walking trail, downtown, and popular restaurants are also close by! So, don't worry, you aren't totally in the middle of nowhere.
Can You Do It?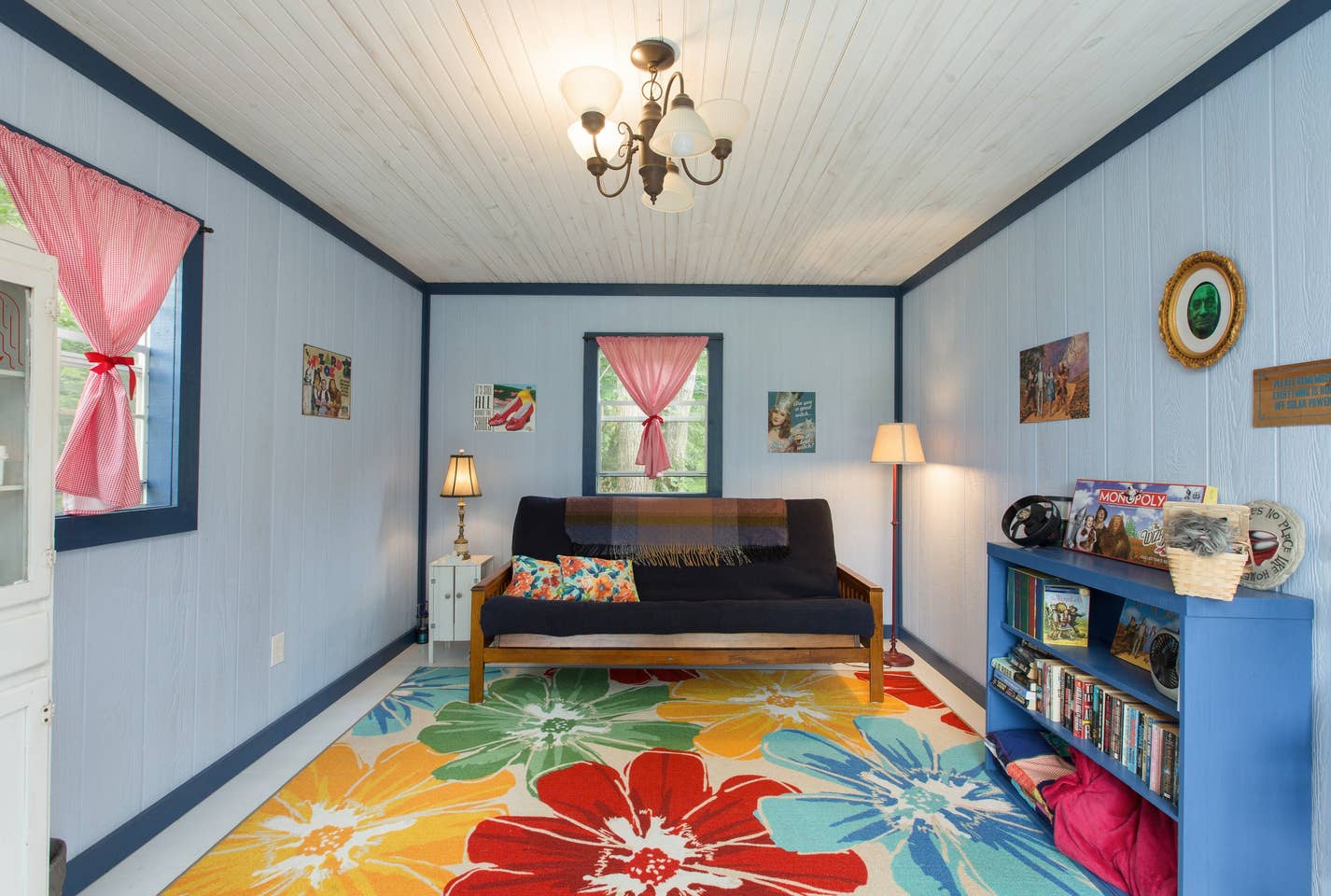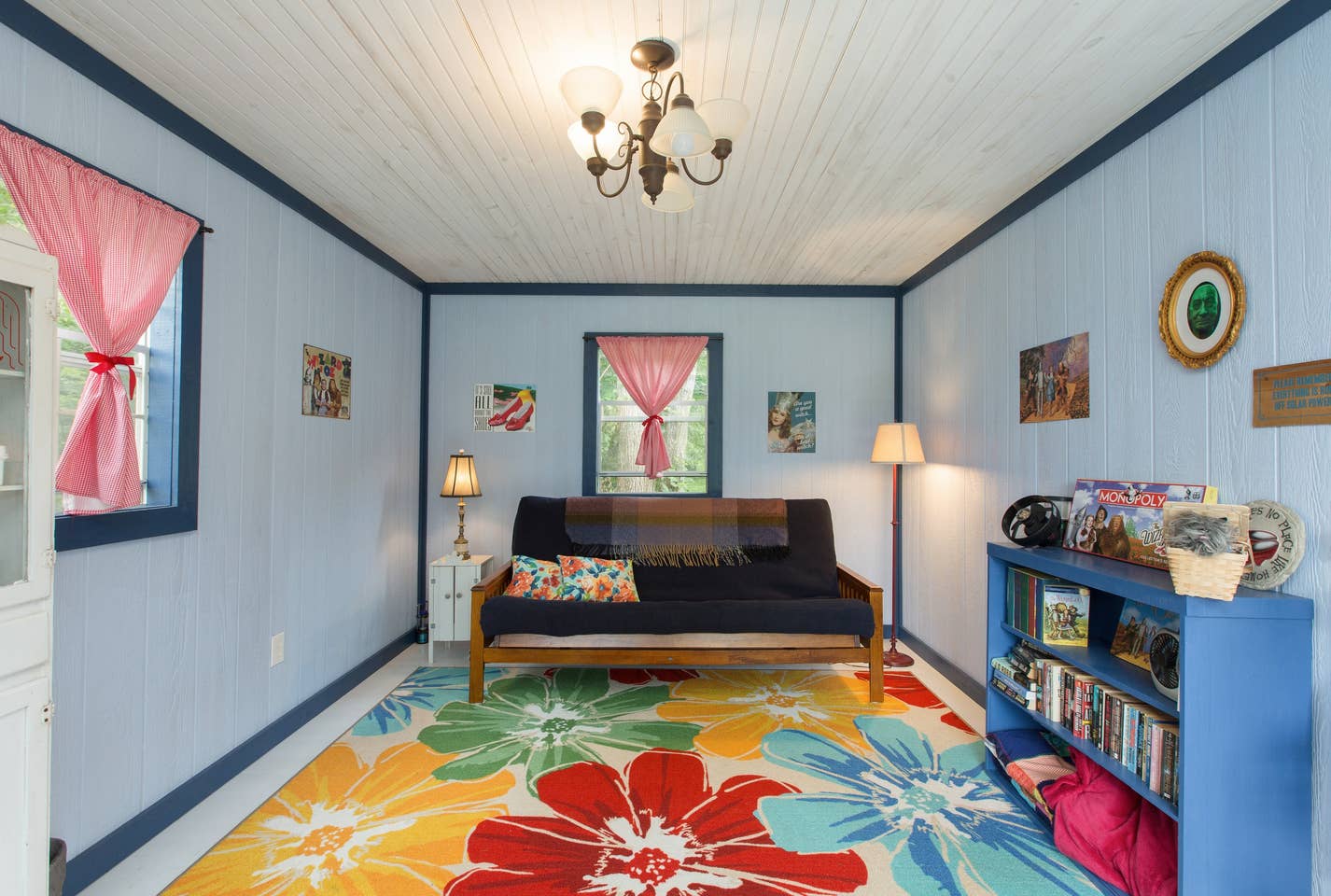 While the cabin does not have heat, the place is only available during the spring and summer (which makes sense). The cabin starts at $35 per night, which is super affordable! Additionally, the host offers an additional 15% discount to guests who stay for an entire week. The host will also offer a 25% discount to guests who can rough it for an entire month! Think you could do it?