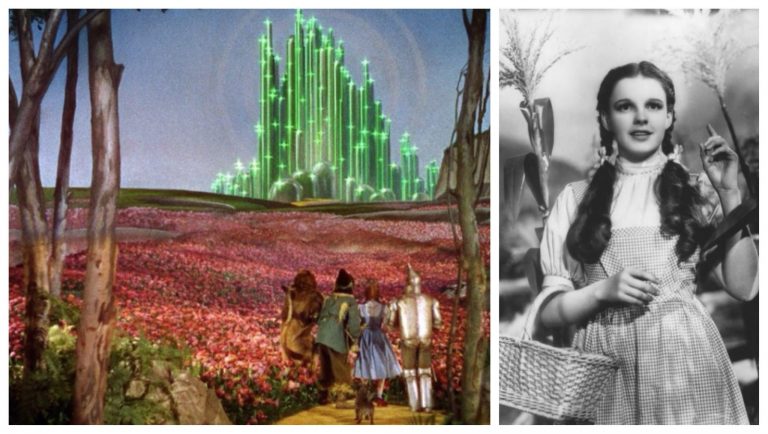 The Wizard of Oz is a truly timeless classic that gets better as it ages over time. The iconic 1939 film is jam-packed with catchy songs, inspiring quotes, and messages, and was based on the 1900 book by L. Frank Baum. Decades later, it continues to warm the hearts of people young and old.
Just like any other classic film, there are tons of hidden facts deep within the realms of the movie. Some of them you might already be aware of, some you might not. The Wizard of Oz is packed with the good, the bad, and the ugly. Here are 10 facts about The Wizard of Oz!
1. Jack Haley wasn't going to be the Tin Man originally
https://www.instagram.com/p/Bl-RfvyBtNw/?tagged=jackhaley
The original Tin Man was going to be played by Buddy Ebsen, but he had a severe allergic reaction to the aluminum-powder makeup. He was then replaced by Jack Haley, the Tin Man we know and love today.
2. Farm-Girl Dorothy was actually supposed to be Glam-Girl Dorothy
https://www.instagram.com/p/BmLWsE2hcE8/?tagged=thewizardofoz
In the early stages of production, Dorothy was actually supposed to be a glam girl with a blonde wig and tons of makeup. Fortunately, that look didn't last very long.
3. Toto made some money, too
https://www.instagram.com/p/BWjMRwTARWe/?tagged=totothedog
Toto, the dog, made more money than the munchkin actors did! Toto made $125 per week, whereas one of the munchkins, Margaret Pellegrini, revealed she made $50 per week.
4. Judy Garland got the backhand
https://www.instagram.com/p/BmJR_VtBGgD/?taken-by=thewizardofozmovie
During the filming of Oz, Garland couldn't get her giggles under control upon the entrance of Bert Lahr's the Cowardly Lion into a scene. Victor Fleming, the director of the film, took Garland aside, slapped her across the face, and told her to "go in there and get to work." While this would be considered highly abusive and wrong today, it was actually condoned back in the day because it produced results.
You can read more magical facts about The Wizard of Oz on the NEXT page!