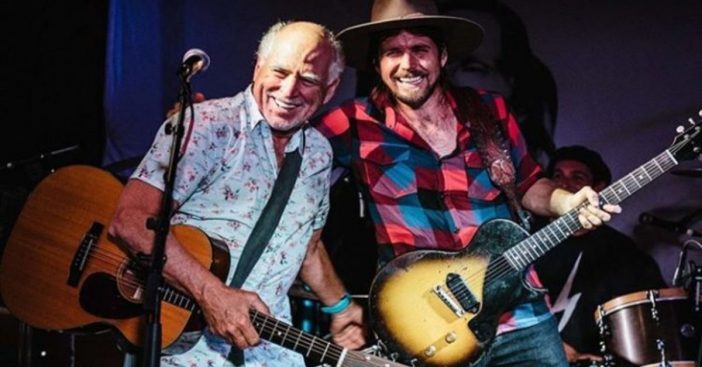 Jimmy Buffett joins the stage with Willie Nelson's son, Lukas Nelson, in the Hamptons recently! The two take the stage at the Surf Lodge on Labor Day this past weekend. Buffett actually steps out of the crowd to play a few tunes with Nelson onstage, who was performing with his band The Promise of the Real.
Several other celebrities were present including Anjelica Huston, Lorraine Bracco, and John Varvatos. Also included were 50 Cent, Nick Jonas of the Jonas Brothers, and his wife Priyanka Chopra.
Willie Nelson's son has performed with Buffett in the past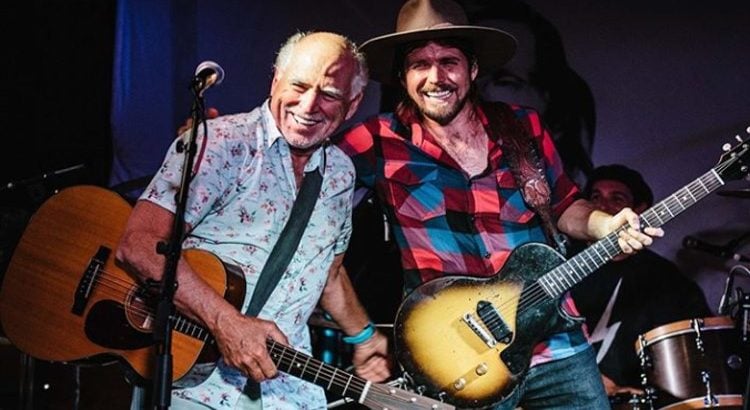 This isn't the first time the two have performed together. There are several other videos on YouTube that document the two performing on stage with one another. Of course, the song of choice is usually "Margaritaville" in these cases. During these performances, Buffett confidently takes center stage with the mic as Lukas plays back-up with his band.
It is certainly a very nice treat for many in the crowd who are excited to see not only Lukas Nelson but also Jimmy Buffett! Playing his most famous song no less.
Check out a video of them performing together back in February of this year: