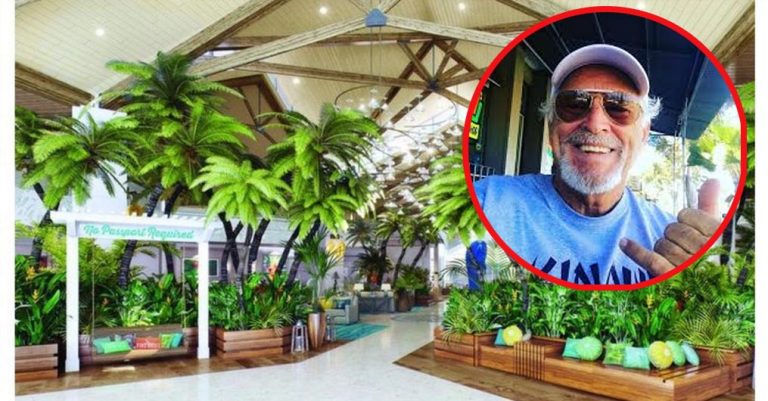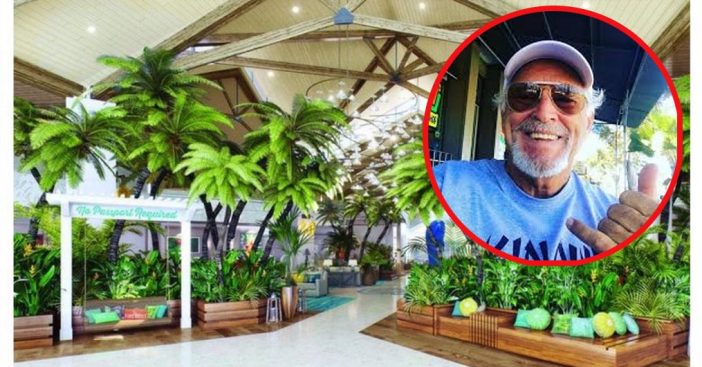 While there might be a Margaritaville restaurant located in Orlando, FL in Universal Studios, fans of the fictional tropical destination can get excited for a brand new Margaritaville Resort being constructed in Orlando, which opens in January 2019! The resort will simply be called, Margaritaville Resort Orlando.
The resort will cover 300 acres of land and 14 acres of that will be dedicated to a waterpark! The resort will allegedly feature four different sections: the Margaritaville Hotel (starting at $199 per night)m Margaritaville Cottages, the Sunset Walk shopping, dining, and entertainment district, and the Island H20 Live! waterpark as previously mentioned.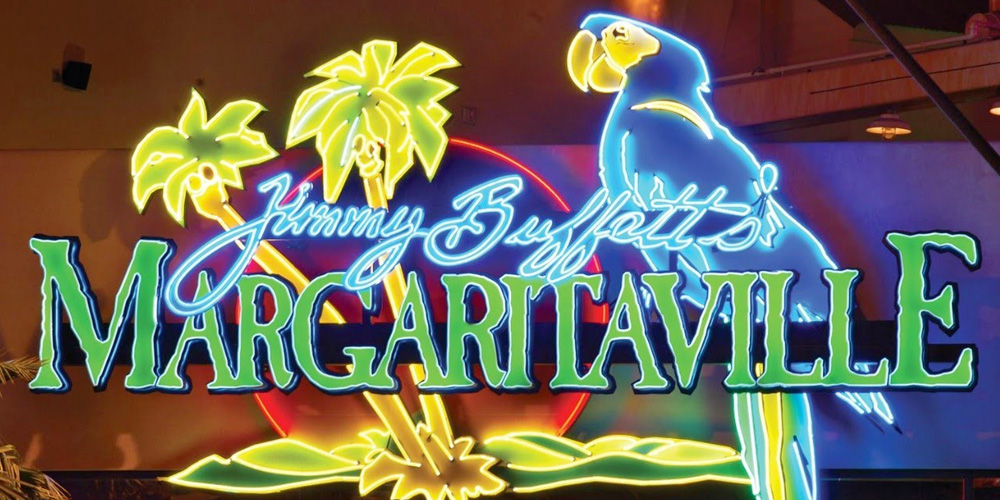 People have officially reported on what the long-awaited waterpark will consist of. It features a lazy river, a wave pool, nine rides, rafting, and cabanas and hammocks. It's being coined as the 'most immersive waterpark'.
The waterpark section of the resort is due to open in the Spring of 2019.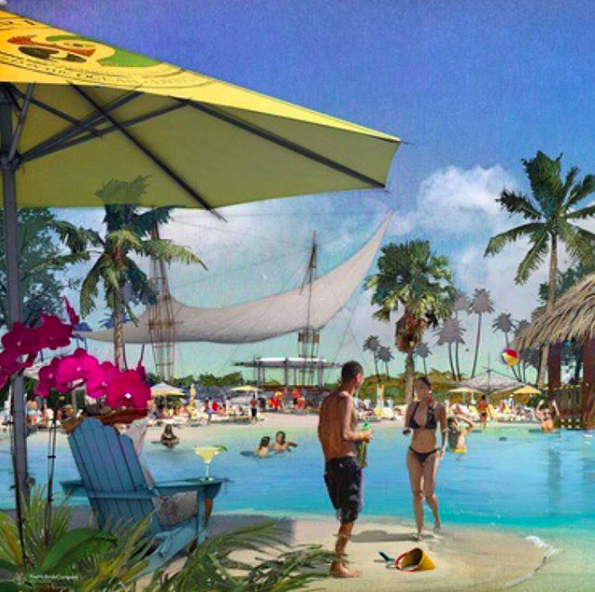 Alyssa Bushey, head of marketing for the resort, spoke about the new resort in a news release.
"Margaritaville Resort Orlando will be the first resort destination in this area where guests and owners can equally enjoy a personalized, premium experience and a robust offering of amenities, all within easy walking distance from their guest room or cottage home… More than 35 dining, recreation and relaxation options, shopping, spas, entertainment, a dine-in movie theatre and an exhilarating water park are all just a short stroll or trolley ride away."
According to the news release, the resort will also be kid-friendly, featuring both kid and teen clubs.  For those who are interested in a little complimentary visual, Hospitality Net has provided what the inside of the resort will look like, just so you can all prepare your visits.
"The centerpiece of Margaritaville Resort Orlando will be a 184-room premium hotel experience that will inspire a vacation state of mind immediately upon arrival. Guests will be greeted in the main lobby with floor-to-ceiling views of the lagoon pools, the sounds of the tropics, and a refreshing welcome cocktail," Hospitality Net reports, "Many of Margaritaville's signature décor elements—including a margarita glass chandelier made of over 300 glasses, and a 13-foot flip-flop sculpture—will serve as great backdrops for the perfect vacation selfies."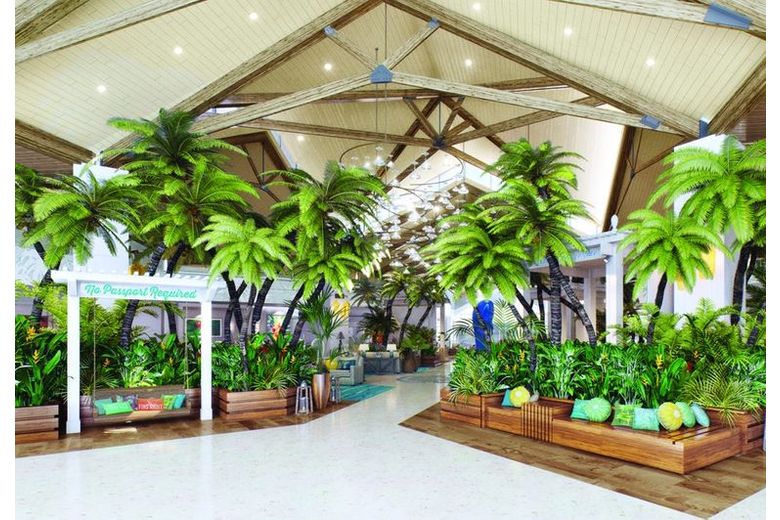 Who else is booking a trip right now? Let's go!
Please SHARE this article if you're excited about this new addition!
Check out the video below for an inside scoop on the guest rooms, waterpark, and more!