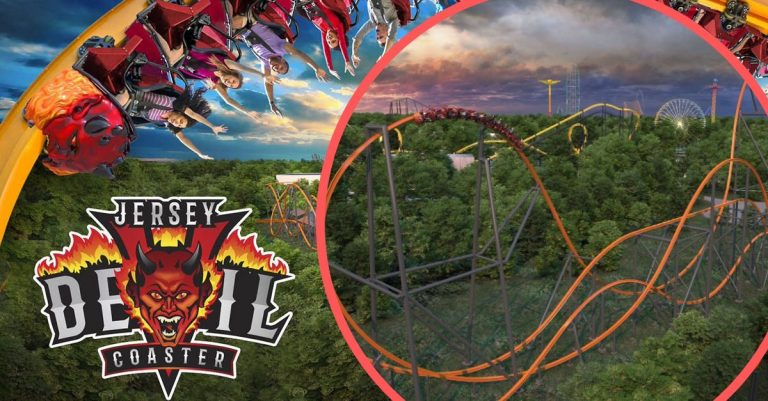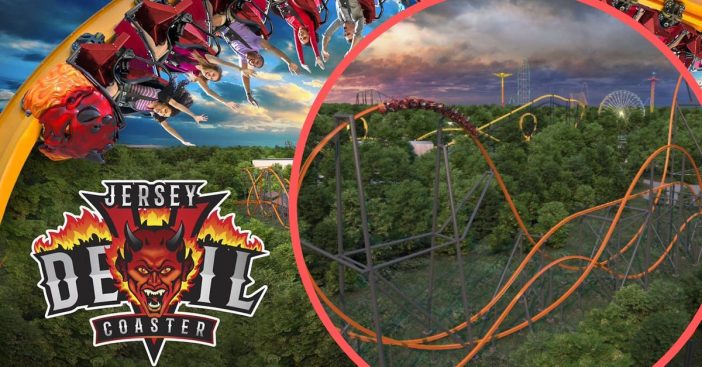 Six Flags will debut the Jersey Devil Coaster, which the park expects to be the "tallest, fastest, and longest single rail coaster."

The ride stands at 13 stories high with speeds up to 58 mph.

Moreover, the ride's inspiration comes from the Jersey Devil legend!
A new rollercoaster is set to debut at Six Flags Great Adventure in New Jersey. The park is saying that the new Jersey Devil Coaster will be the "tallest, fastest, and longest single rail coaster" and they expect it to break 3 world records! The ride will reign at 13 stories high with speeds up to 58 mph. Additionally, it will take people soaring over 3,000 feet of track.
I don't know about you, but that sounds gigantic! Keep on reading to see all the features that the coaster will have.
The Jersey Devil Coaster's most exciting features
Here are some more key features of the Jersey Devil Coaster that you can expect in the future! Credits to CBS Philly:
Four sleek trains of 12 passengers each sitting low and inline style (one rider per row) with their legs straddling either side of the monorail track
3,000 feet of soaring, single-rail, I-beam track
Tension-building ascent up a towering, 130-foot lift hill
Flying at speeds up to 58 mph
Three intense elements including a steep 87-degree first drop, raven dive and overbank cutback
Two dramatic inversions including a 180-degree stall and zero-gravity roll.
The legend behind the coaster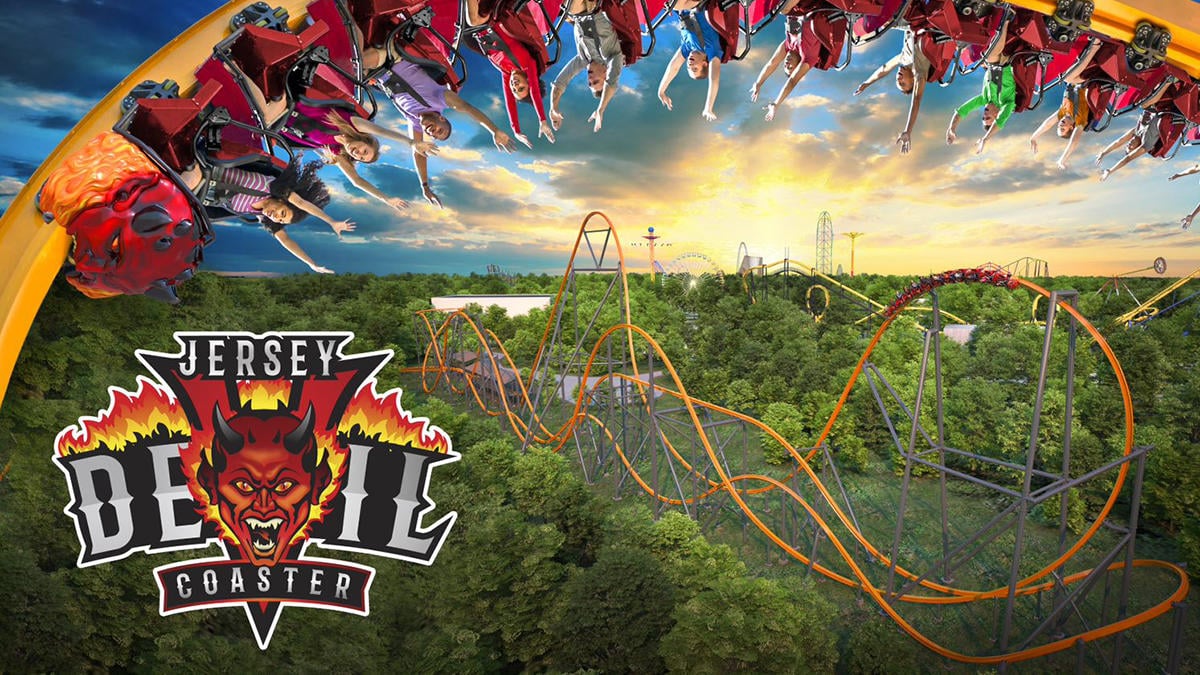 The park confirms that the ride's inspiration is from the Jersey Devil legend. "Legend says the Jersey Devil has haunted the Pine Barrens for centuries, soaring stealthily through the woods in the dark of night before attacking its prey," the park says in a statement.
"Modern-day folklore even places this beast near the theme park's Great Lake, with its menacing, curled horns manifesting under a full moon."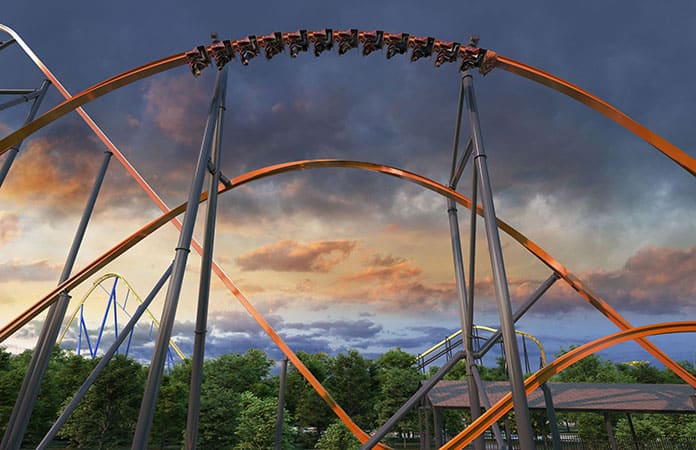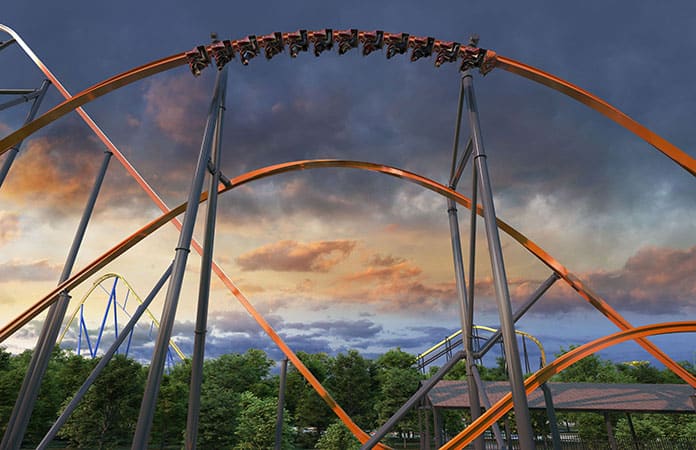 The ride's location can be found along the lakefront near Safari Kids and Congo Rapids. This absolute monster of a coaster will debut in the summer of 2020. Will you be riding it? Check out a video of a POV shot of what to expect when you're riding this coaster!