When jumping off a rollercoaster at the end of the ride, many of us are filled with dread at seeing what our faces look like in the ride photo. But some people are determined to get the best snaps possible – and find very creative ways to do it.
Thrill-seekers from across the world have been sharing the funniest rollercoaster pictures of all time in a hilarious online gallery.
Two friends decided to have a quick game of chess while going down a log flume, while two other dare-devils played Jenga while on a high-octane ride.
Elsewhere: A mysterious-looking man wore a balaclava in his photo, while another sipped some tea from a cup and saucer.
Below, FEMAIL picks out the best rollercoaster faces out there…
1. Time for tea: This man decided to have a cup of tea in the middle of a roller coaster ride.
2. Game time: These men played a game of Jenga while they were on a ride.
3. Checkmate: These men managed to have a game of chess while going down a log flume.
4. And pose: These riders posed with a book to make a memorable ride photo.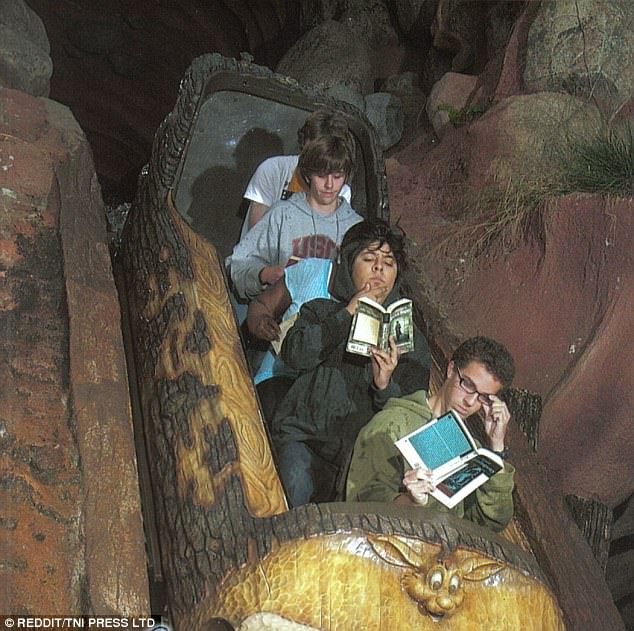 5. Mysterious: This man put a balaclava on to pose for his ride photograph.
6. Hold on tight: This little boy looked terrified while he was riding the log flume.
7. Game time: While others around them screamed this group played a game of cards.
8. Terrifying: Everyone on this roller coaster carriage looked very scared to be there.