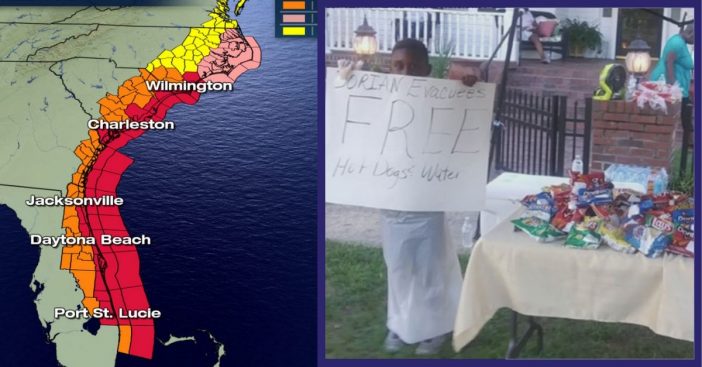 Hurricane Dorian has come and gone in the Bahamas as it made landfall as a monster Category 5 storm. It has left devastating damage and destruction in the Bahamas along with a death toll that continues to rise (now at 7). Now, Dorian at a Category 2 level continues to rock the coast of Florida and will move up towards Georgia and the Carolinas this week.
With evacuation warnings being issued for the Carolinas, one 6-year-old boy decides to help. He uses his own birthday trip money to help other Dorian evacuees. He was originally going to put the money towards a trip to Disney World.
Jermaine Bell uses his own money to buy food and water for Dorian evacuees
Jermaine Bell knew that he had to help in the wake of such a catastrophic storm. "The people that are traveling to go to places, I wanted them to have some food to eat, so they can enjoy the ride to the place that they're going to stay at," he tells WJBF.
He puts his money towards food and drinks such as hot dogs, chips, and water just to give away to evacuees in the South Carolina area.
Jermaine even prays for a family that their house is okay when they return home
"I wanted to be generous and live to give," Jermaine continues. With the help of Jermaine's mother, Aretha Grant, he was able to help serve about 100 people that day.
"He actually even prayed for a family while they were here in reference to their house being okay when they got back, so that was really tear dropping," his grandmother reports.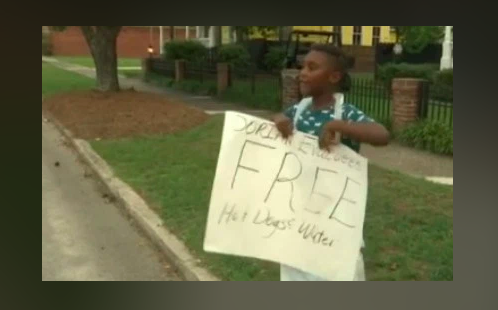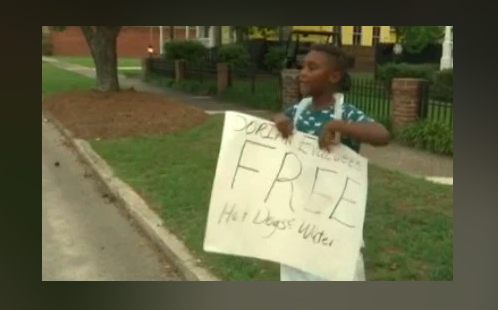 This is one of the first feel-good stories to make headlines since Dorian struck the Bahamas. We hope that in the wake of Dorian as it continues to move up the east coast, we see more feel-good stories like this one! Hats off to Jermaine Bell for helping out during such an anxious time.
Ready for more heartwarming, feel-good stories?