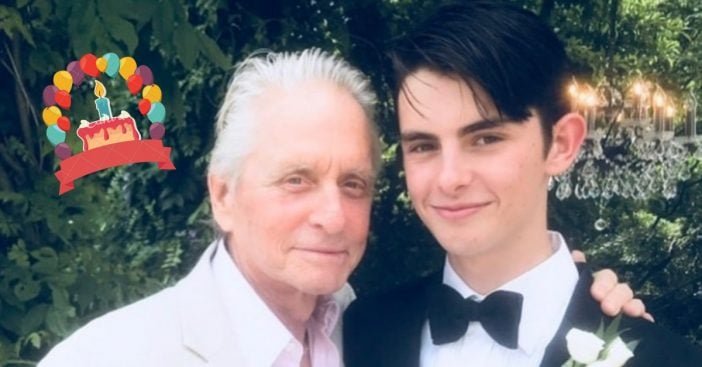 Michael Douglas and Catherine Zeta-Jones' son Dylan recently turned 19 on August 8, 2019. Michael shared a rare photo of himself and his son. Fans jumped in to comment about how handsome both of the men are.
Catherine also posted a throwback photo of her son to celebrate his birthday. Dylan's half-brother Cameron Douglas posted a photo that showed a rare glimpse into the entire Douglas clan. In the photo of Michael and Dylan, Michael wrote, "Happy 19th birthday Dylan!!! Mom and I are so proud of you and we cannot wait to celebrate! Love, Dad."
The photo of Michael and Dylan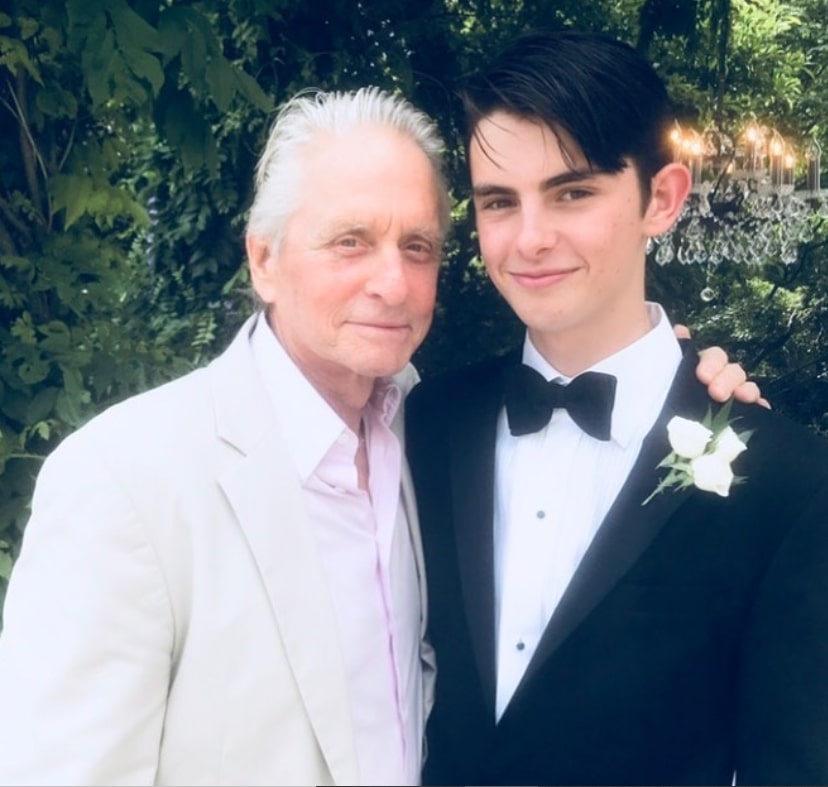 Many fans jumped in to wish Dylan a 'Happy Birthday' and comment on how handsome he looks! Catherine shared a black and white photo collage with many photos of Dylan over the years. She captioned the photo, "Happy 19th Birthday Dylan!!!!! You are the joy of my life. I love you more than words can say."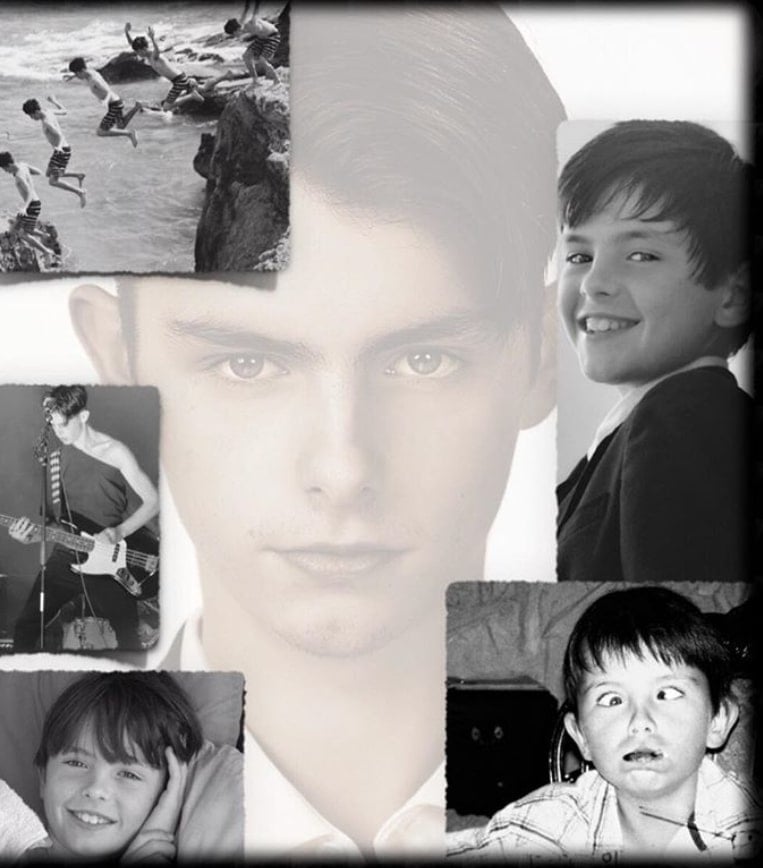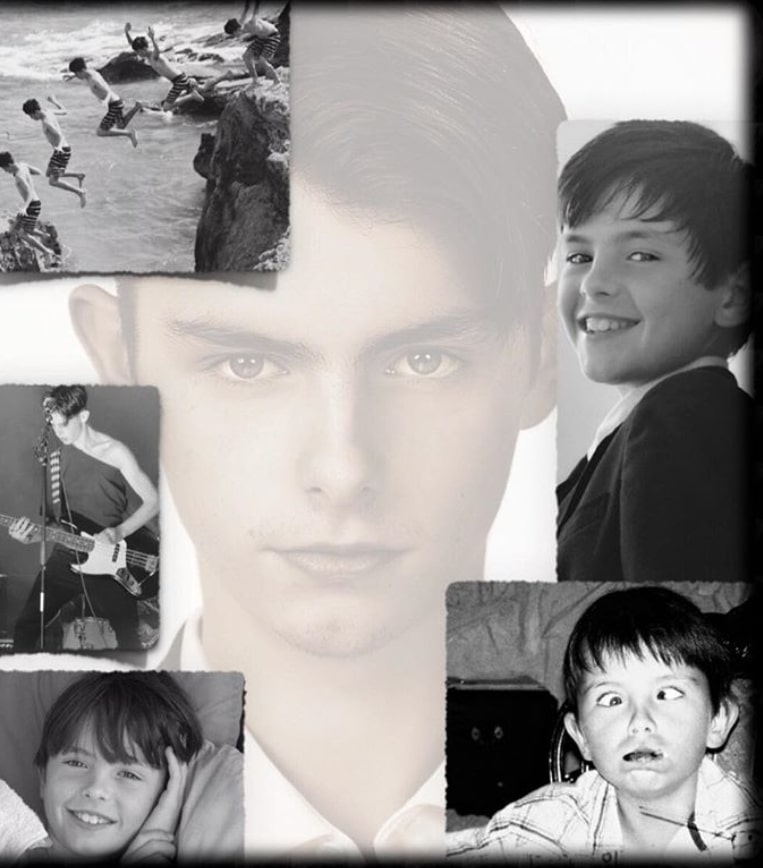 Catherine and Michael share Dylan and their daughter Carys, 16. Michael has a son from a previous marriage, named Cameron who is 40 years old. Cameron posted a photo that shows a lot of extended family. Fans loved to see a further glimpse into their lives. Kirk Douglas, 102 and his wife Anne Douglas, 100 were in the photo as well.
The photo of the Douglas clan together
Michael's niece Kelsey also shared a photo from the family get-together. She captioned the photo, "A table of strong jaw lines, large appetites and a shared love for attention #FAMILY (missing a few key players: @tylerdougie @ryandawglas) – family photos are tough."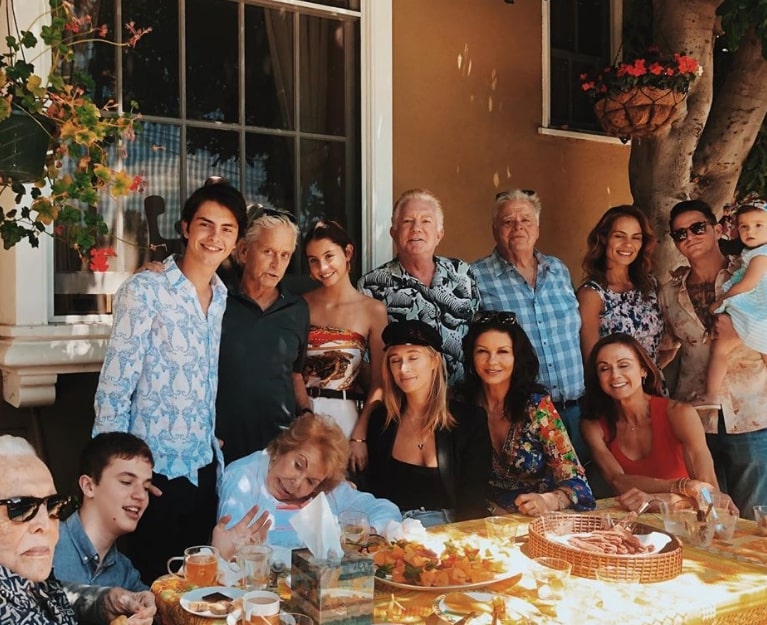 Michael is currently acting in Netflix's The Kominsky Method. He has earned a Golden Globe for his work on the series. Recently, Catherine starred in Facebook Watch's Queen America. She also appeared on the Vanity Fair Spain cover with her daughter Carys. They wore matching outfits and look so similar!
Happy birthday, Dylan! We wish you the best!