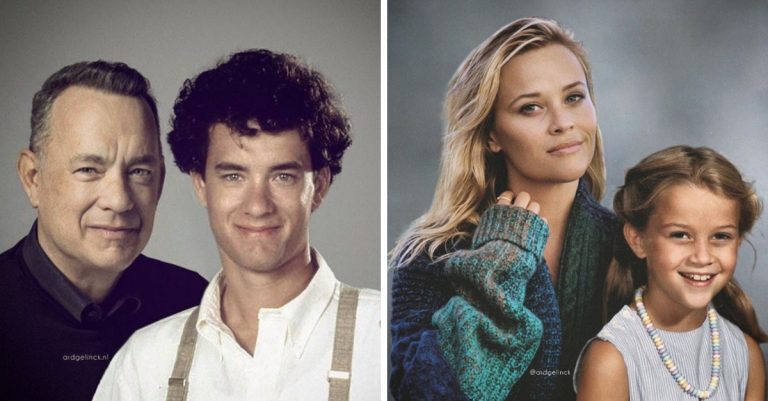 Have you ever searched to see what your favorite celebrity looked like when they were younger? Sometimes they look so similar and sometimes they look like a completely different person! One artist is using Photoshop to create incredible photos of celebrities and their younger selves. His name is Ard Gelinck and he has been sharing these posts on Instagram.
The photos are so seamless, it appears that the celebrities are in the same room with their younger selves! He has done photos of late celebrities like Elvis Presley and Robin Williams, to other celebrities such as Reese Witherspoon and Pink.
Photos of celebs and their younger selves by Ard Gelinck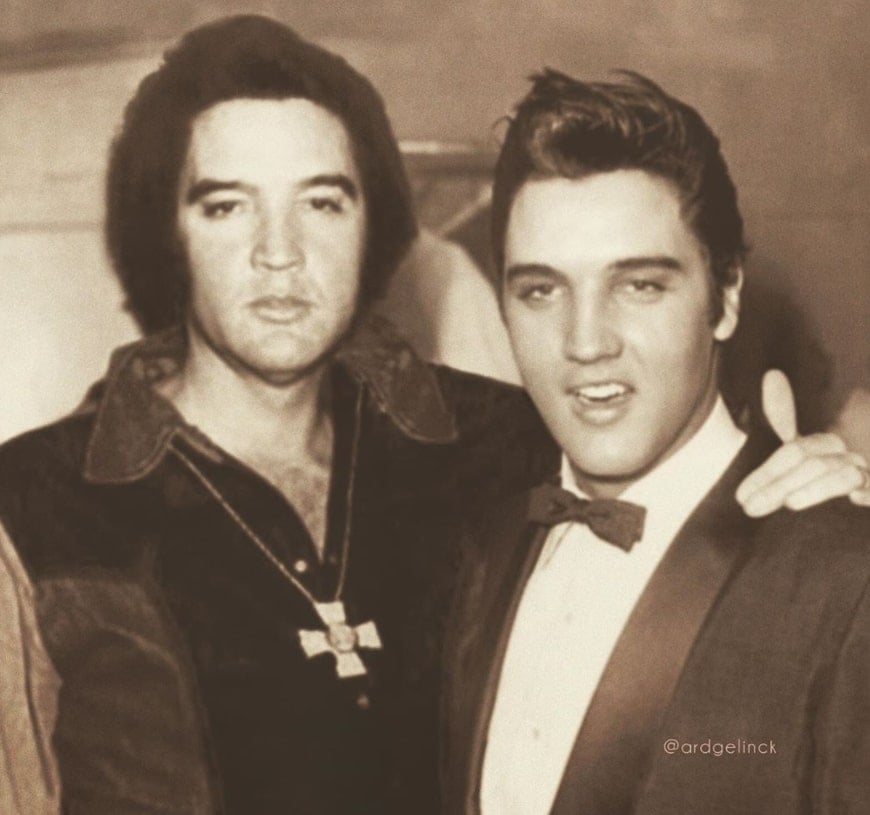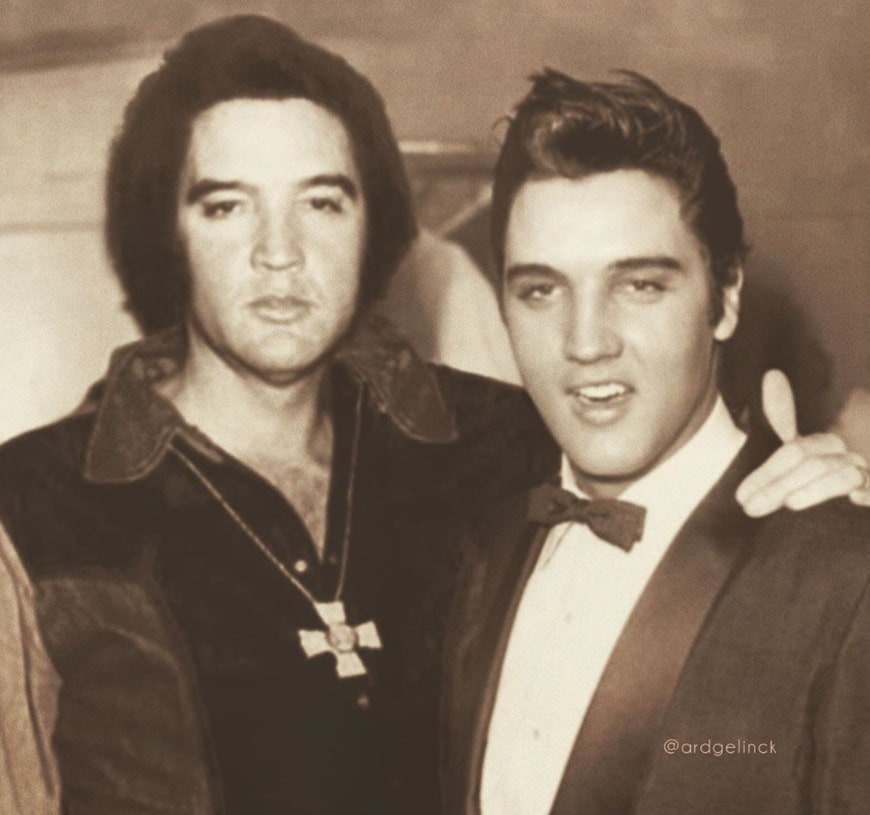 Elvis was such a handsome young man! Take a look at Elvis when he was younger during 1935 and then before he passed in 1977. Elvis is so missed, but at least there will be an Elvis biopic coming out soon!
Next, let's take a look at Tom Hanks. The artist actually did two of Tom Hanks! One of them compares his current self to when he was in Forrest Gump. Tom's career is still booming and we can't wait to see him play Mr. Rogers in the new film.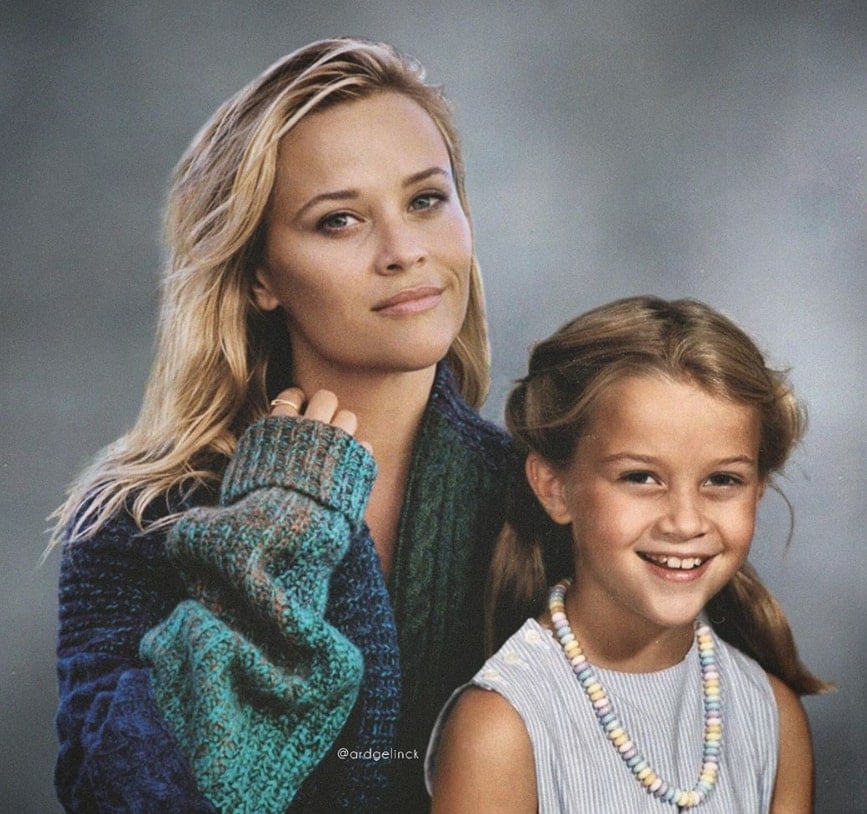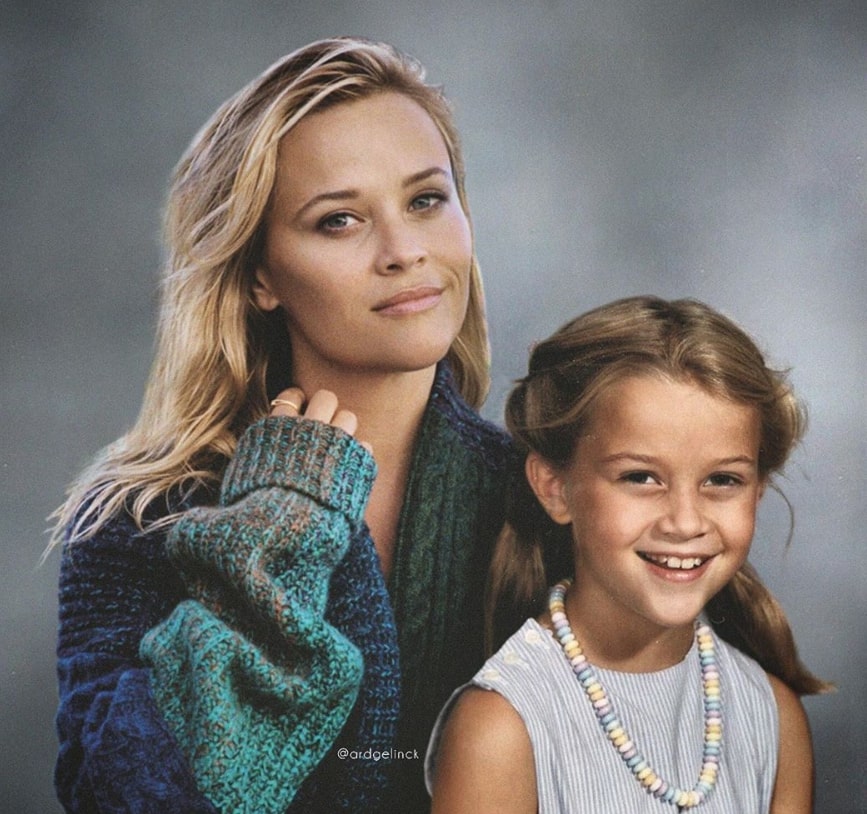 Recently, Reese Witherspoon shared an adorable throwback photo and Ard used it to create a photo of Reese and her younger self! How cute is this? In Reese's original throwback post, she wrote, "Mom tip: Send your kid to school with a candy necklace so she can share it with all her new friends!"
Read on to the NEXT page to see the late Robin Williams!