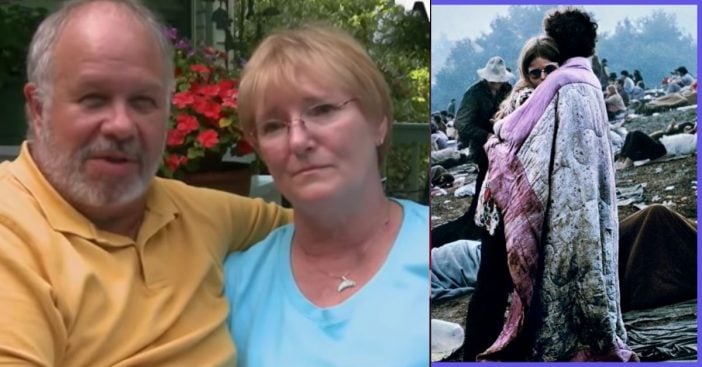 There is one universally known photo from the original Woodstock festival of a couple snuggling up under a blanket. That same couple is still together 50 years later! The couple is Nick and Bobbi Ercoline, and they were first seen on the cover of Atlantic Records' original 1970 Woodstock: Music from the Original Soundtrack and More.
The two have been telling the story of how they met for years now. They met in 1969 when Nick was a 20-year-old bartender at Dino's, in Middletown, N.Y. Bobbi was dating a waiter who worked there. Then, on Memorial Day weekend, Nick invites Bobbi out to go get pizza and see a movie. One thing leads to another, and a few months later they're in a photograph at Woodstock!
Woodstock Photo That Changed Nick And Bobbi's Life
The photographer, Burk Uzzle, recalls walking around the festival looking for a good shot. He then sees the couple stand up for a hug and kiss, then they smiled at each other before she leans her head on his shoulder. The iconic Woodstock couple shot was effectively reborn.
The Ercolines have no recollection of the photo being taken. What they do know is that the photo of them symbolized Woodstock as "hopeful" and "peaceful" – "filled with love and sharing." Interestingly, instead of being excited for the big 50th anniversary of Woodstock, Bobbi stated that she felt "an enormous hole in our life and in our hearts."
Unique Moments Captured From The First Woodstock
If you look at the original photo once more, you'll see a man laying on the ground in the bottom right-hand corner. That man was a friend of the Ercolines, Jim "Corky" Corcoran. He was a Marine who, at the time, had just done a tour in Vietnam. He passed away last September, so this one will be hard for the Ercolines.
"[The announcer] said, 'Boy, if you planned on coming, do not. You cannot get close to this place.' That was the moment we decided we needed to go," Bobbi remembers about Woodstock's magical opening night.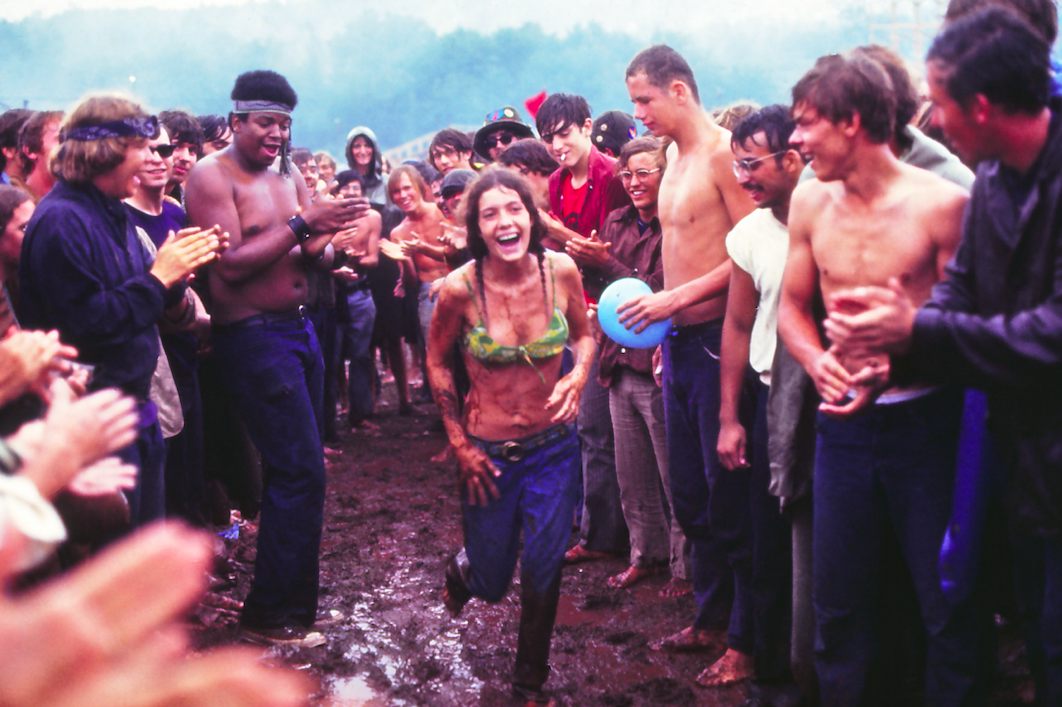 The Ercolines have carried their experiences from Woodstock with them. They both have been volunteers with the Bethel Woods Center for the Arts for the past 4 years. The two will also be together for 48 years this month and they have 4 grandchildren.
"We're really not the couple on the cover anymore," says Bobbi thinking back on the festival. "We're Grammy and Papa now."