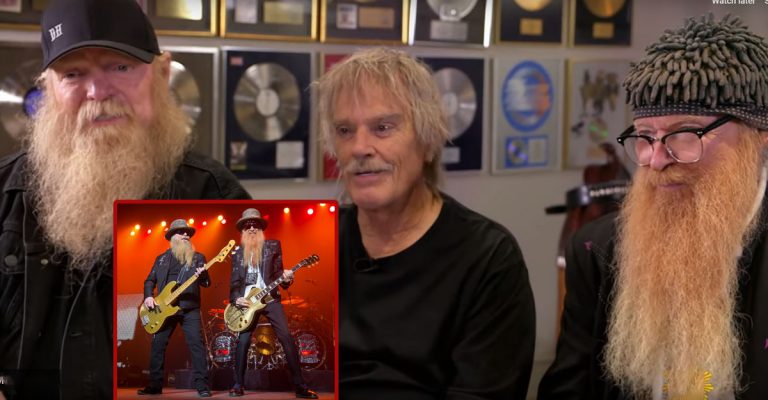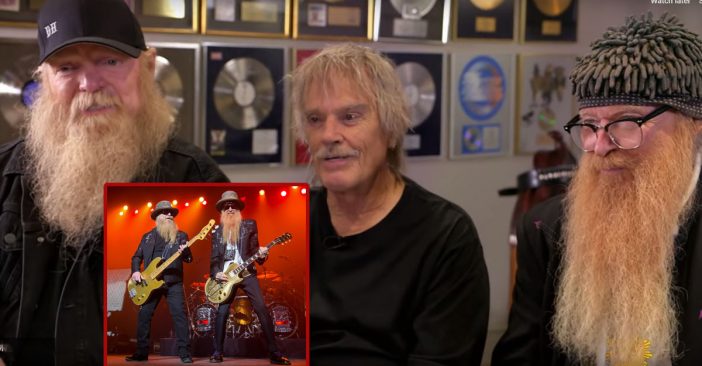 ZZ Top is one of those classic American rock bands. They are now celebrating their 50th anniversary, which is quite a feat for musicians! They formed the band in 1969 in Houston, Texas. Unlike many bands, many of the original members have been there since the beginning. Since 1969, ZZ Top has consisted of vocalist/guitarist Billy Gibbons, bassist/vocalist Dusty Hill, and drummer Frank Beard.
ZZ Top released their debut album in 1971. While their sound has changed over the years, they have still remained an iconic American band. Their most popular album was 1983's Eliminator. In 2004, they were finally inducted into the Rock and Roll Hall of Fame.
ZZ Top was recently interviewed about their 50th anniversary
https://www.instagram.com/p/BYwlC0oljIQ/
In the video below, the band was interviewed by CBS Sunday Morning to discuss their history. They talk about their early days when they first found success. They were very popular on MTV when MTV was just a music channel.
https://www.instagram.com/p/BYOpuMklTzZ/
When asked about how they chose the name ZZ Top, the band claims they don't remember. In past interviews, they have said that initials in band names were popular at the time and that was what sparked the idea. At first, they chose BB, but it was too similar to B.B. King.
https://www.instagram.com/p/BWibfDJlt1m/
To celebrate 50 years, they are releasing a newly remastered collection of their greatest hits. It is called "Goin' 50." It will contain three discs. Here is the song list below, according to UCR:
Disc One
01. "La Grange"
02. "Beer Drinkers & Hell Raisers"
03. "Tush"
04. "Salt Lick"
05. "Miller's Farm"
06. "(Somebody Else Been) Shaking Your Tree"
07. "Francine"
08. "Heard It On The X"
09. "It's Only Love"
10. "Arrested For Driving While Blind"
11. "Enjoy And Get It On"
12. "I Thank You"
13. "Cheap Sunglasses"
14. "I'm Bad, I'm Nationwide"
15. "Leila"
16. "Tube Snake Boogie"
17. "Pearl Necklace"
https://www.instagram.com/p/BZjrPeZlUqN/
Disc Two
01. "Gimme All Your Lovin'"
02. "Got Me Under Pressure"
03. "Sharp Dressed Man"
04. "TV Dinners"
05. "Legs"
06. "Sleeping Bag"
07. "Can't Stop Rockin'"
08. "Stages"
09. "Rough Boy"
10. "Delirious"
11. "Woke Up With Wood"
12. "Velcro Fly"
13. "Doubleback"
14. "Concrete And Steel"
15. "My Head's In Mississippi"
16. "Give It Up"
17. "Decision Or Collision"
https://www.instagram.com/p/BZ1p0Ssg-r2/
Disc Three
01. "Viva Las Vegas"
02. "Gun Love"
03. "Pincushion"
04. "Breakaway"
05. "Girl In A T-Shirt"
06. "Fuzzbox Voodoo"
07. "She's Just Killing Me"
08. "What's Up With That"
09. "Bang Bang"
10. "Rhythmeen"
11. "Fearless Boogie"
12. "36-22-36"
13. "Piece"
14. "I Gotsta Get Paid"
15. "Waitin' For The Bus" (Live)
16. "Jesus Just Left Chicago" (Live)
https://www.instagram.com/p/Bf1IiflgOjP/
Which songs are your favorite? They also talked about their friendship and how loyal they are. When one of the band members is down, they band together to help bring that person back up. It seems like something is working! We hope they keep making music.