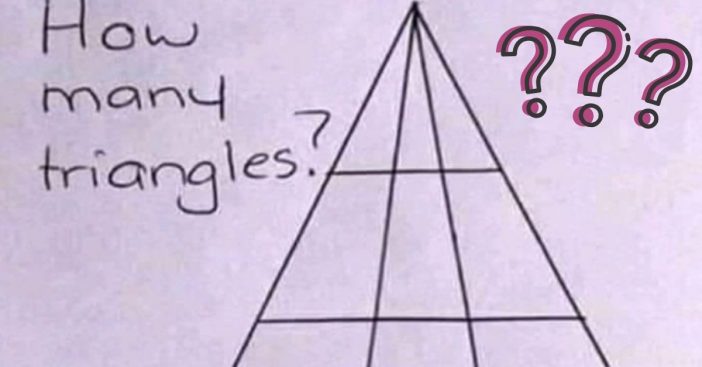 By taking a look at this photo, can you tell just how many triangles are in it? It's a question that is stumping just about everyone. But, if you take the time to analyze the photo carefully enough, you should come out with the right answer. The most common answer that people give is 10, which is actually wrong.
Are you ready for the official answer and how to solve it? Be sure to analyze the photo below and continue reading for the right answer!
How many triangles are in this photo?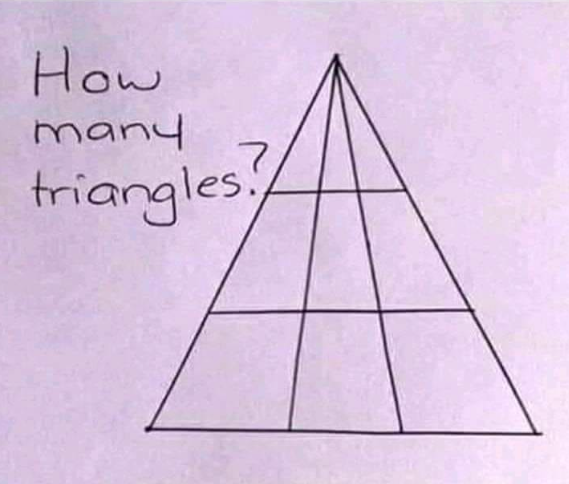 Do you know the answer? 
Ha, sorry. 18 is right answer. pic.twitter.com/M1ZKQVm9x1

— /Digamber 💙 💎 (@Digamber) April 9, 2018
The official answer is 18! In the photo above, you can see that the person has drawn out with a marker exactly where the shapes lie. To be fair, if you analyze it even further, some say you could come out to 25 triangles, but 18 has been the definite answer confirmed. Did you know that it was 18 triangles from first glance?