Have you ever heard the urban legend that eating poppy seeds can cause you to fail a drug test? Well, this exact situation just happened to a new mom because she ate a poppy seed bagel for breakfast. Mother Elizabeth Eden revealed that doctors said she tested positive for opiates after delivering her baby the Spring prior.
Poppy seeds come straight from the opium poppy plant, which started the myth that you could fail a drug test if you eat anything with poppy seeds in it. Because the person would be ingesting poppy seeds, opiates would technically be present in your system. After this situation, Elizabeth definitely had a throw-down with child services.
Poppy seed bagel causes mother to test positive for opioids during child birth https://t.co/Ppcz18l0U5 pic.twitter.com/3NNPx2lIht

— Newsweek (@Newsweek) August 8, 2018
The mother got candid about the situation and how the doctors reacted to the false-positive testing. She said, "I said (to the doctor), 'Well, can you test me again? And I ate a poppy seed bagel this morning for breakfast,' and she said, 'No, you've been reported to the state."
And I thought Elaine's lemon poppy-seed muffin drug test fail was comic fiction on #Seinfeld 🧁🤣 https://t.co/3tMh2638xg

— Amanda Garrett (@agarrettABJ) August 8, 2018
What sounds like a lighthearted, comedic ordeal to others was actually no joke. Her daughter had to stay in the hospital for an extra five days while Elizabeth's home was raided and behavior monitored. Elizabeth recalls the situation being 'traumatizing'.
"I said, 'Well, can you test me again?' And 'I ate a poppy seed bagel this morning for breakfast,' and she said, 'No, you've been reported to the state.'"

Woman in labor tests positive for opiates because she ate a poppy seed bagel >> https://t.co/tVLdW7H8IJ pic.twitter.com/e3MBLaemME

— WAVE (@wave3news) August 8, 2018
After the experience, Elizabeth filed a formal letter to the hospital, arguing that the threshold for poppy seeds and false-positive testing should be raised and informing the expectant mothers about issues surrounding poppy seeds and drug tests. Urine tests can show levels of opioids up to 300 milligrams per millimeter. Only a teaspoon of poppy seeds can cause a person's level to reach up to 1,200 nanograms per millimeter.
And they said Seinfeld isn't educational television. Mother and baby perfectly healthy also. But the poppy seed positive drug test is a real thing. https://t.co/9UcxKrKv3y

— JimMacKayOnAir (@JimMacKayOnAir) August 7, 2018
A statement was released by the medical center's chief of OB-GYN. The post read, "All Maryland hospitals are required by the state to test mothers and newborns for controlled substances, including opiates, and report any positive tests. Maryland law defines the reporting requirements." Moreover, the doctor mentioned food safety in regards to pregnancy, adding, "Pregnant women should always consult with their OB-GYN to discuss any questions about what is safe to eat during pregnancy."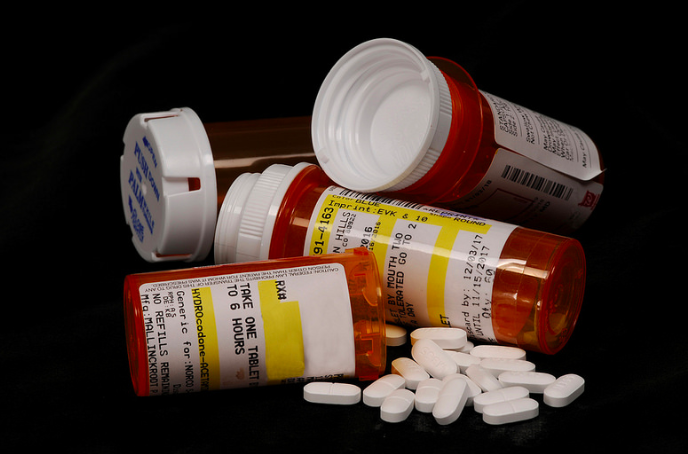 Be sure to SHARE this article if you were surprised by the poppy seed bagel incident!