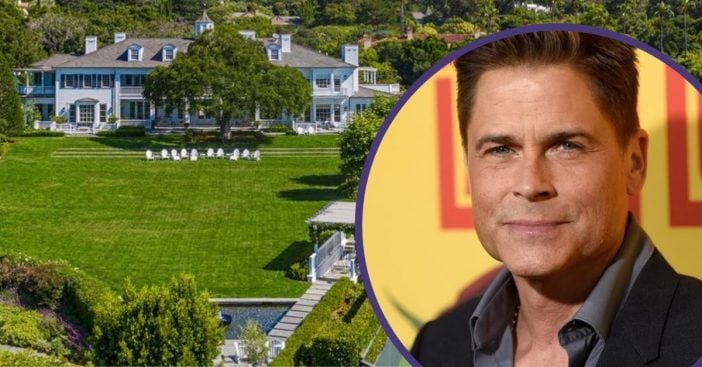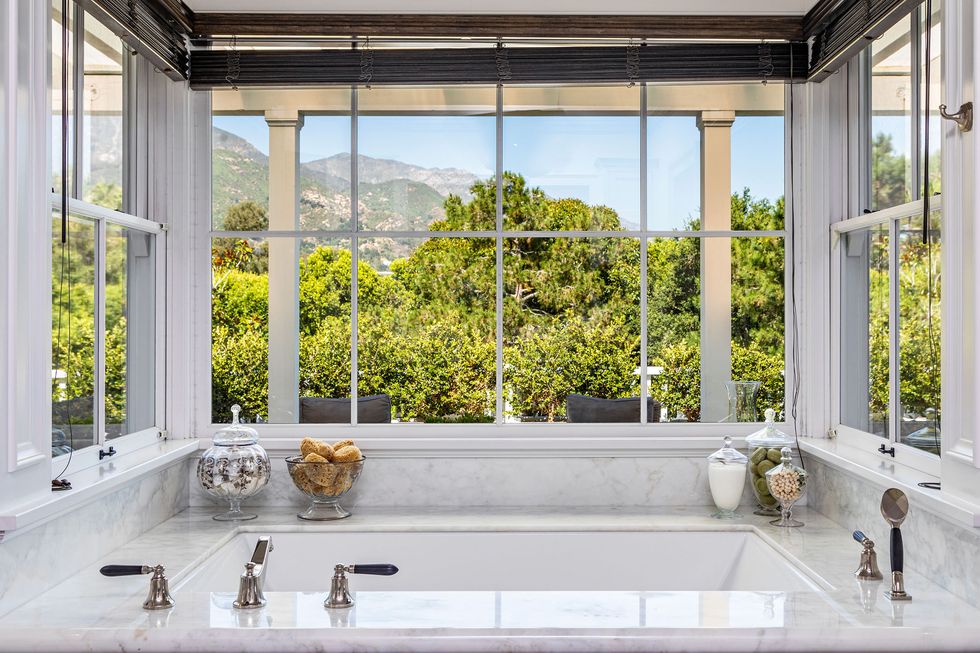 These are the views just from the bathtub! Imagine taking a relaxing bath and enjoying these views.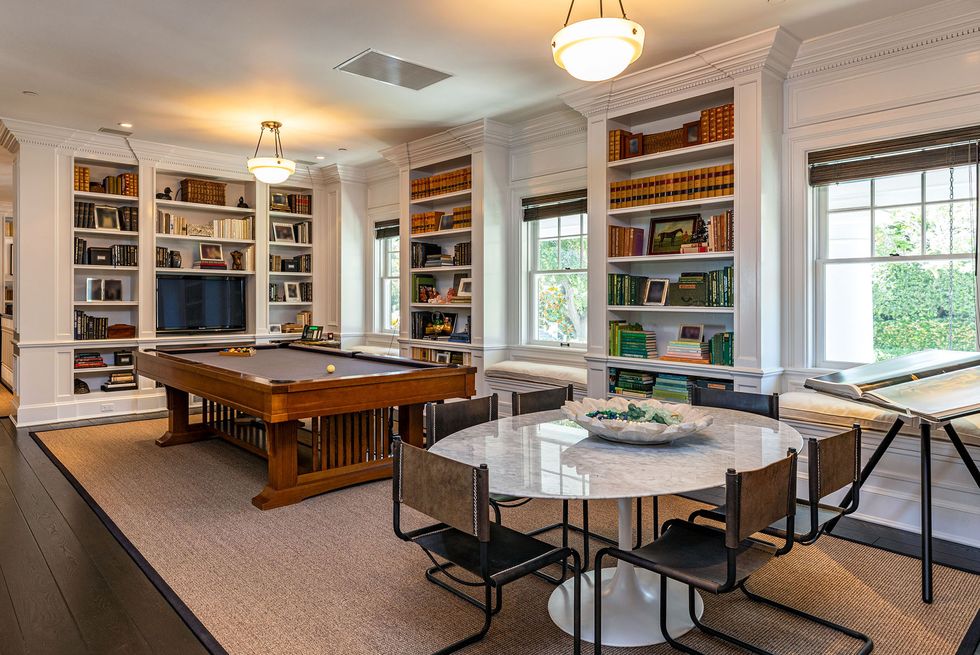 This room appears to be one of the hang-out rooms. Complete with a sitting area and a pool table for a little fun and games!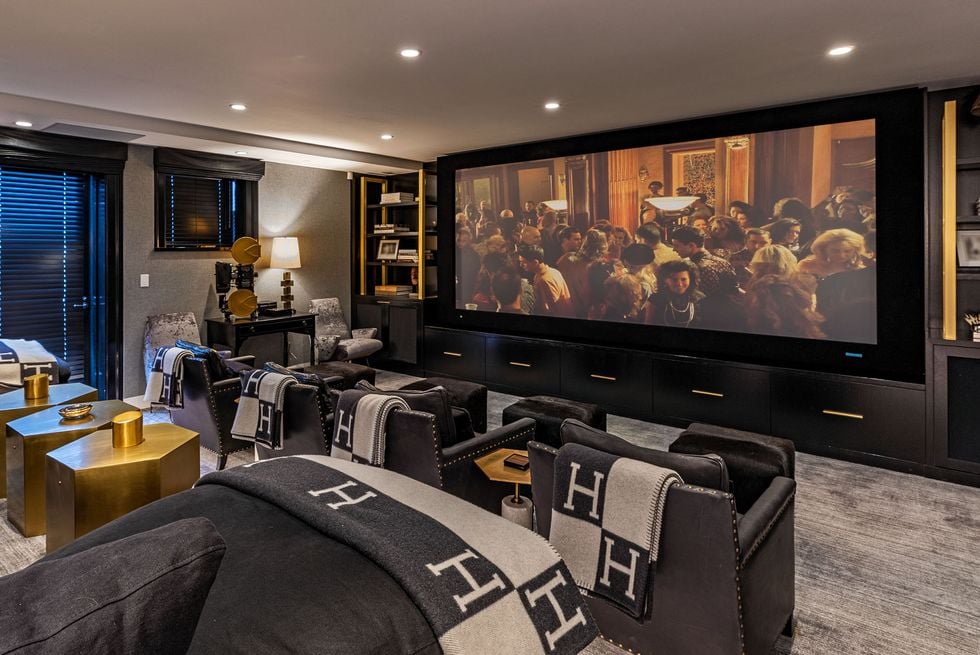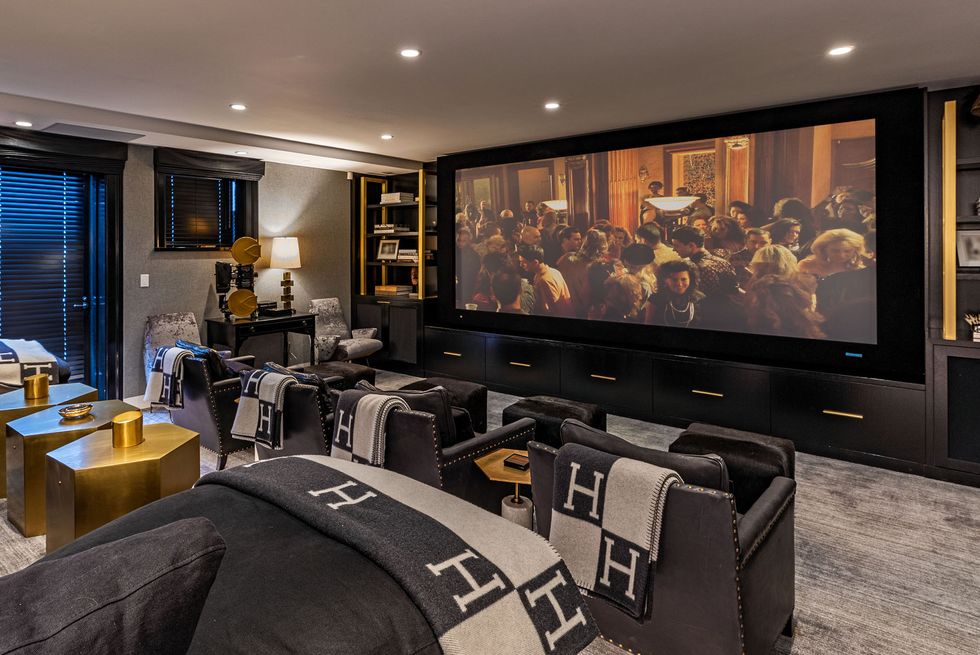 And, yes, there is a movie theater, too!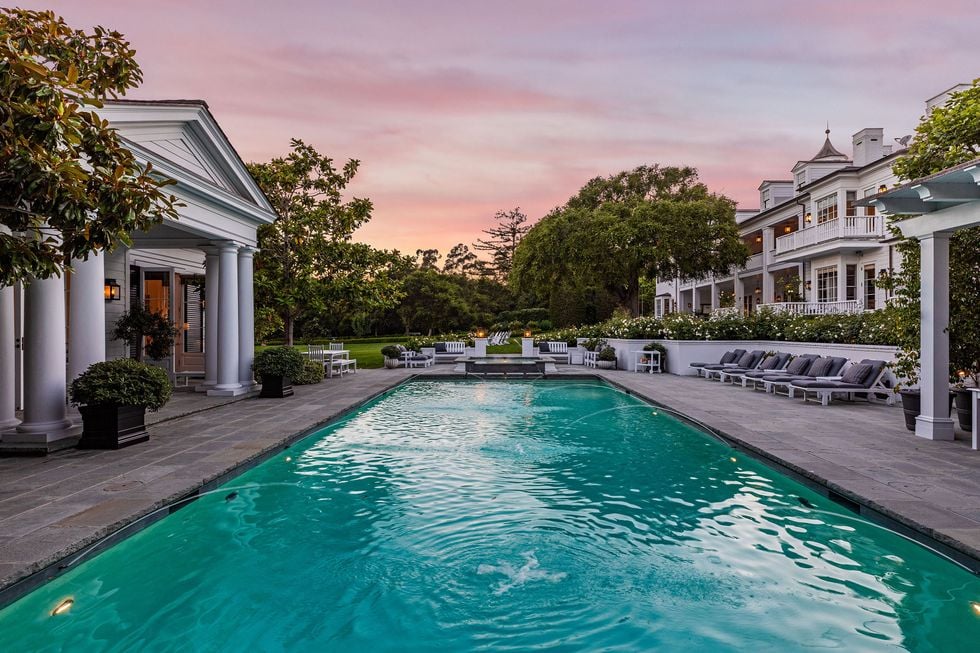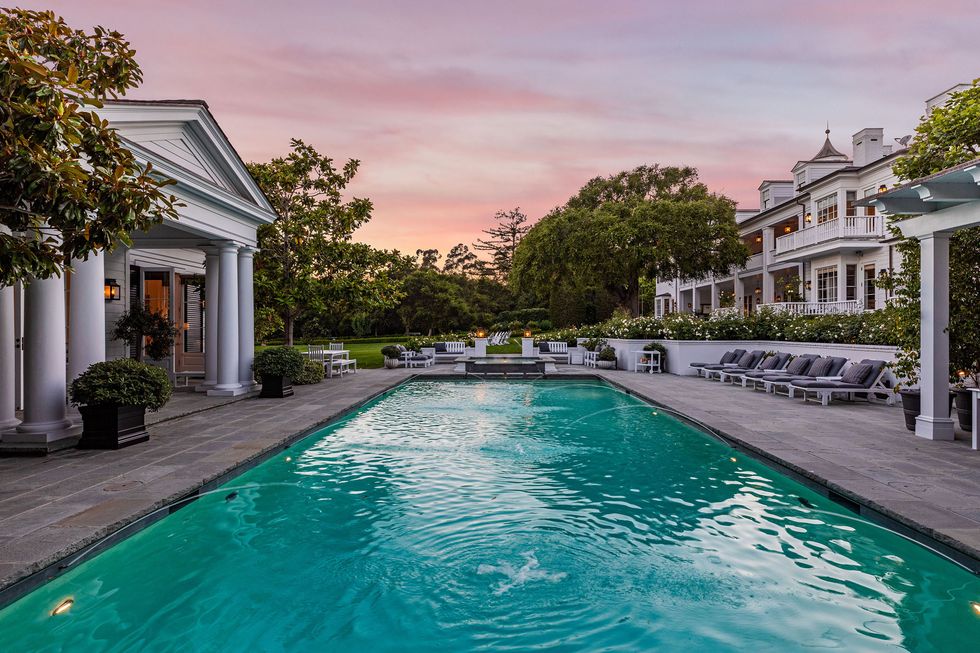 There's also a stunning outdoor pool because every gorgeous mansion needs one! Right?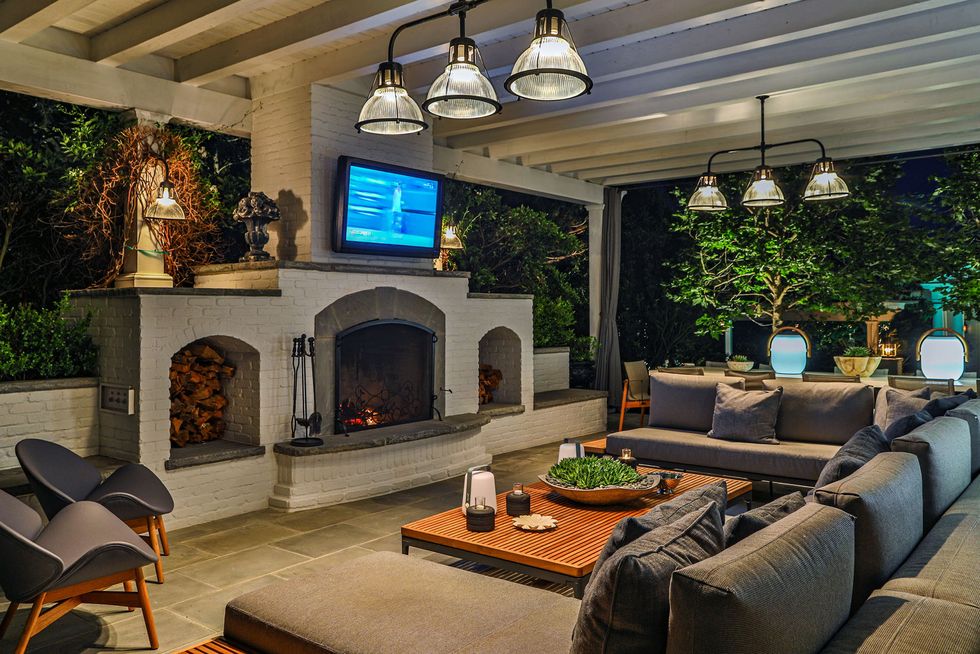 And last but not least, the outdoor patio. It is complete with an outdoor seating arrangement, fireplace, and flat-screen television. What better way to relax on a beautiful summer evening?
Are you in love with the photos of this gorgeous mansion? We are!