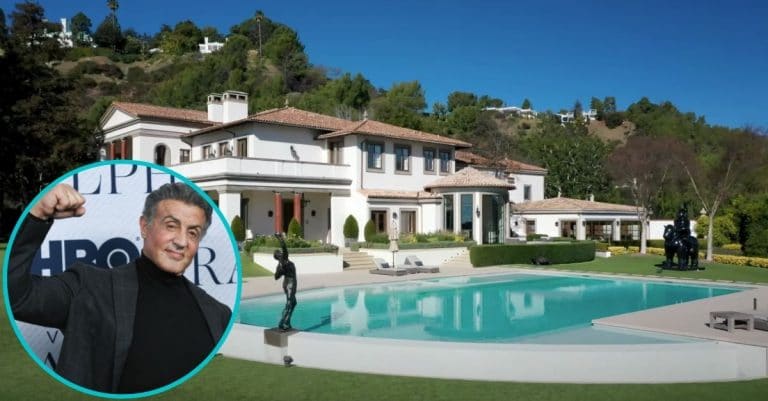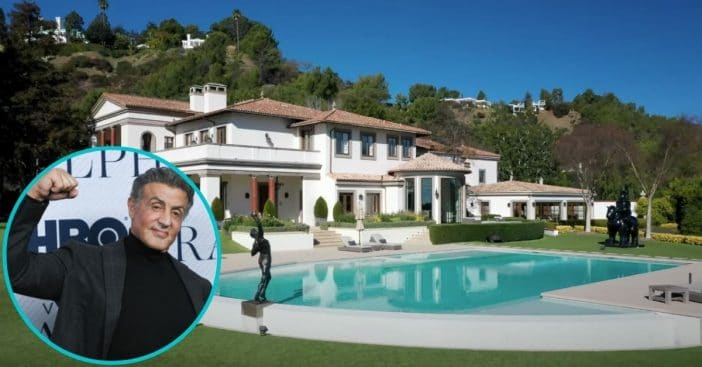 Sylvester Stallone has listed his gorgeous Beverly Park mansion for an incredible $85 million. And, it's not shocking that he's listing it for that much because the inside is just stunning. The 74-year-old actor connected with Beverly Hills' leading luxury real estate agent Jade Mills after his wife, Jennifer Flavin Stallone, reached out to her. They were subsequently able to list the mansion.
"I pick up the phone one day, and this voice says, 'Jade, this is Jennifer Stallone,'" Mills tells PEOPLE. "I was absolutely thrilled to hear from her… She's a very, very successful woman with her skincare products. She's also an interior designer. So I was just really in awe of her. Both of them are really larger-than-life people."
See the photos of Sylvester Stallone's stunning Beverly Park mansion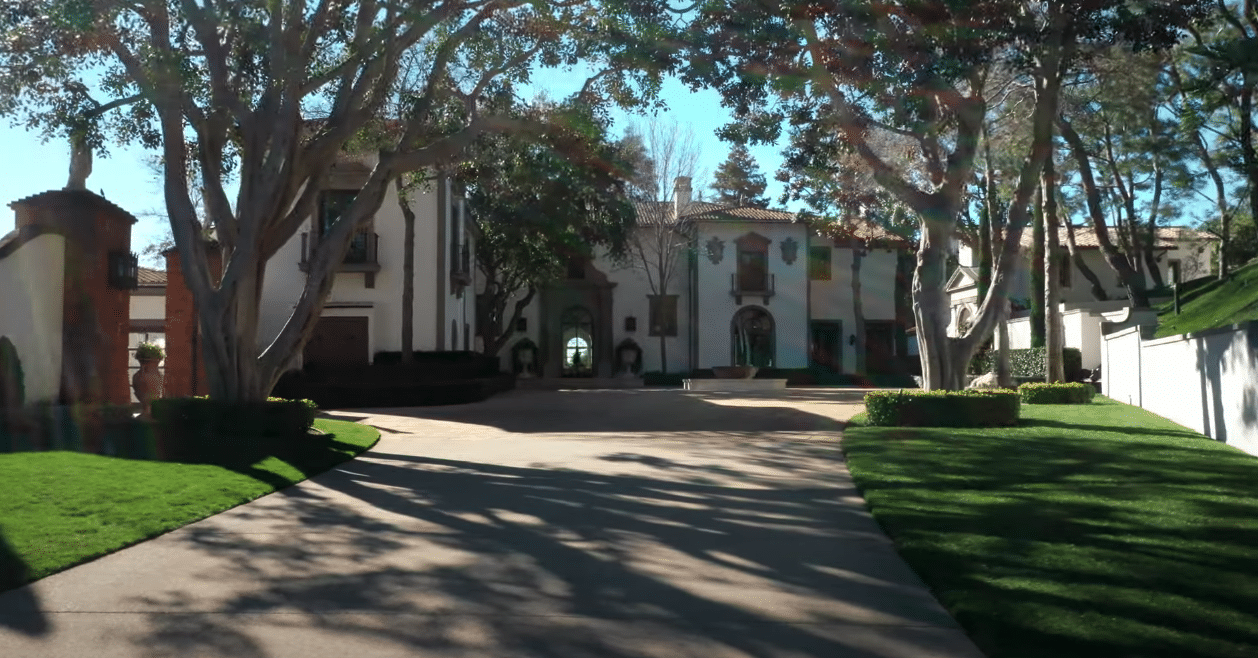 The
property
was originally listed with Hilton & Hyland for $110 million. The property sits on 3.5 acres of land and encapsulates the gorgeous views of California hills and the backdrop of Los Angeles. It contains 8 bedrooms, 9 bathrooms, and 3 half bathrooms and was first built in 1994 by architect Edward Granzbach.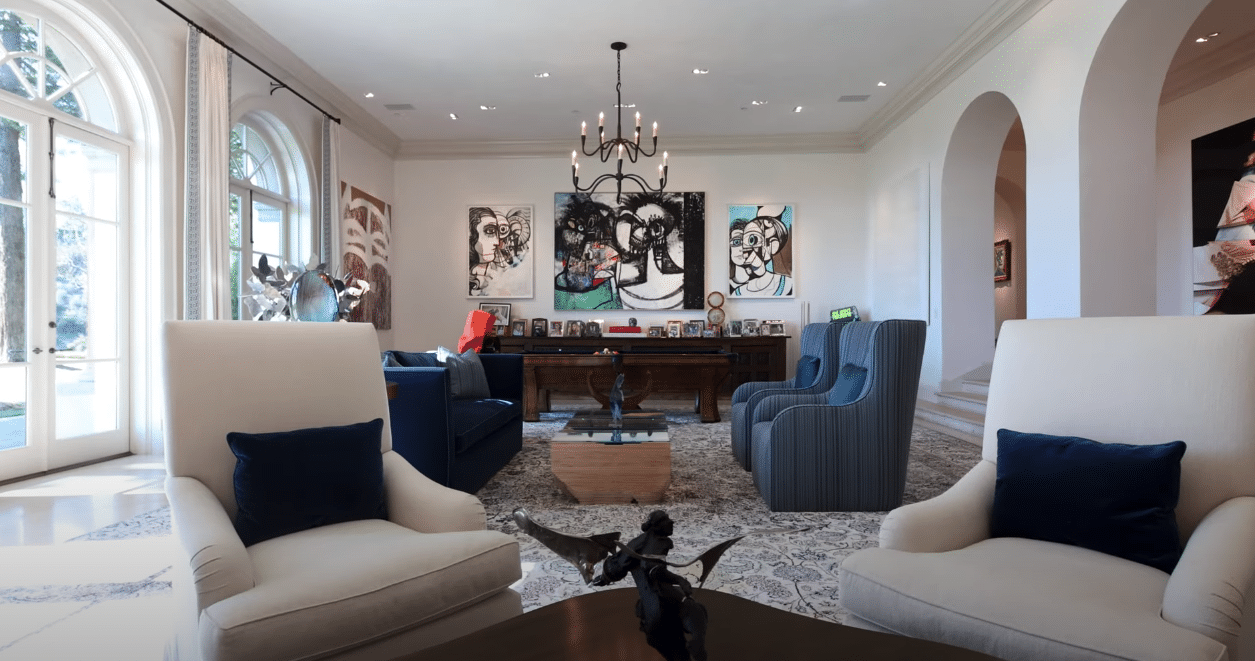 "A lot of these homes in Beverly Park are big, beautiful homes but don't have a view," says Mills. "This is an exceptional home with land, and it has a view."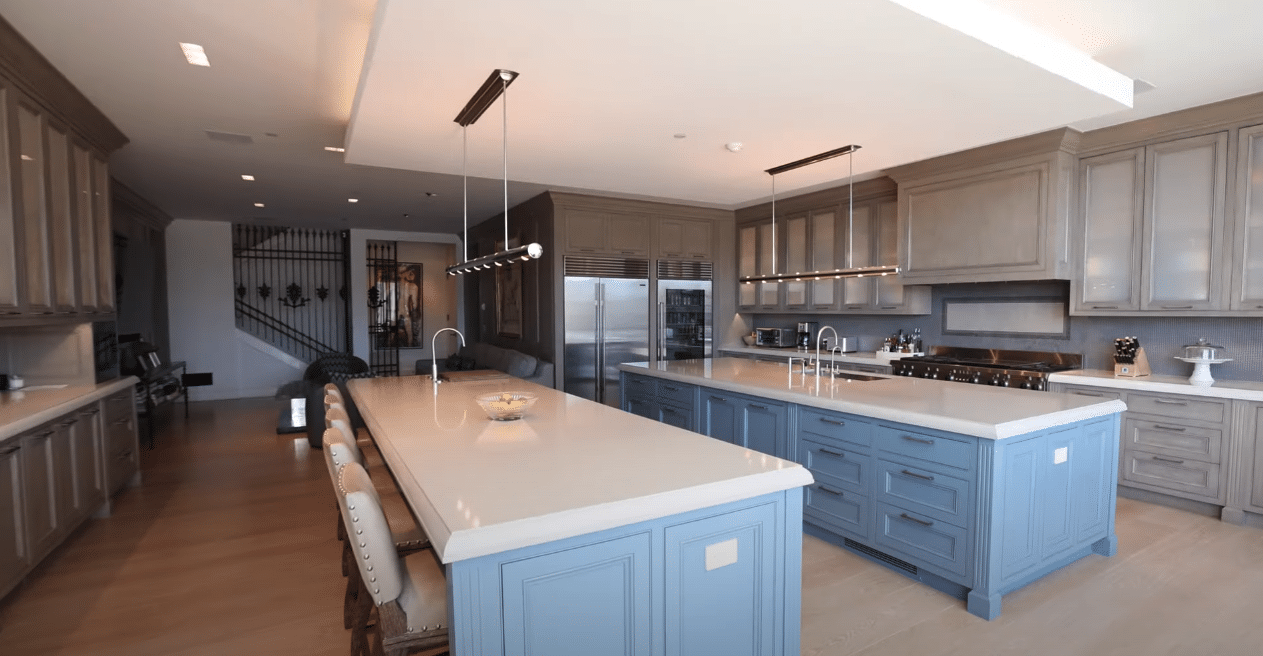 The property also features a two-story guesthouse designed by Richard Landry. The guesthouse contains 2 en-suite bedrooms, a living room, kitchen, and dining area. Mills also mentions one of the most notable features of the house: the gym. "What would you expect
Rocky's gym
to look like?" Mills asks. "It truly is Rocky's gym, even though I'm sure the whole family uses it."
Aside from the gym, the mansion also includes a screening room, a cigar room, and a custom bar… oh, and we can't forget that gorgeous pool!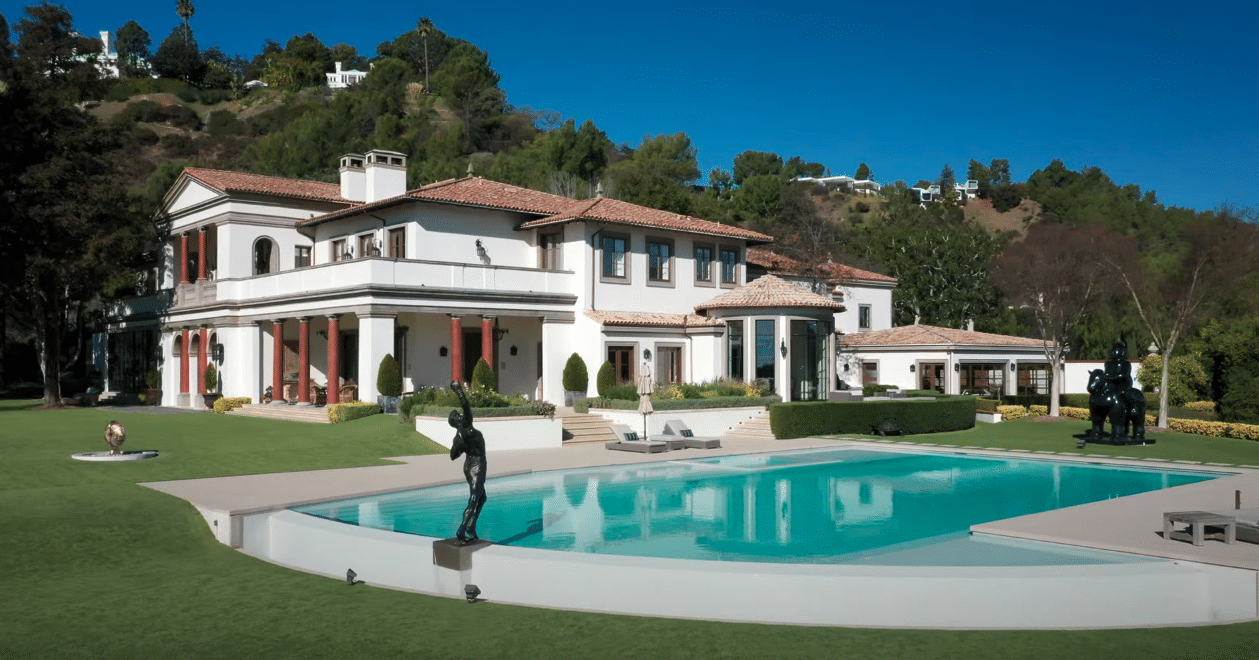 Mills weighs in a bit more about the property: "It's double gated. You're gated within the community, and then, again, when you get to the house, you're gated." She continues, "Even though the square footage is very large, it's a pretty traditional floor plan. It's a really easy house to live in."