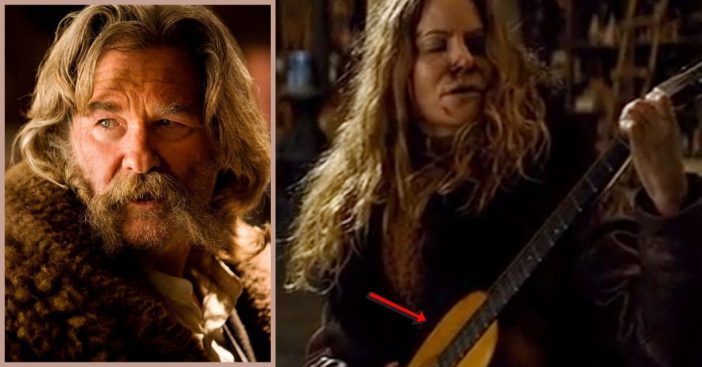 Anyone who's an actor in Hollywood knows that accidents happen… a lot. While on the set of Quentin Tarantino's The Hateful Eight, Kurt Russell accidentally smashed a $40k guitar. The Hateful Eight is Tarantino's eighth film, based around a group of untrustworthy strangers trapped in a house during a snowstorm.
The scene in which this occurs takes place between Russell's character (John "The Hangman" Ruth) and Jennifer Jason Leigh's character (Daisy Domergue). Let's set the scene!
How Kurt Russell destroys a $40,000 guitar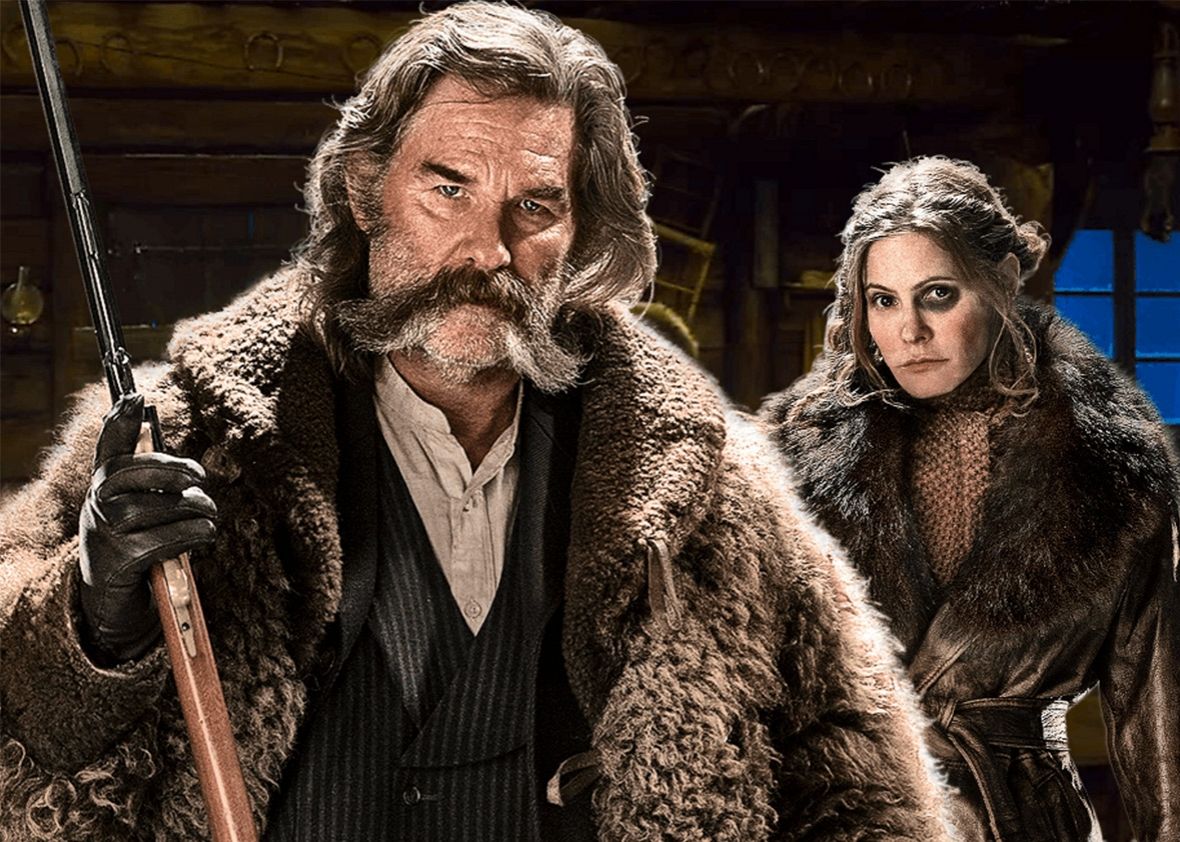 In one scene, Daisy is shown playing the guitar and singing along to it. After John has been listening to the song for a while, he asks if there is another verse. She continues. However, John suddenly snatches the guitar away from her and smashes it on a nearby pole. Daisy is extremely shocked by the reaction, and as a matter of fact, so is Jennifer.
She can't believe that her co-star just smashed a $40,000 guitar! A rare, 150-year-old Martin guitar no less. Russell was supposed to switch out the real guitar for the prop version.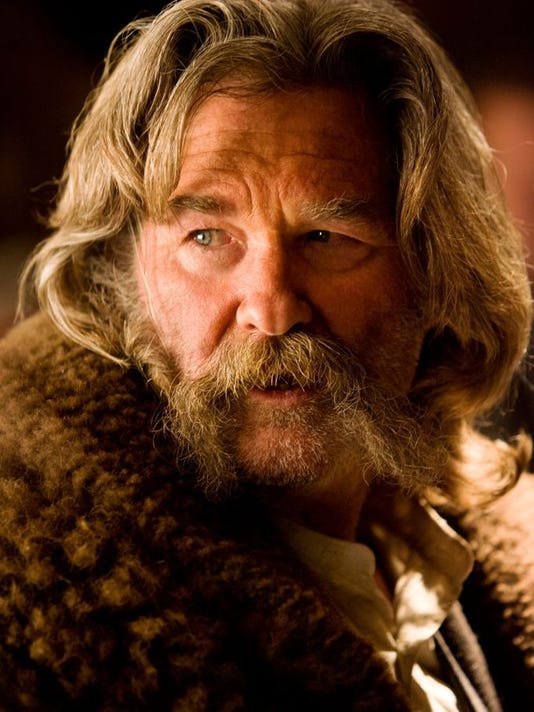 Despite the accident that occurs, Jennifer's real-life reaction was just too good to not have in the film. Not one of the duplicate scenes made the cut for the final film, and her reaction is kept in. On a less positive note, the guitar was actually rented from the Martin Guitar Museum for the scene. Russell apparently had no idea about the plan to switch out the real guitar for a prop, so he smashes a $40k guitar.
Jennifer has spoken to Billboard about the scene. "I don't think Quentin knew that it was the [vintage instrument], either," she says. This explains why Tarantino didn't even yell "cut! when it happened.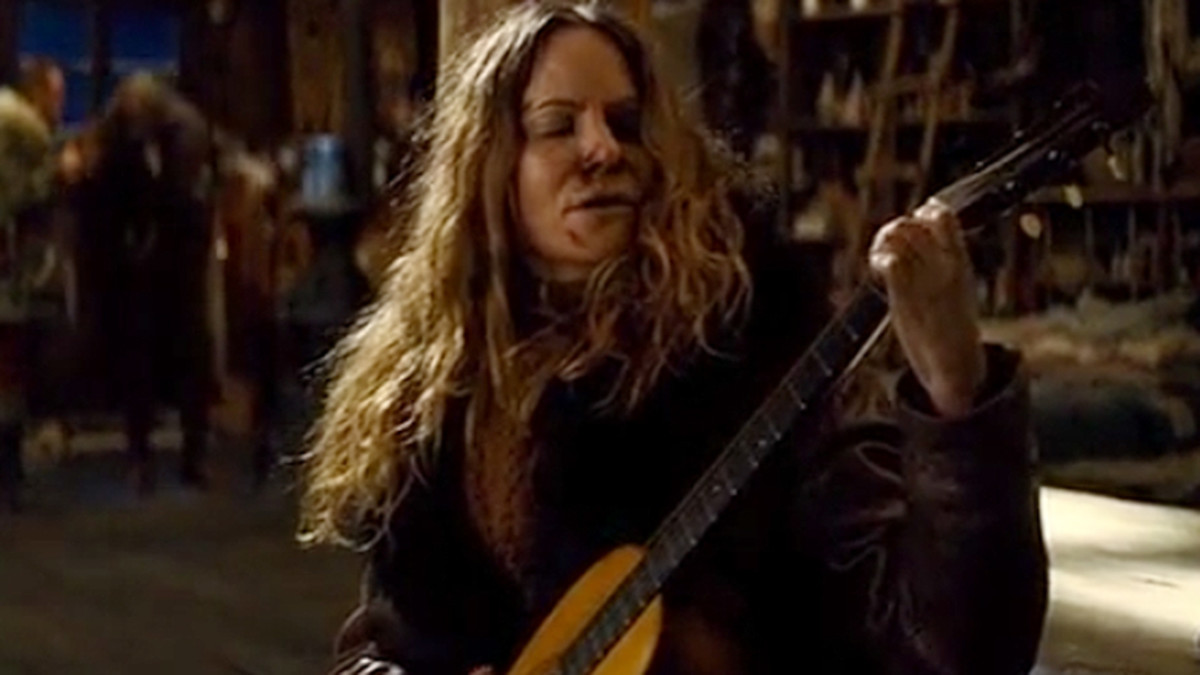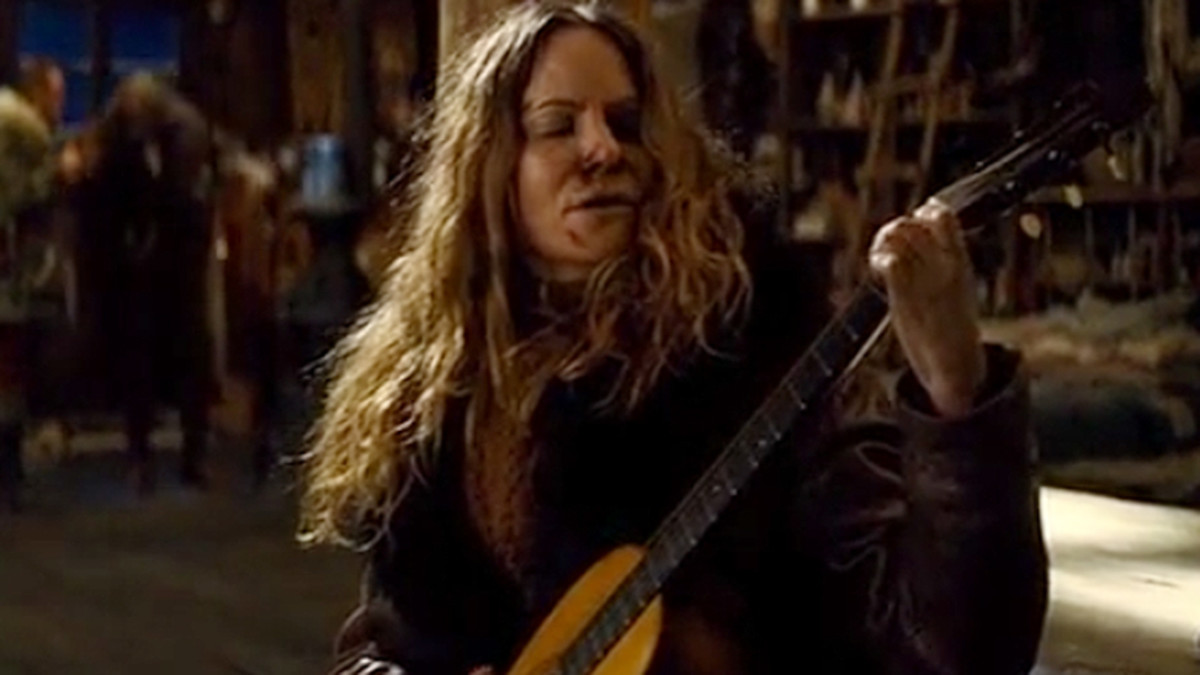 Despite it being a pretty costly mistake, it's safe to say Jennifer's reaction really made that scene! If you're interested in seeing the scene in action, check out the video below and fast forward to 12:00.